We All Live In A Yellow Custom Camper….
by Seb @vincentvanlife
Van conversions aren't exactly cheap, but depending on what you need in your mobile home you can definitely do them on a budget. Or, if you're made of money you can buy a custom camper that costs more than your house.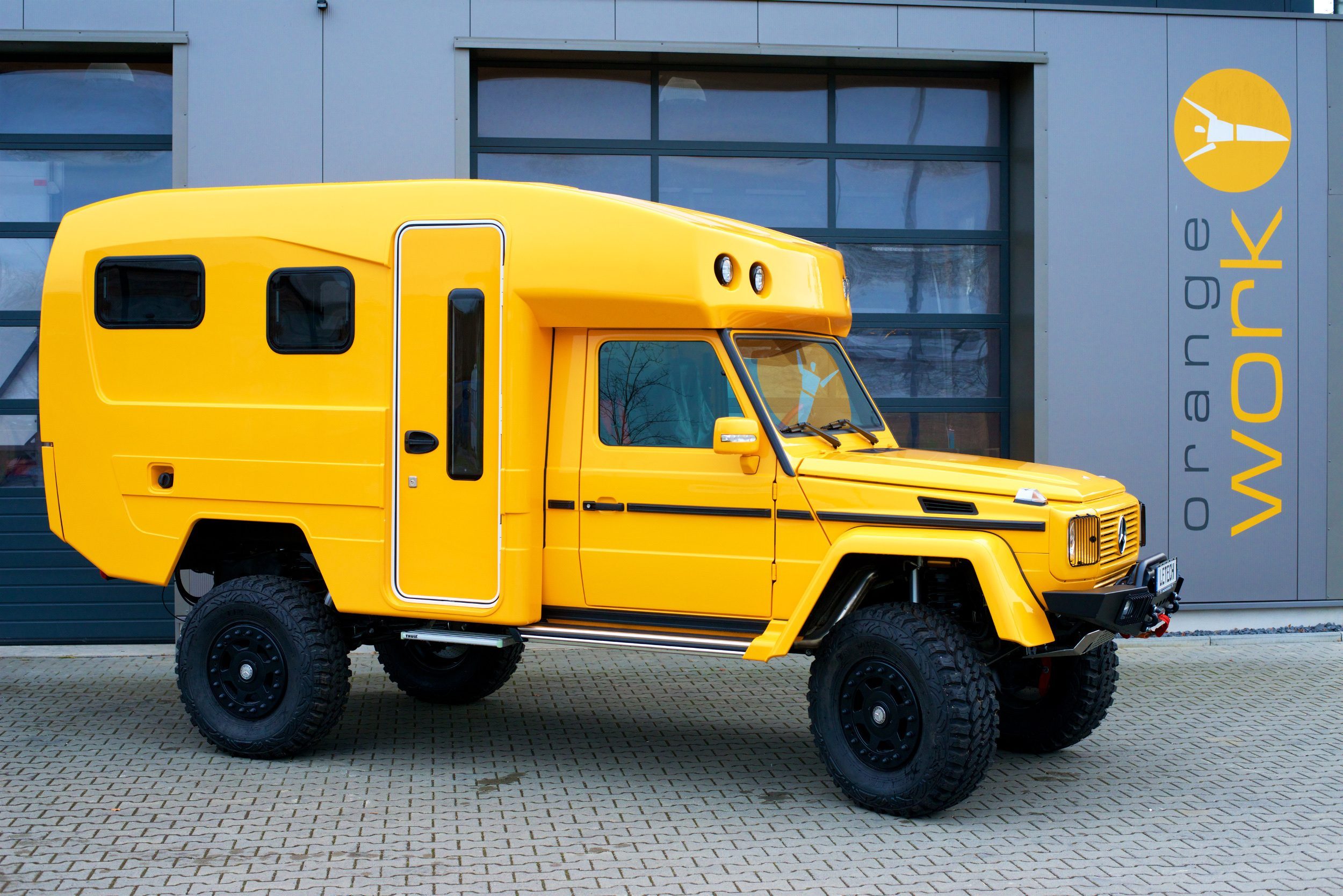 Now don't get me wrong, this mean machine by Orange Work looks awesome. It's bespoke, it's bright yellow, and boasts a range of features specifically tailored to rugged terrain and rough road trips. The one thing that puts me off however is the price tag – it's hit the market at $420,000!
Imagine a tank that decided it wanted to be the main feature of the Beatles classic 'Yellow Submarine'. Fair enough, it doesn't say it goes underwater, but it could probably survive a trip across some fairly roaring rivers.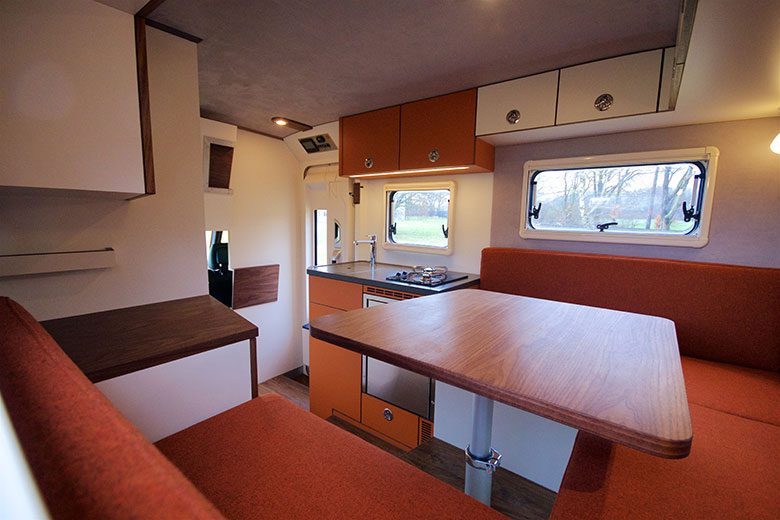 What's inside?
Created by custom truck builder Orange Work in Germany and available for export to a town near you, the four-tonne Mercedes Orange Work Lennson 3C Custom Camper features a 224-horsepower engine, permanent four-wheel drive, furniture made of multi-layer lightweight plywood and detailed with walnut and nickel-plated brass, as well as two 280-watt solar modules to help power the gigantic vehicle.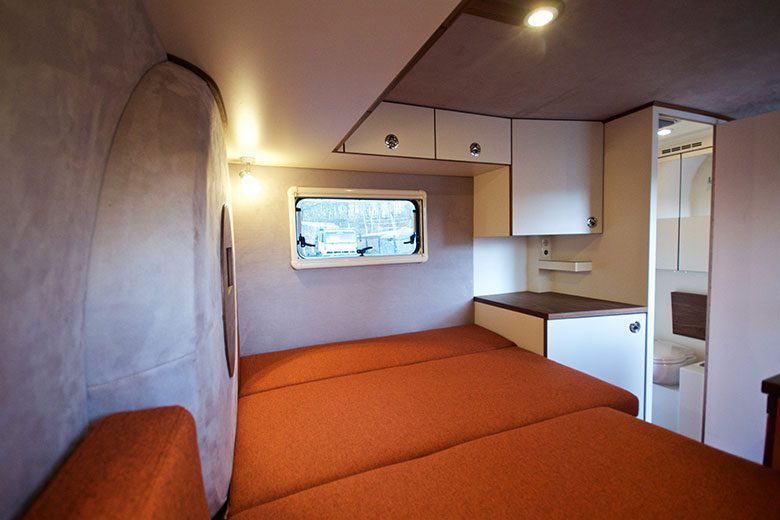 So far we know that you could rock up pretty much wherever you want (lets face it, who's going to stop you in this thing!) and live comfortably off-grid. That's Orange Work's whole philosophy with this build – it has been 'designed to provide a level of comfort throughout tough terrains'.
"With its extreme terrain capabilities and engine performance, the camper is designed for people who want to go anywhere without restrictions," said Stephan Schmidt of Orange Work. Presumably this includes Mountains, your neighbours back lawn or anywhere else you chuffing well like.
The Lennson 3C sports two showers, one inside and one outside so you can keep it looking shiny and yellow, and also so you can shower passers by with your riches.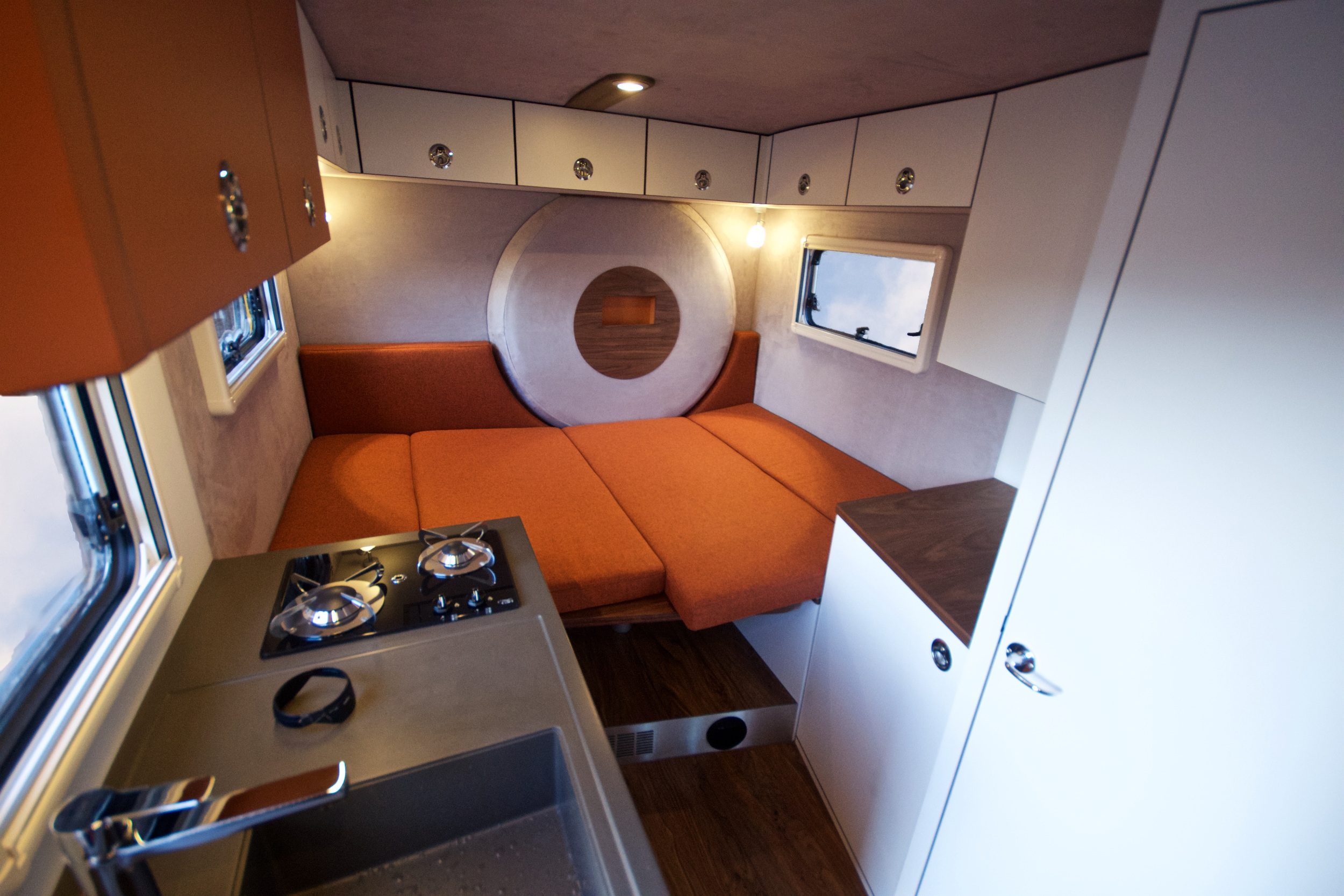 Inside the kitchen you can find a two-burner gas range, a 52L fridge with 6L freezer so you can keep your spare cash nice and cold, and full walnut veneer throughout. (Leather bound books sold separately) There's a 6L hot-water heater, 60L wastewater tank, and 100L freshwater tank – told you it thinks its a submarine.
The front sets are fully adjustable and heated, so if all else fails you can have a warm behind whilst driving through the alps. And with insulating glazing and mosquito protection, you can be safe, warm and bite free no matter where you are.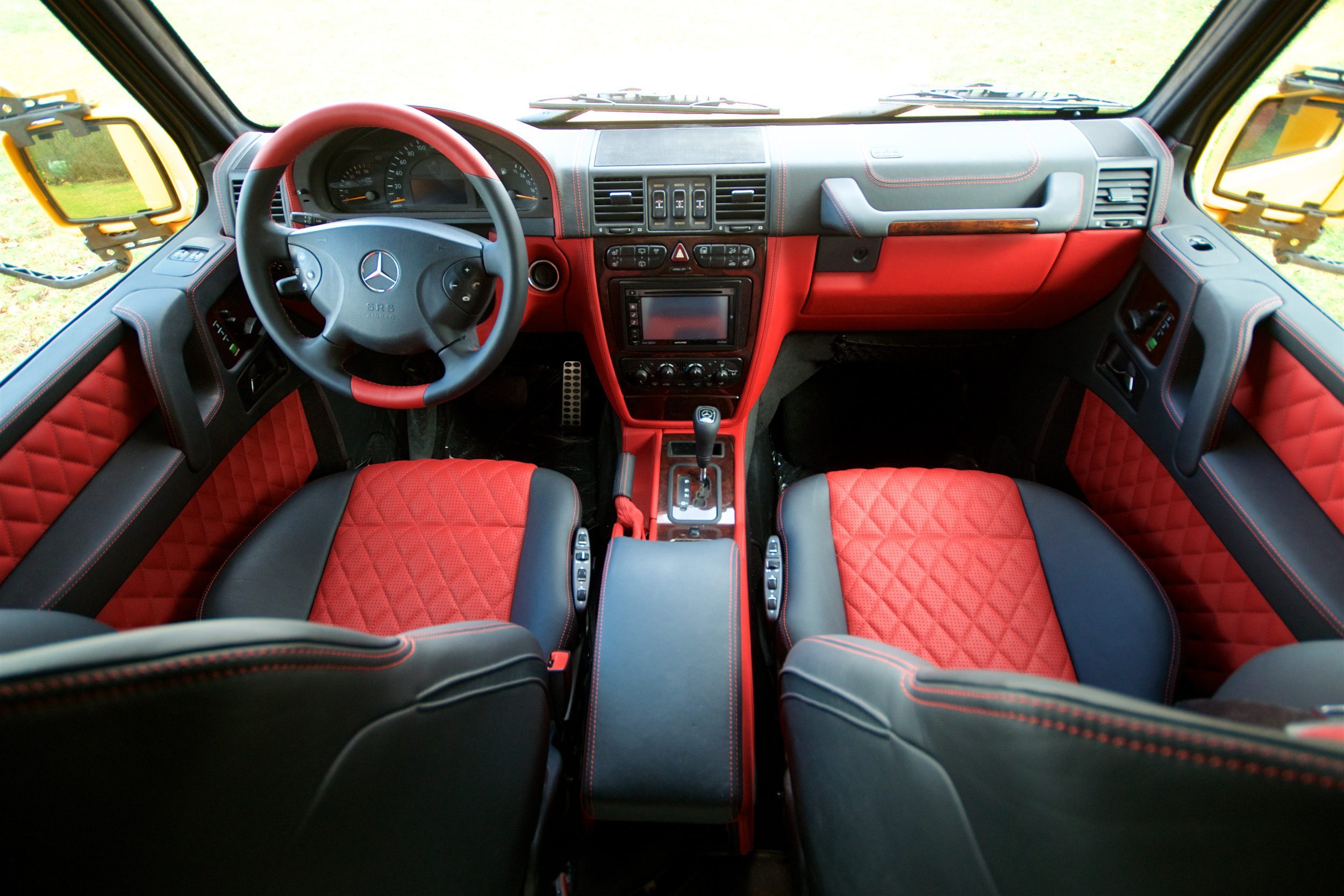 Final Thoughts…
On a serious note, this custom camper looks very cosy inside. Plush carpeted walls and all the amenities you could possibly wish for should make for a great adventure at any time of year. For me, it's far too pricy and I wouldn't be able to afford one of these if I lived in a van for the rest of my life.
If you have the money, however, and you want to get one over on the guy next door, or maybe you travel to work across a Siberian river, then it's an obvious choice.
Check out the video below to see the Mercedes Orange Work Lennson 3C Camper in action!
Join the Van Clan on Facebook, Instagram and Twitter for more monster conversions and Van Life news!