Would you think of Ford as a popular player in the Camper Van Game? If not then you'd be wrong, as their Terrier range is proving to be very popular. So much so in fact that we've to take a look at the Ford Terrier M Sport; a camper with attitude.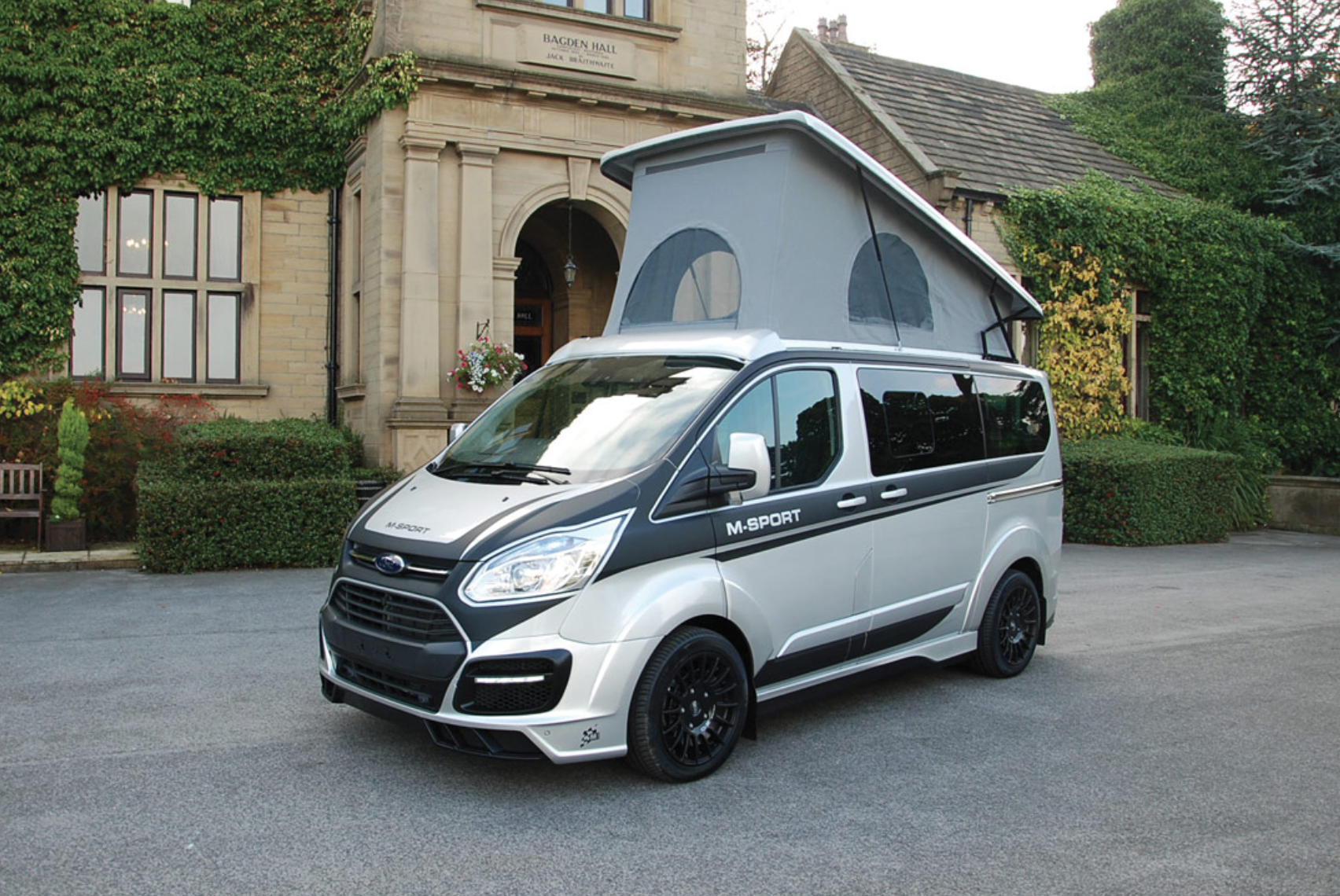 Ford Terrier M Sport
The Wellhouse Terrier range features the new front-end design and an all-new cab interior from the new Transit Custom, plus Ford's latest driver assistance technologies. It's a tidy little camper that looks  swish on the outside. The M Sport looks more streamline and ready to rumble than some of the other Terrier mode,s, but retains all of the same features inside. Let's take a look.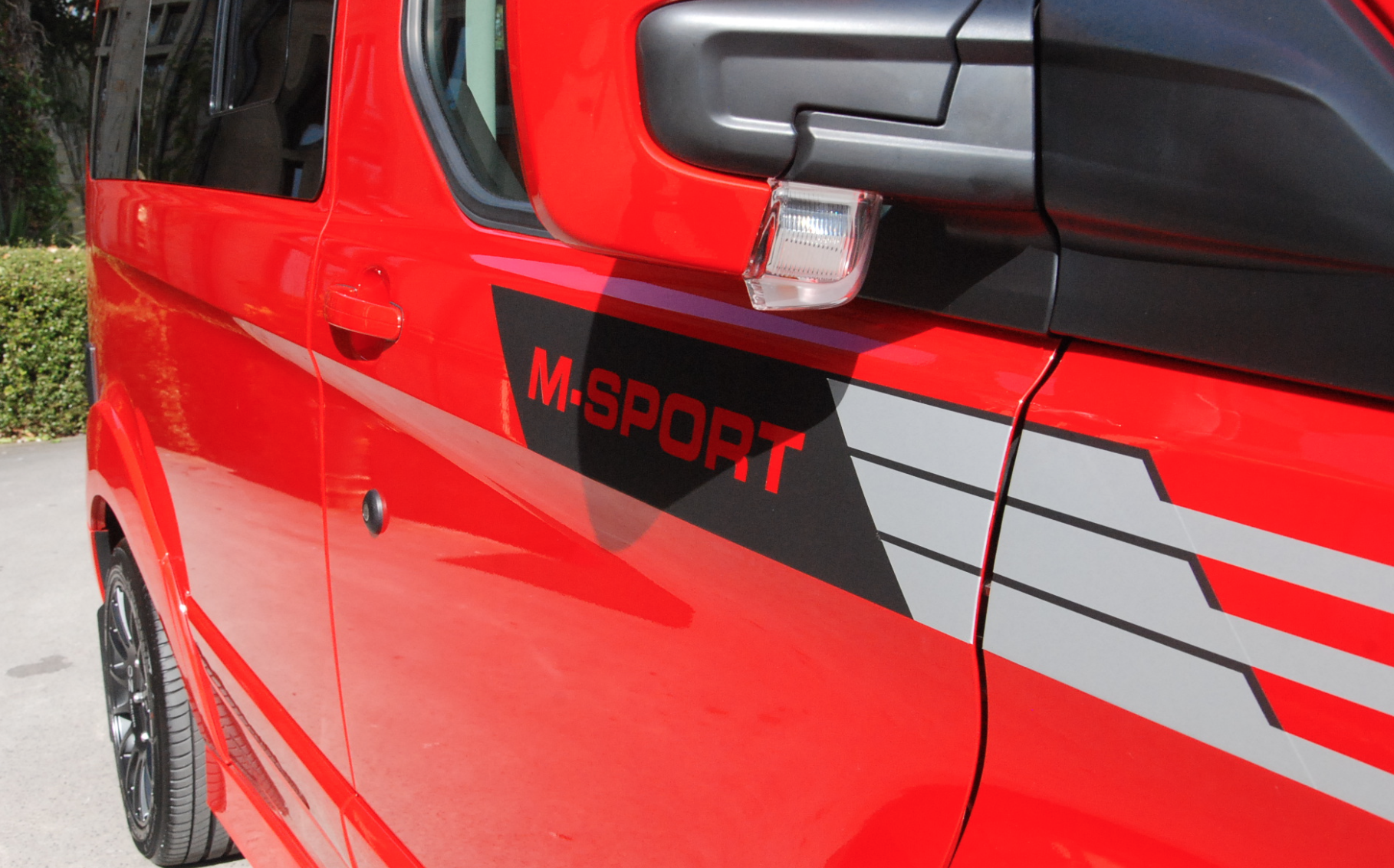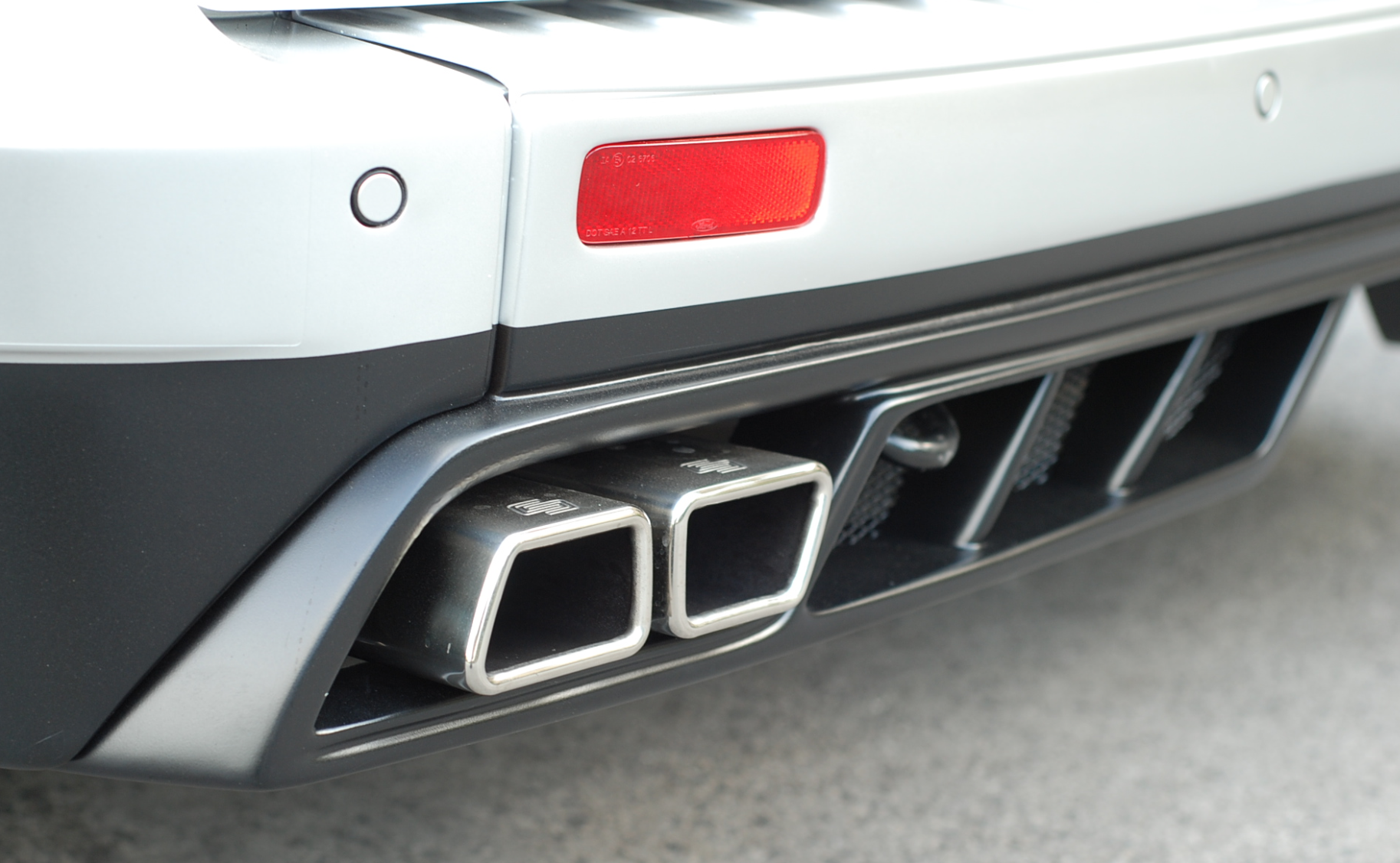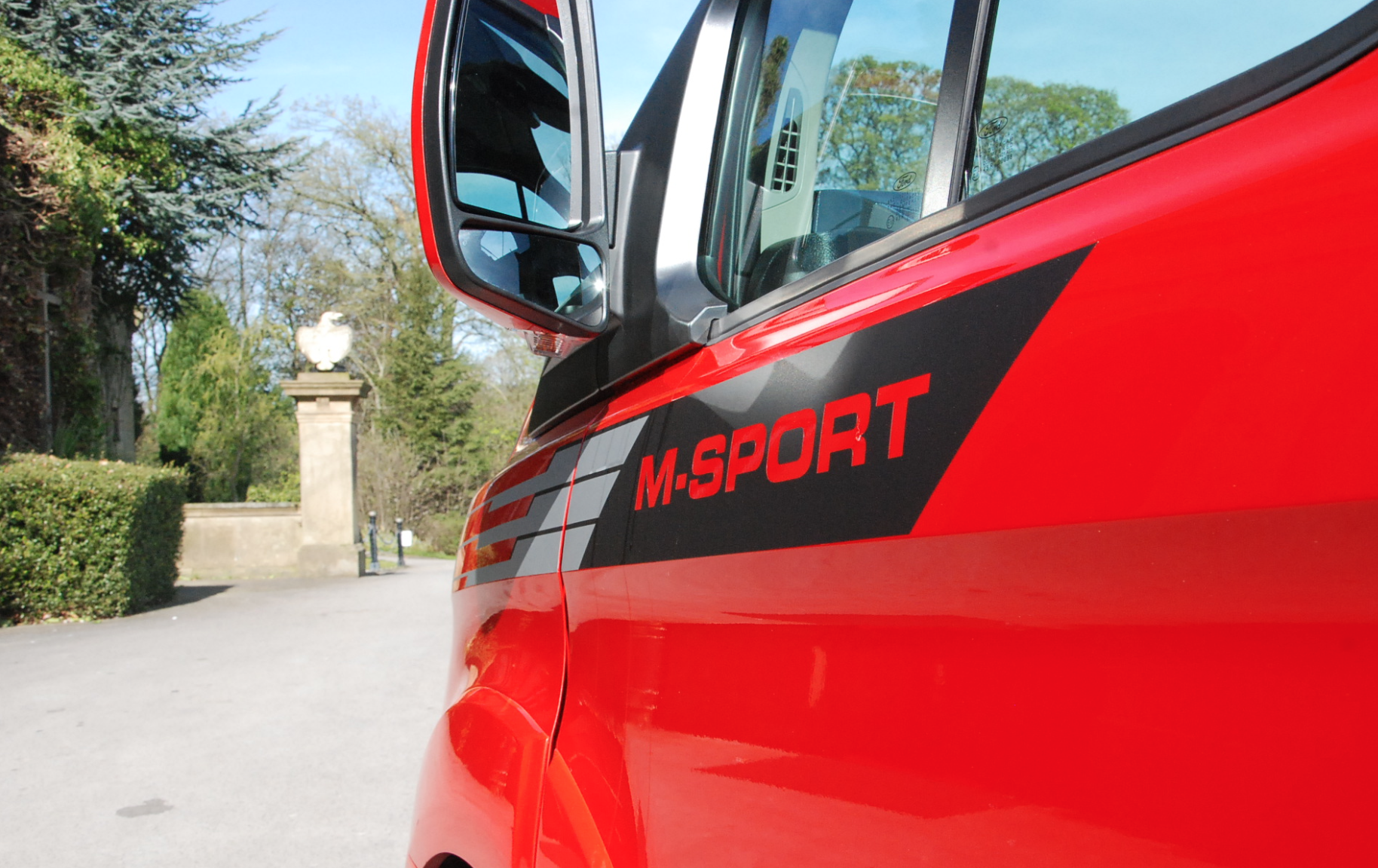 Oh yeaaaaaah. Time to hit the  mountains.
Inside The Ford Terrier M Sport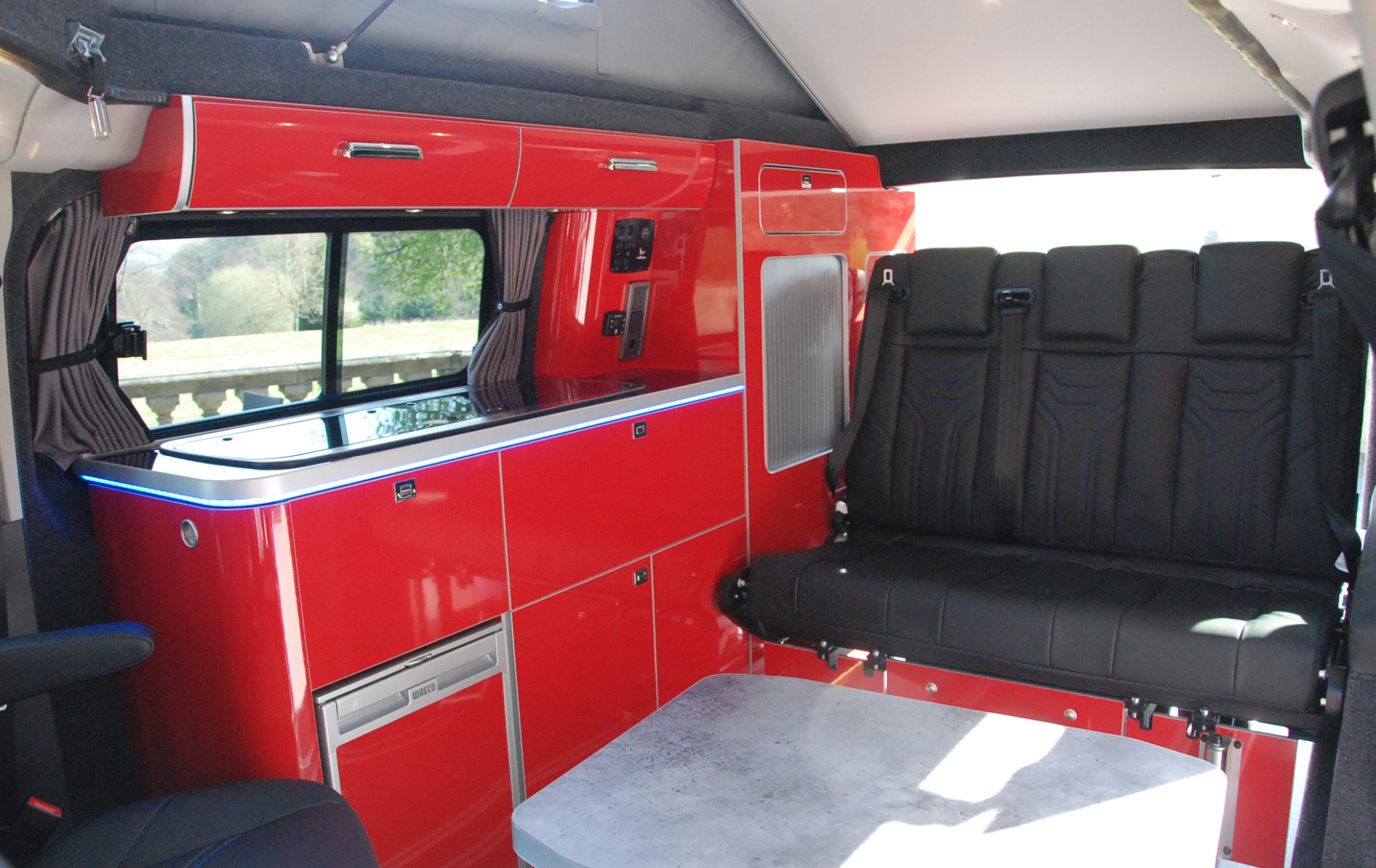 This is the Rosso, (that's Red for all you un-posh folk) but it also comes in a nice clean white swell. The picture above shows the M Sport in its standard set up, with collapsable table, leather seats (the front ones swivel round), curtains, storage and a Waeco fridge as standard. Good ol' Ford, pulling out the big guns.
The Ford terrier M Sport boasts a one-piece side kitchen and storage unit by Tecnoform; sliding rear seat and, unlike some campervans, the rear seat has three seatbelts, which means a family of five can travel in the Terrier.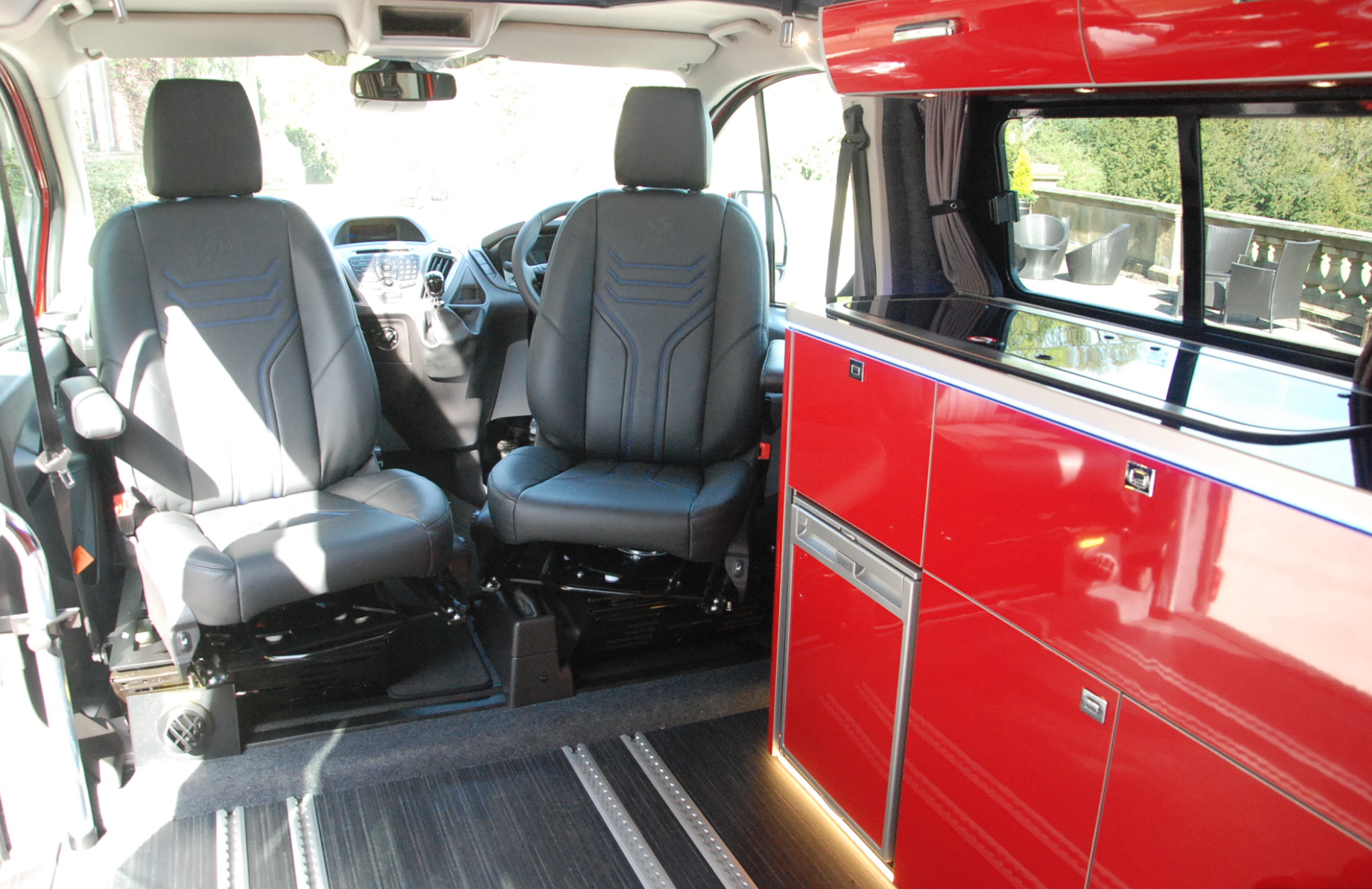 Washroom facilities are limited…well it's pretty much just little portable loo, and some of the cupboard space is taken up by a metal-lined gas locker that takes one 7kg cylinder. Don't think you'll need to be taking on water all the time either; the M Sport holds 40-litre fresh and waste water tanks, as well as a diesel-fired space heater and a good-sized leisure battery.
Final Thoughts…
Whilst there's a lot of amenities included, and of course theres the iconic looking pop top as standard, I can't seem to see much space for bedding down and having a kip. The bed is a little on the small side, and I can't see myself spending much time snoozing comfortably on it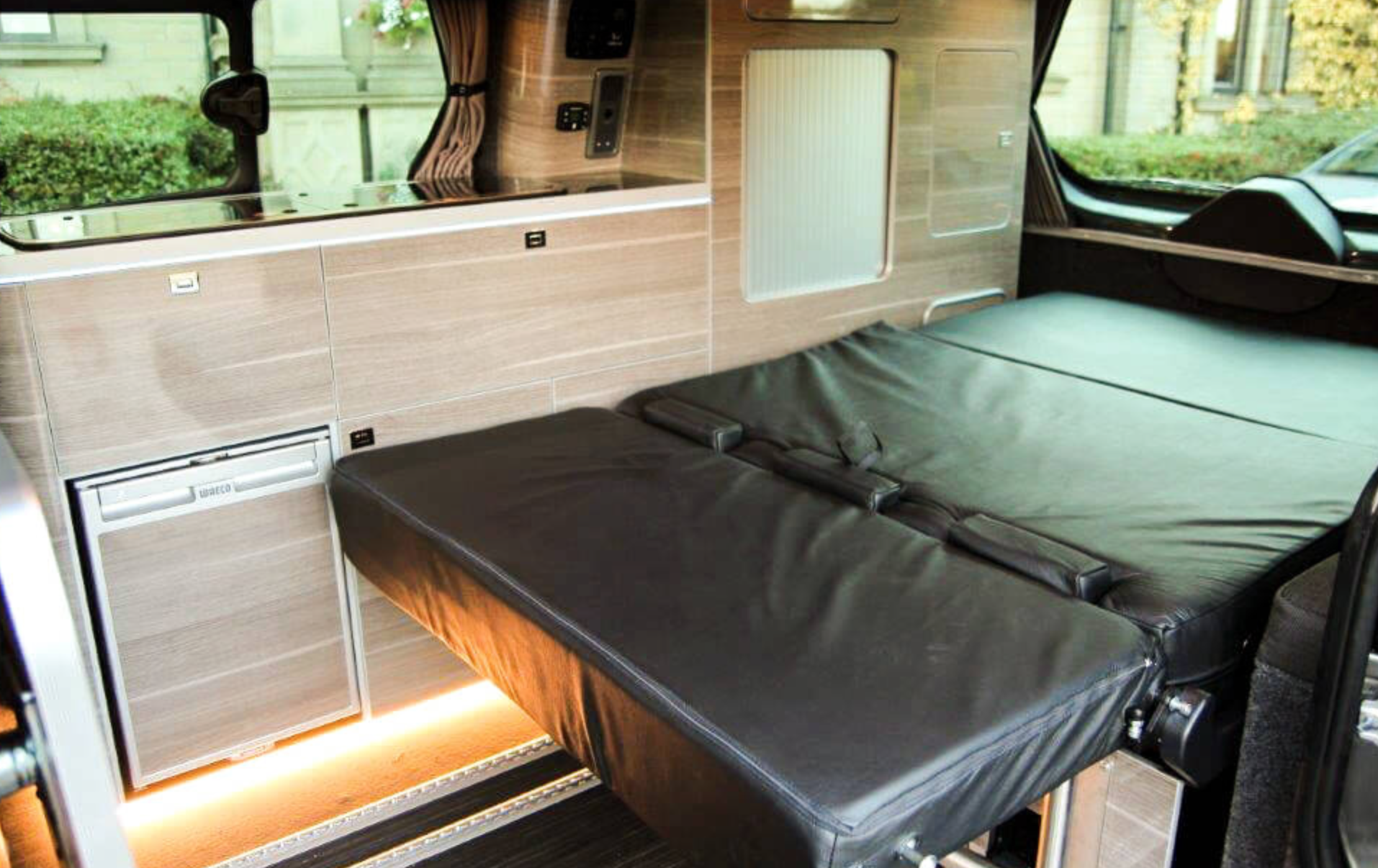 This suggests to me that the Ford Terrier M Sport is more a day tripper van than an off grid haven for the adventurous. But perhaps that's for the best, as if you're travelling with a family of 5 then maybe you don't all want to be sleeping in such a small space. And besides, they might make your nice clean Rosso paintwork look dirty
The Ford Terrier M Sport is clean, practical, and looks like a solid motor, but for the same amount of money (if not cheaper) you could hitch up a Knaus Deseo and have much more room for the family to mill about in.
Like it or loathe it? Join the Van Clan on Facebook, Twitter & Instagram for more Classic Campers and Crafty Conversions.