The Hyundai Tucson is a vehicle we do not often see as 'adventurous' but with an insane makeover and modification by John Pangilinan who is a popular photographer and designer it has been transformed into a truly eye-pleasing adventure-mobile.
First-up he ditched the crystal white spray and replaced it with a metallic dark green, added a 1.5-inch suspension lift kit, off-road tires and the most eye catching addition… a tree line tamarack rooftop tent that sleeps two.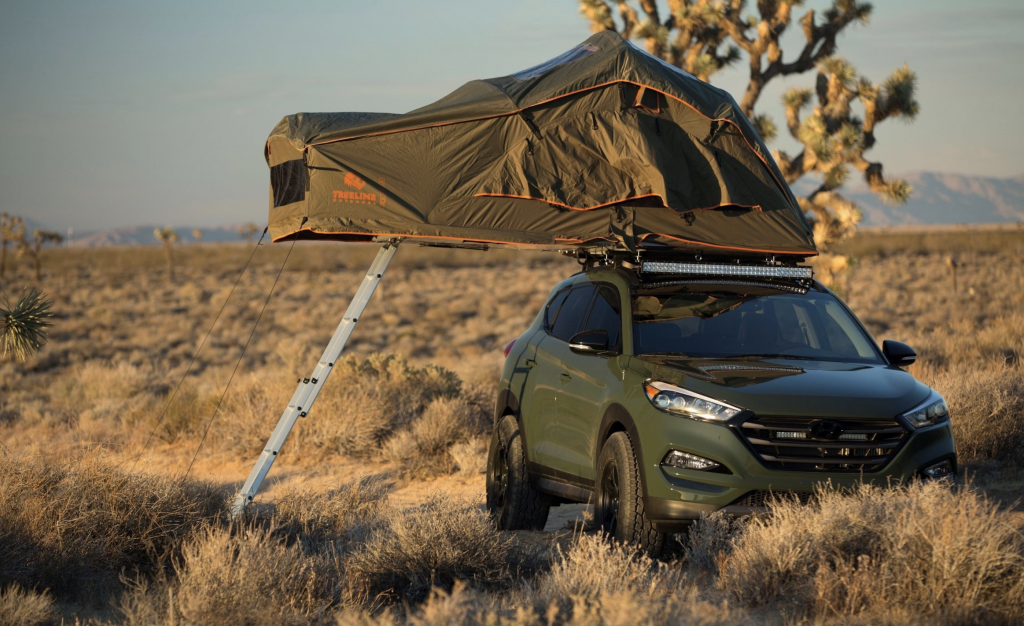 The tent simply unfolds, all you really need to to do is setup the base flooring and construct it, usually it takes between 15-30 minutes of set up time, and then you're ready to sleep anywhere your wheels can take you.
Below the tent to you have a LED fog lights for those dangerous routes, solar panels to keep your drones and tech charges and a Goal Zero generator for when you go truly off grid.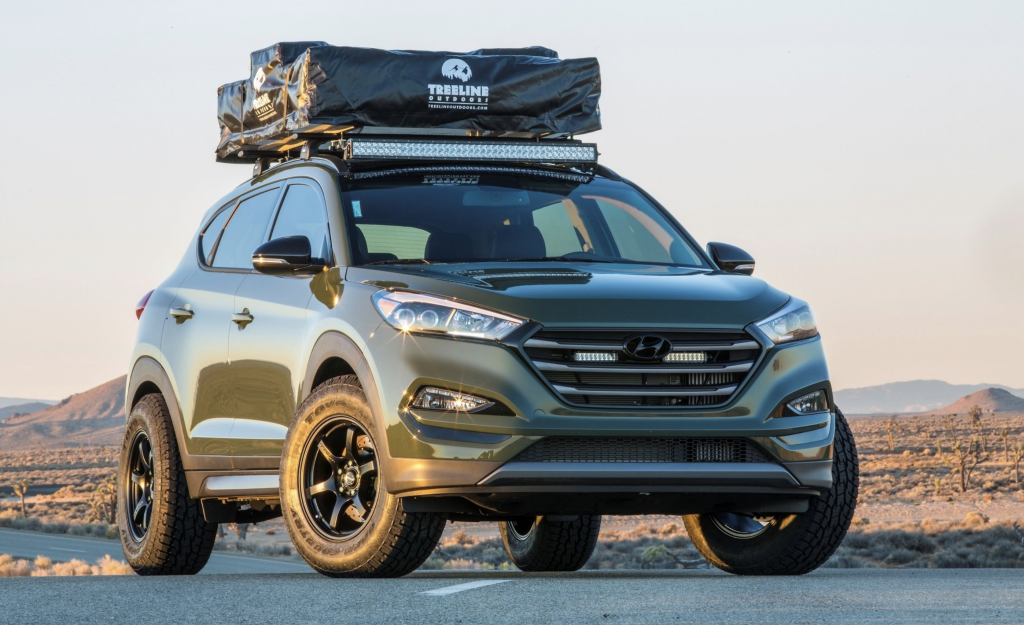 As for performance upgrades, we see an AEM intake, Magnaflow exhaust kit, a custom brake kit and 1.5-inch suspension lift, while black RAYS Gram Lights 57DR wheels and Toyo Open Country A/T II tires tackle any terrain imaginable.
This classic family car has had some serious upgrades, and we love it. This is the ultimate dad vehicle.