This mobile pub has been built inside of a classic 1957 VW Splitscreen Bus. Ben Levy, 29, was fed up of having to travel to the pub after a hard days work at his bike shop, so he decided to bring the pub to him. Creating this incredible masterpiece was no easy task, it took Ben many of months and an investment of £12,000.
Once completed he could officially tell his friends and family that he quite literally has a pub right on his doorstep. Without even looking inside of the bus this thing is still one spectacular vehicle, but once the barn doors are opened you are looking at one of the most incredible VW Buses you'll ever see.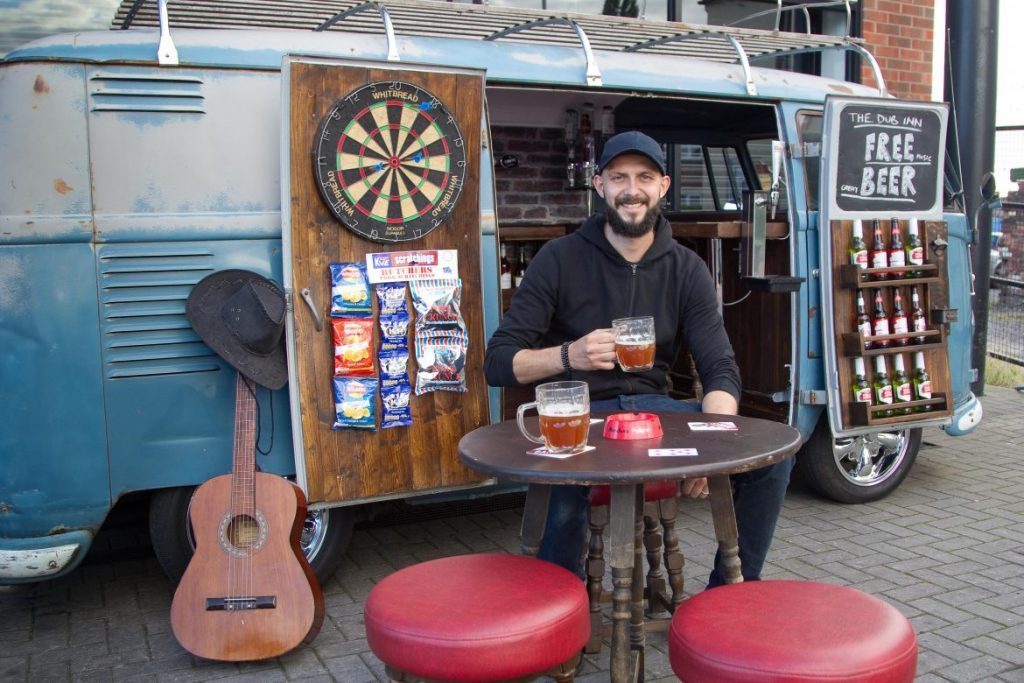 Tell me about the good stuff!
The Dub Inn has many features, such as a dart board, outside seating, a guitar to keep the music flowing and a 240-volt power supply allowing him to pour crispy cold pints! It even serves wine, a handful of spirits and a number of snacks to keep you fed.
Now there's some problems with the Dub Inn, and that's the fact it can only sit four people inside at a push, but this doesn't stop the hype. Ben rents this out quite frequently for events such as weddings and parties, making it at true party starter, and it even has disco lights inside!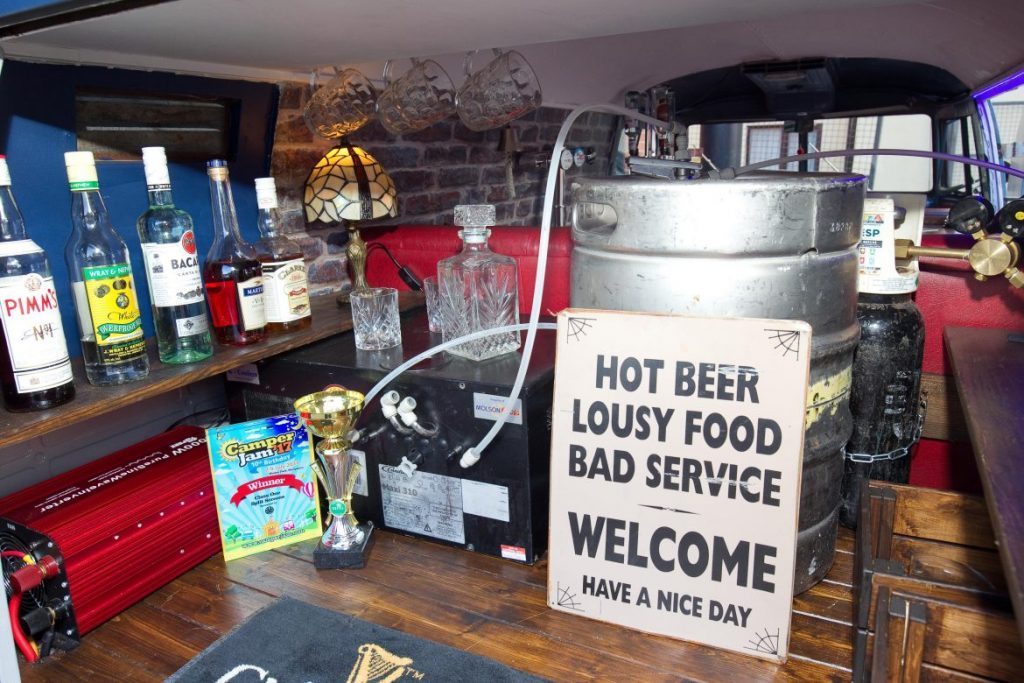 Every item in this bus is used to enhance that 'english pub' style.
The small touches are what makes this mobile pub, such as the purposely misleading signs, the handcrafted wood and bricked  interior wallpaper, all of this gives it the homely, local english pub feel that Ben has gone for, and oh my does it work well!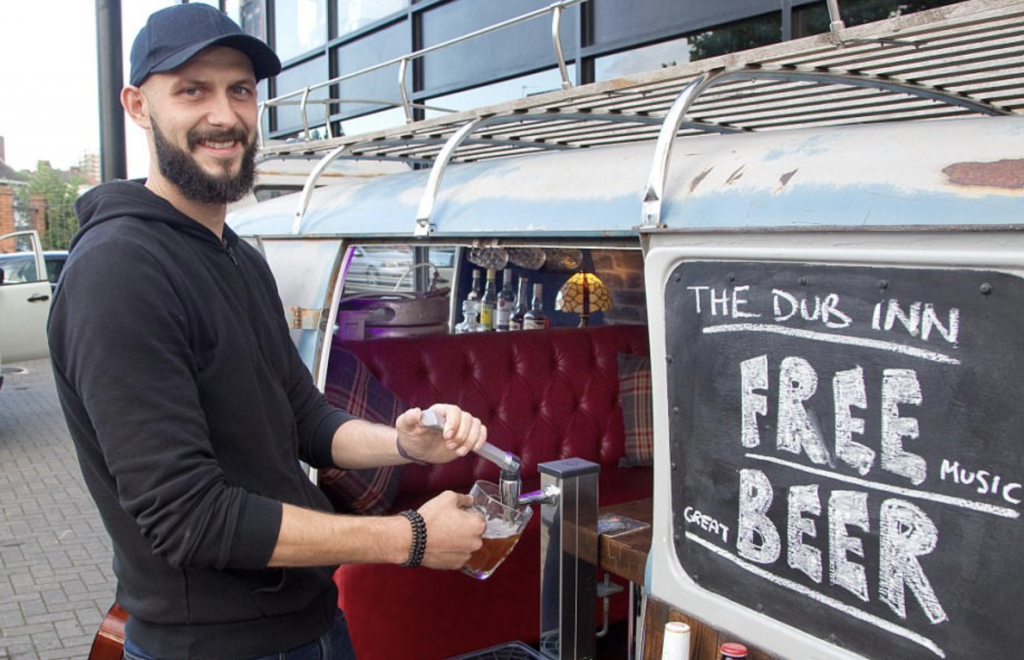 Overall this is one bus that we'd love to see at more events, it's like nothing we've seen before and Ben deserves all the awards he can get for this masterpiece. All it needs now is a little beer garden on the roof and this thing will be the thing of dreams! Pint anyone?