This is the Tuk Tuk Campervan… These little 3 wheeled rickshaw motorbikes originate from Asia and are a mostly used for shop deliveries but in this case German designer Corenlius Commans designed it as a campervan.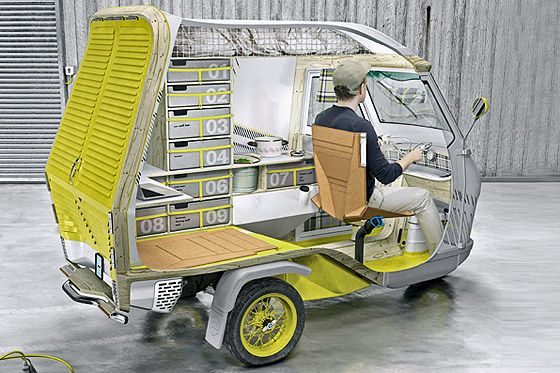 He wanted to create an efficient, cheap and reliable vehicle that could go anywhere yet allow him to sleep and work comfortably on the road. He chose a Piaggio APE 50 three-wheel delivery vehicle as his main base which didn't cost him much and these things are also very fuel efficient making it an even better camper!
The camper interior is beyond incredible, Cornelius has gone for the lime green checkered colour theme both inside and out. At the front you have a wooden seat that's designed like origami, allowing it to fold around your back when driving and it's able to fold down to complete your full length bed.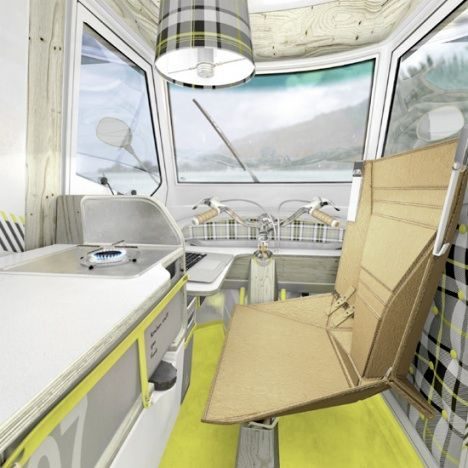 To the left of the seat you have a laptop desk allowing you to work and next to that is a single gas hob which lets you cook on the go. Above and beneath that there's lots of storage, all labeled with numbers, much like a space shuttle would.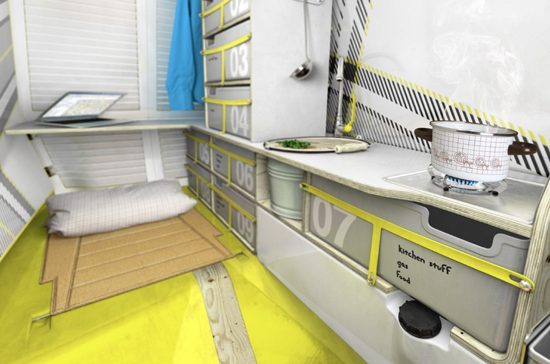 Towards the back there is even more storage, your bed and above the pillow you have 3 tiny barndoors that open up allowing you to get that truly awesome Instagram shot when you've got a stunning view! Oh we forgot to mention it also has a cool little wardrobe behind the door too… nobody likes creased clothes!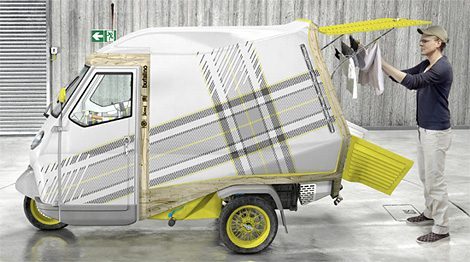 Overall this is an incredible little camper for the urban explorer, though we don't think it would do very well going up a steep hill or even going off-road to get to that awesome lake spot. But hey, we love the design and no doubt this thing is incredibly cheap not only to buy but to maintain too!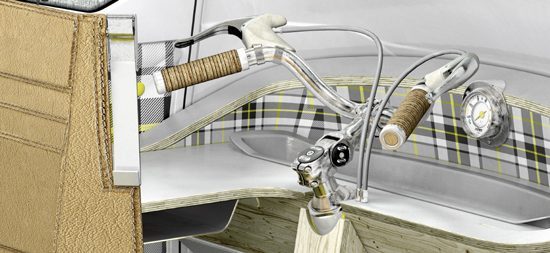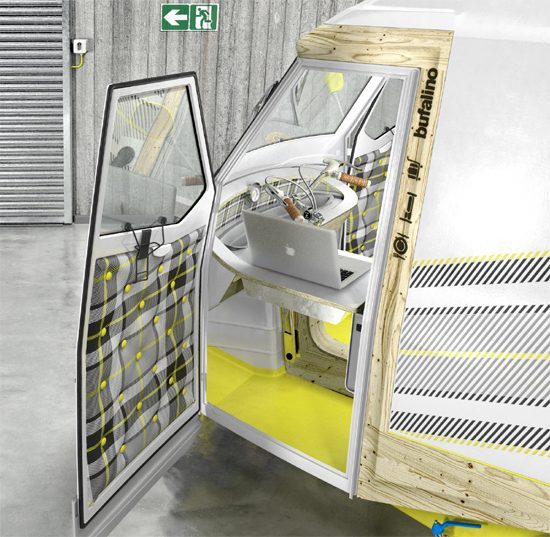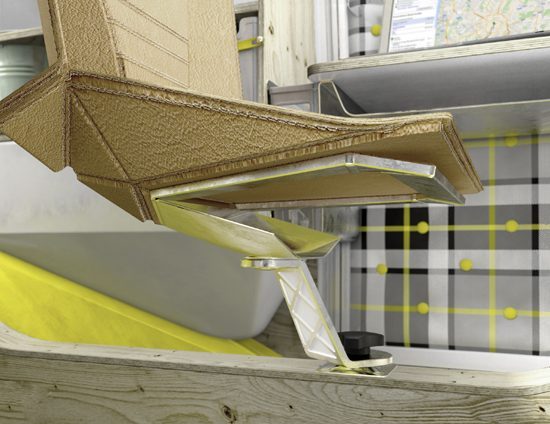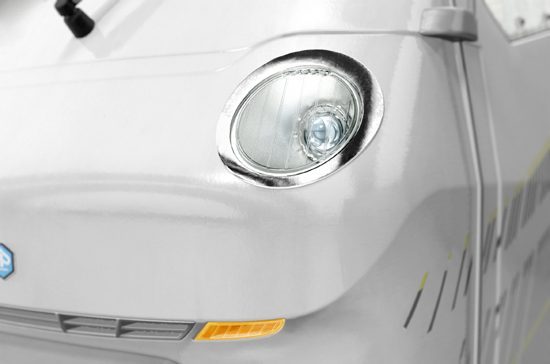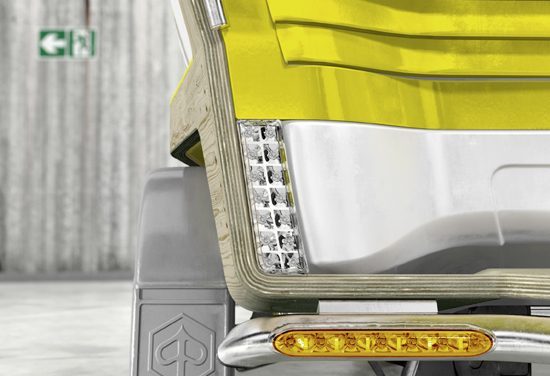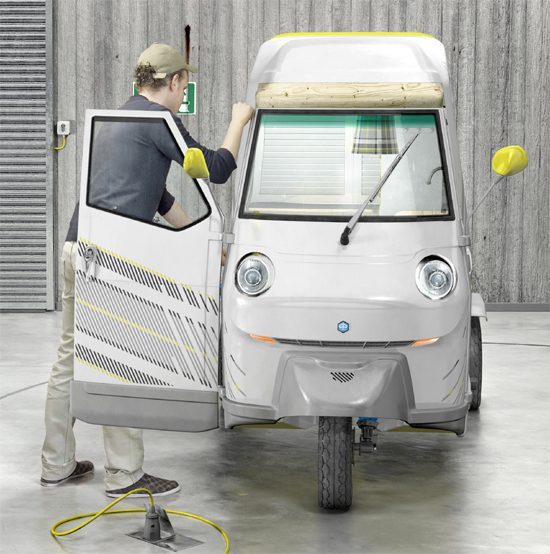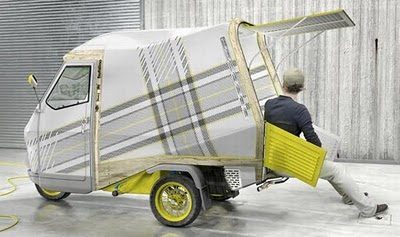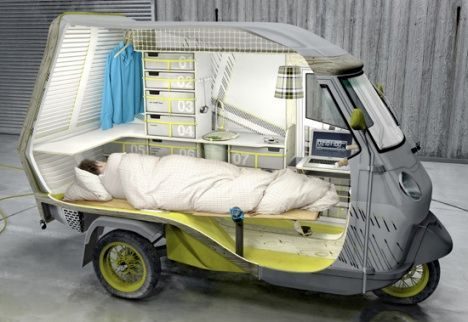 Photo Credit: designboom