Have you ever wished that you could drive a van that made you feel like the US President on board Air Force 1? Well thanks to Senzati and the ever faithful Mercedes Sprinter, all of your dreams can now come true!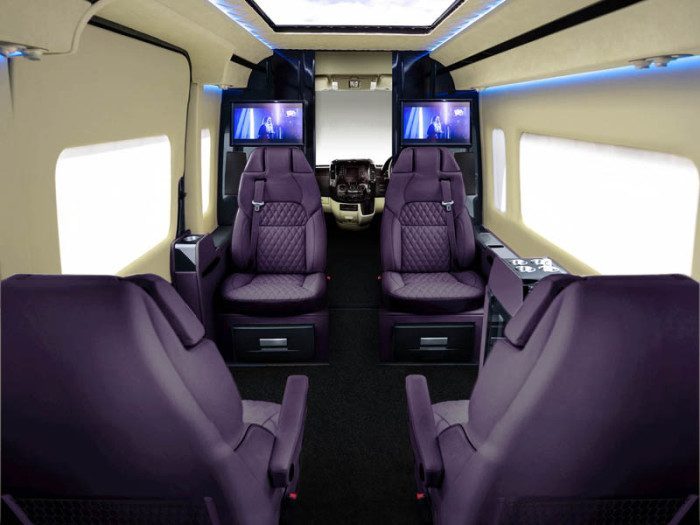 Inside the Senzati Jet Mercedes Sprinter
This is perhaps the most luxury van conversion that we've ever seen. The Senzati Mercedes Sprinter offers all of the luxury that you would find if you travelled first class in your own private jet (which we all have). The only difference is that you'll be feeling like a high flyer on the ground instead of hurtling through the sky.
With seating for up to 9 people (including the driver) and a variety of different layouts, the Sprinter is transformed into a vehicle fit for royalty. You won't find a more discreet and sumptuous way for multiple passengers to travel by road.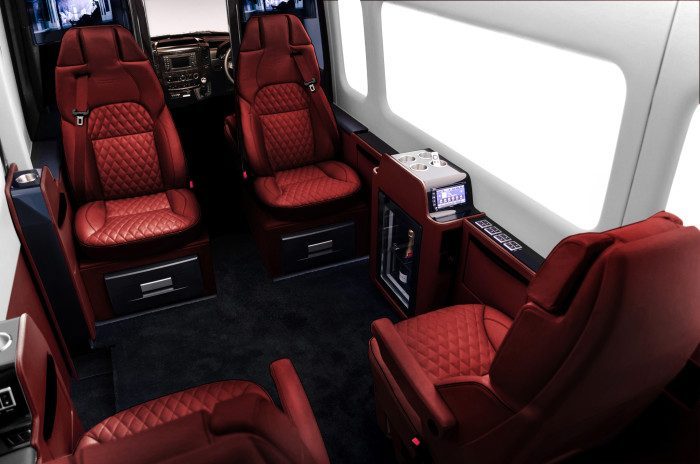 Subtle details like the lifting arm rests with large storage underneath (enough room for a Mac Book Pro) keep the interior tidy and uncluttered, and it means that you don't need to use the rest of the space at head height for cumbersome cupboards that harsh the mobile office mellow.
There are 8 different floor plans to choose from, each with an array of luxury items. From a TV per person, right through to Mobile Broadband & Multi-User Wi-Fi, armrests with electric and USB connectors, LCD Privacy glass, minibar, laptop storage and personal climate control, this Sprinter has it all. Oh, did we mention it also has leather heated massage chairs too?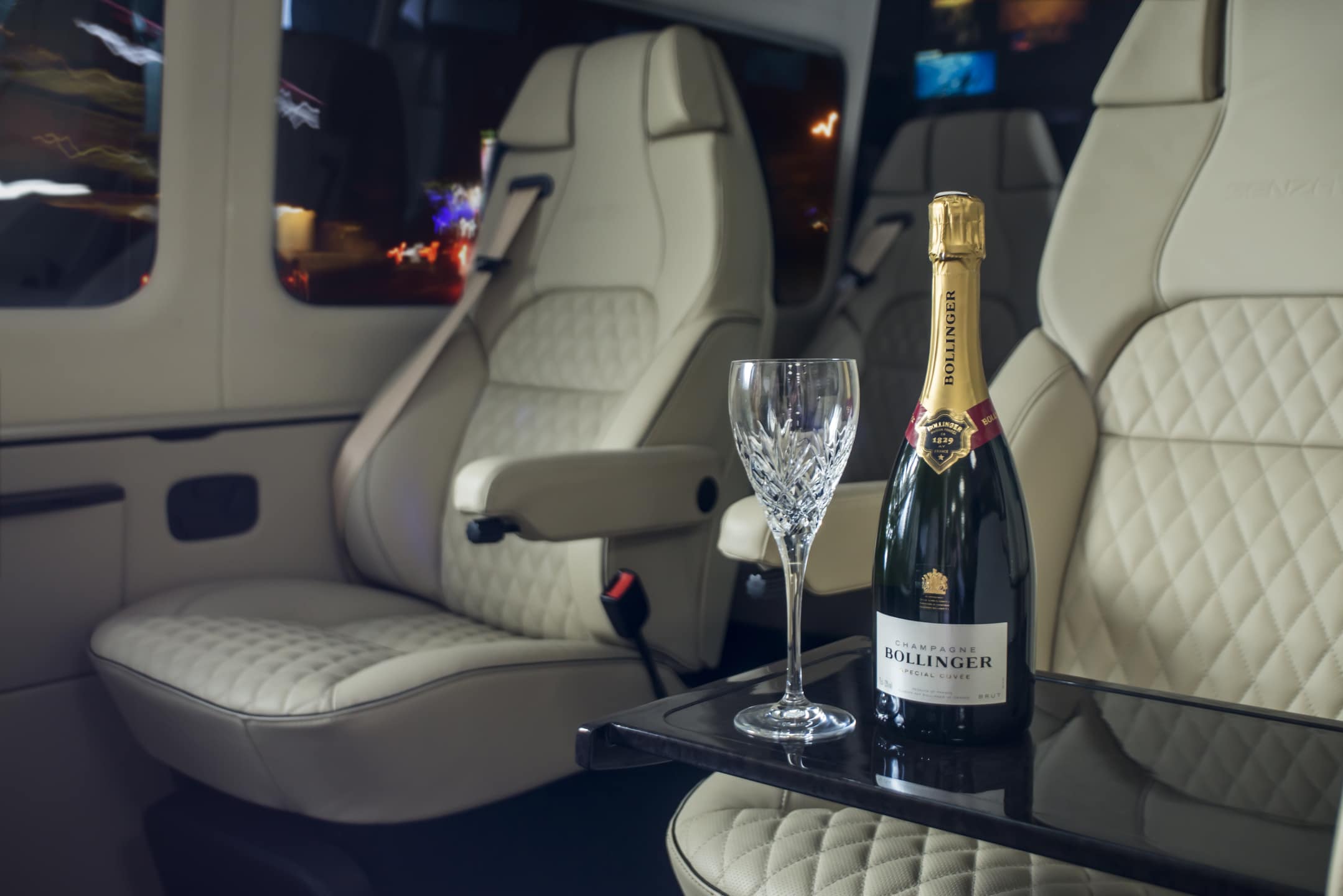 This is where the floorpan choices get a little difficult. There comes a time in ever van lifers life when they need to decide whether to fit a private airplane style bathroom in their van, or whether to leave the space and use it as a cupboard that can house 12 suitcases. For the purposes of the pic below, lets assume that you've chosen the first option. (Thank you for co-operating)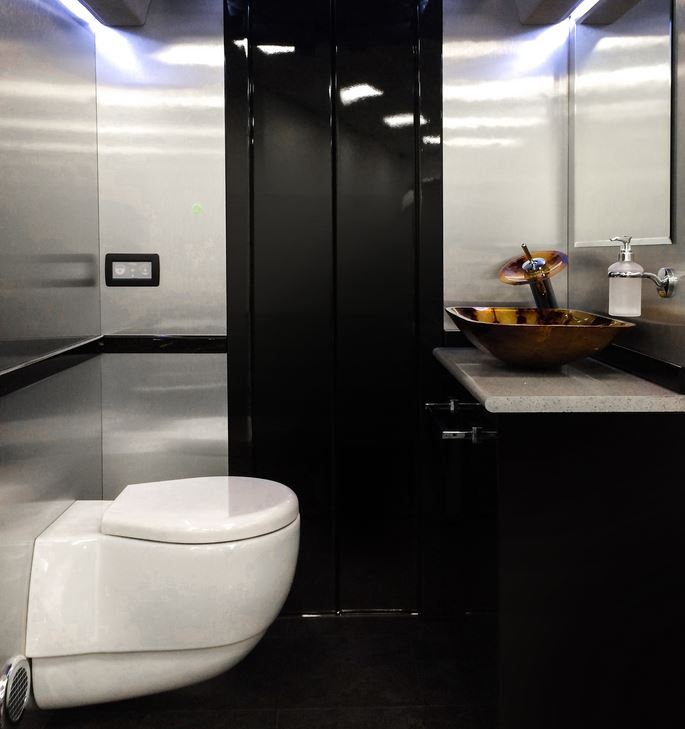 Final Thoughts…
It looks pretty incredible and would be great to have a ride in around the city, but it's not they type of Mercedes Sprinter Conversion that we're used to here at Van Clan.
The Senzati Jet Mercedes Sprinter is a mobile office that you can have meetings in whilst being chauffeured to your next appointment, it's not something that you could scale Mount Everest in. (I apologise in advance if anyone has managed to hold a meeting in this at the top of Mount Everest or any other equally cold and snowy mountain of similar height).
Having said all of that, you have to admire the amount of work and craftsmanship that has gone into this design, and the level of customisation as regards to floor planning is great. Pricing starts at £209,000 (approx. $320,000), but if you want that bathroom then be prepared to break open your child's piggy bank.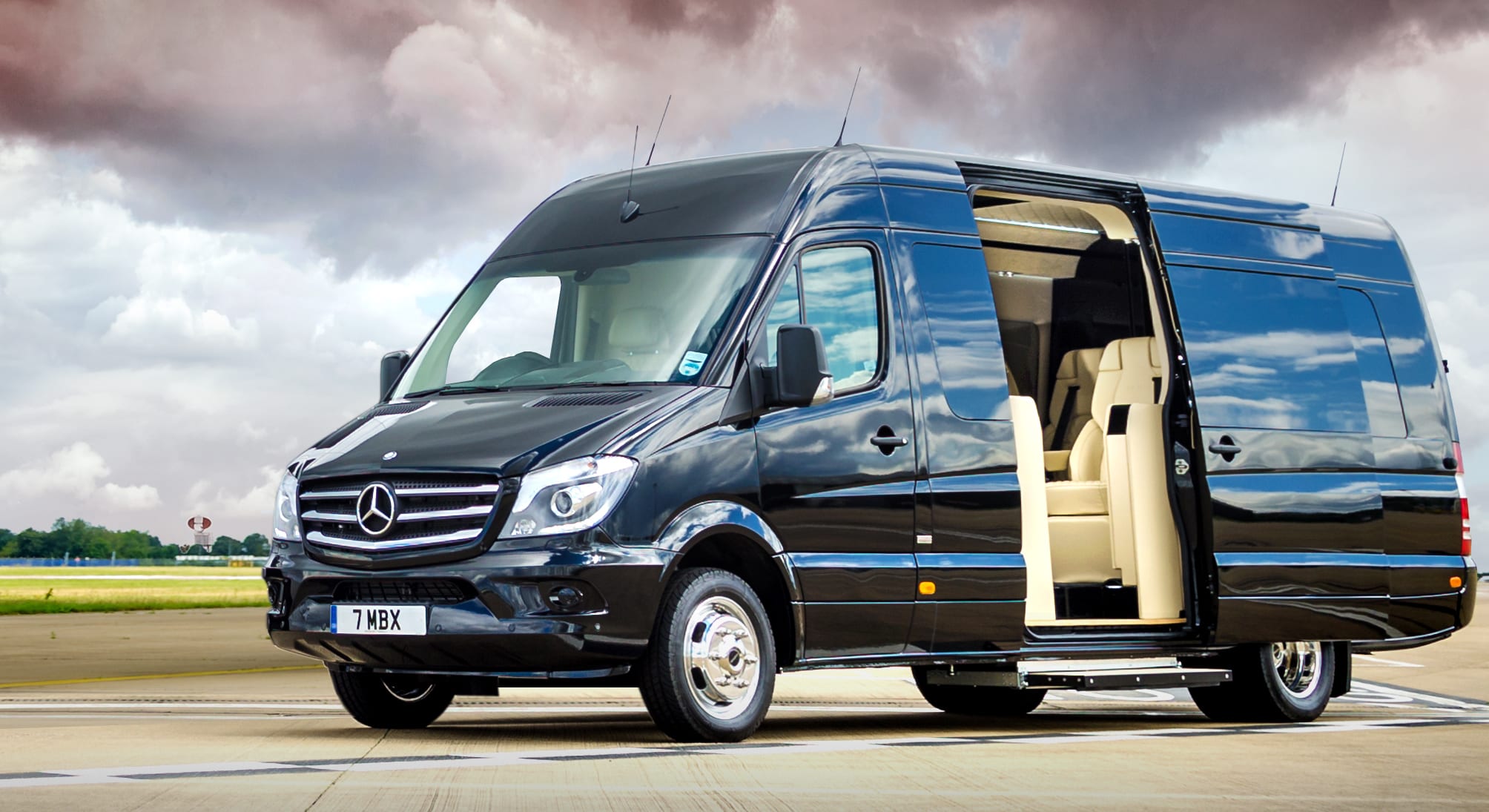 Join the Van Clan on Facebook, Twitter and Instagram for more Luxury Conversions and Savvy Sprinters. 
Written by Seb @vincentvanlife