This concept has been floating around the interwebs for some time now, it's the "Sprinter of the future", a concept made by Mercedes showing of it's god-like space and incredible technology that allows drones to deliver your packages packages while on the go.
Like bee's they leave the nest with a package and deliver it to their chosen location, allowing the Sprinter to carry on transporting goods to the next customer while driving towards them simultaneously. The two drones will also speed up the delivery process by almost double allowing the driver to keep delivering by hand while they are working away in the skies.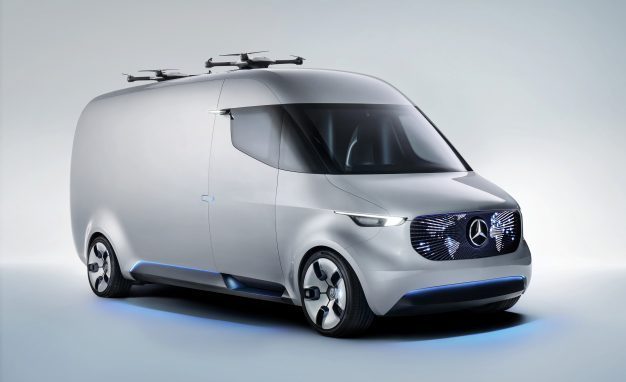 Now we are not really that interested in the whole delivery concept, but we are more interested in the whole electric design behind the Sprinter, imagine if Mercedes created a hybrid electric camper with living space, entertainment and outdoor lighting! ?
Obviously this is highly unlikely but we know theres a lot of sprinter lovers out there that if they had the chance would certainly do that with this incredible vehicle. ❤️