Everyone loves the classic VW Camper and this has to be the ultimate trailer to pair it with, it's called the Dinky Dub Camper. A small garage in Herefordshire, United Kingdom lovingly handcrafts every single one, created uniquely for their customers, it has a glass fibre shell and will be coloured to your choice. That's right, you can get it the exact same colour as your beloved Bus! 😍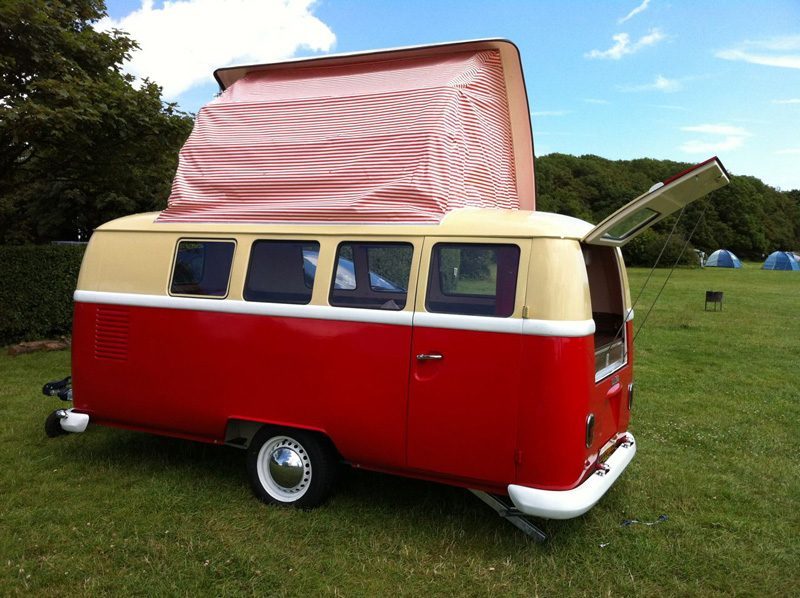 It comes in a number of colour varieties, you can even get the pop top version! And it gets better, you can upgrade the interior to your liking, a kitchenette, a four-berth bed (that's including the pop top) or a full dining room with a built in kitchen, including a fridge and cooker!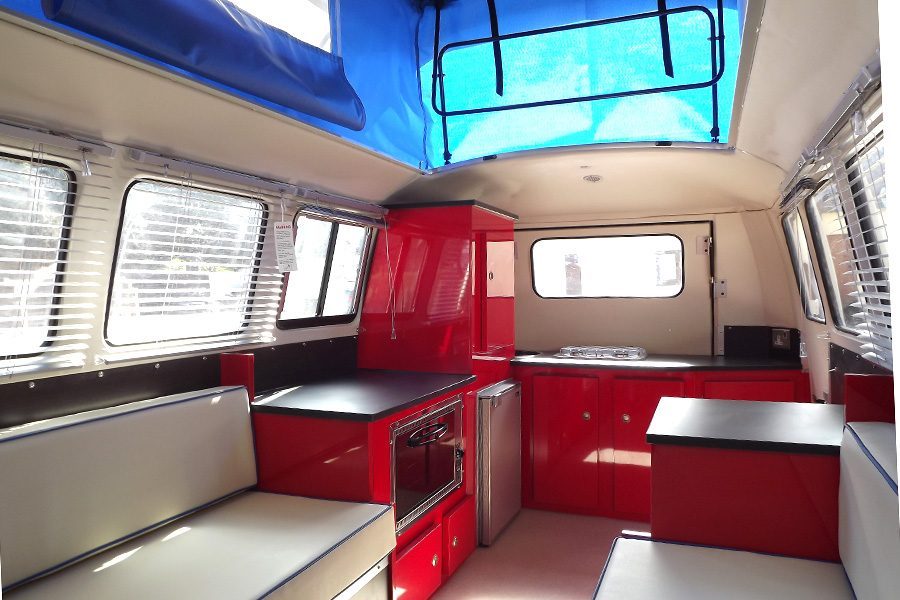 Dub Box is designed to ensure it is not overwhelming or daunting to tow. It is a smooth, lightweight and complementary addition to your journey.  The range of choice in flooring, blinds, upholstery, cupboards and even worktops ensures each Dub Box is as individual as their owners. And you can even get the Dinky Dub Box, a much smaller, more compact version!