The VW California XXL has been doing its rounds on social media, but there has been no real video tour showing off its incredible interior and hidden goodies… until now. The good guys over at California Chris has managed to get their hands on one and they decide to take us around the in's and out's of this incredible masterpiece which we can't help but love.
Without doubt it is a stunning vehicle, almost the equivalent to a VW T6 and a Mercedes Sprinter Hybrid, mixing both of their finest perks and creating an adventure monstrosity that we just adore. The main features that really make this a travellers dream, is the included shower and toilet, meaning you can keep yourself clean and refreshed anywhere in the world… quite literally. No need for that portable pressure shower we recommended!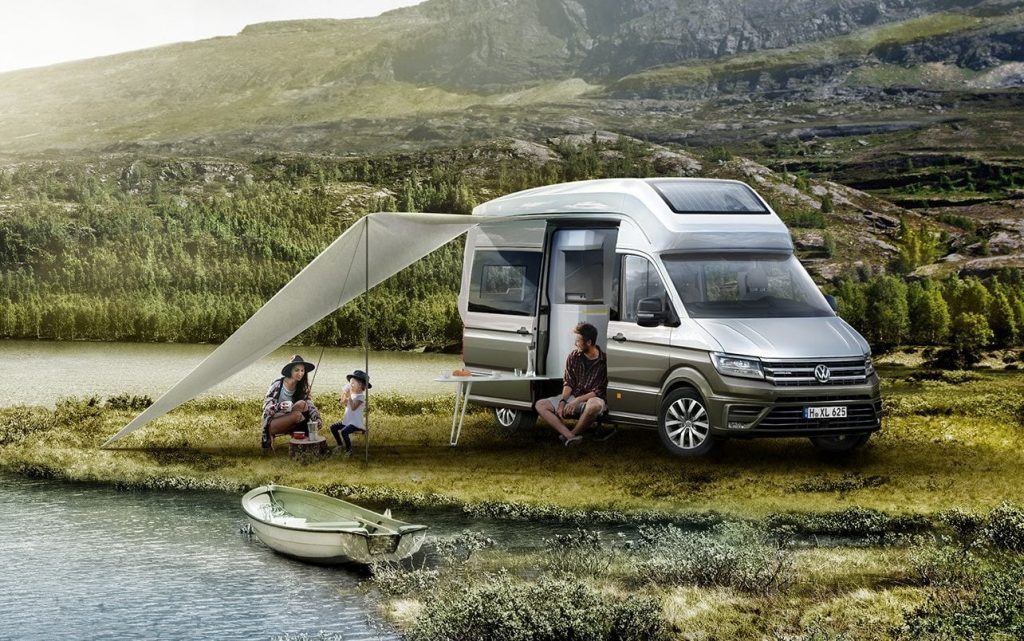 Without doubt a lot of you may think this is an ugly looking vehicle, with it's oversized forehead and huge backside it starts to look like some kind of road spaceship, and we can imagine the VW California XXL isn't the easiest vehicle to manoeuvre. Inside it's extremely spacious, you won' be doing some of your more spectacular yoga inside of it but living in the VW California XXL looks very, very comfortable. Cooking, watching TV, morning routines and even a hot shower is at your disposal, and all of the space will sometimes feel like you're in an actual house.
The video shows you its premium interior, everything has its place, every inch has been used to its advantage and every drawer will have something inside. This is the future of camper vans and VW are going to be the top dogs when it comes to high end $50k+ adventure tanks that will take you everywhere and anywhere with all the necessities you need to live like a king/queen.
Video Credit: California Chris