The Winnebago Revel has been going down very well with van enthusiasts ever since it was announced a couple of weeks ago, and we can totally see why! The Mercedes Sprinter is the ultimate van life vehicle and to have the masters over at Winnebago pimp it out with loads of cool stuff just makes us want one even more!
Winnebago hooked up a cool adventure couple from Colorado with a Revel for a week (we're so jealous) and while they were road tripping they decided to create an epic video tour of what's inside the beauty that is the Winnebago Revel.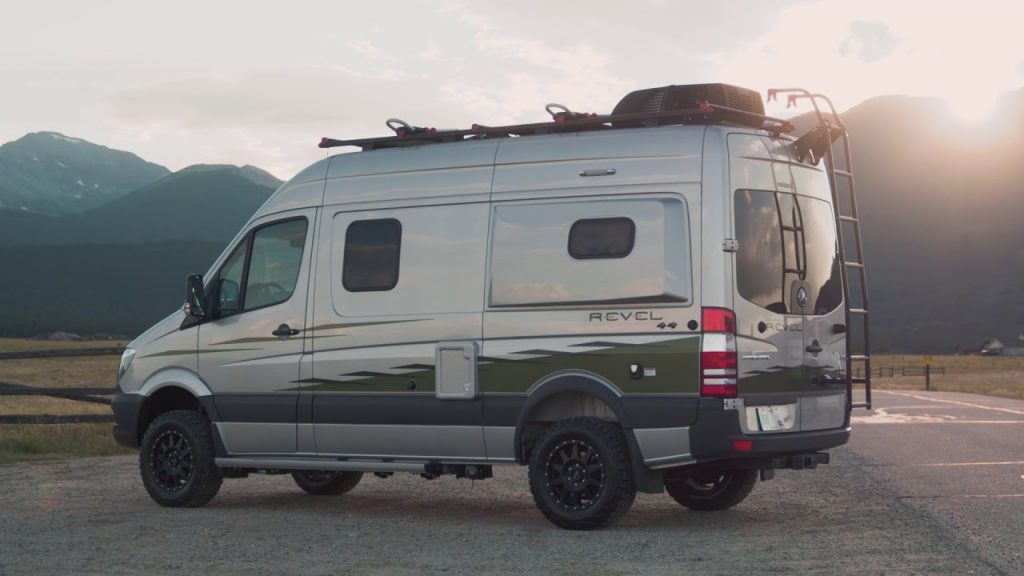 The kitchen area is compact, and some may say small but this allows more space for chilling out and additional much needed storage. It has a table that flips out of the van to create an outside dining area, a glass topped sink with a water purifier, a iPad holder to watch amazing camper van videos *plugs our YouTube channel* and finally a induction hob to cook your meals!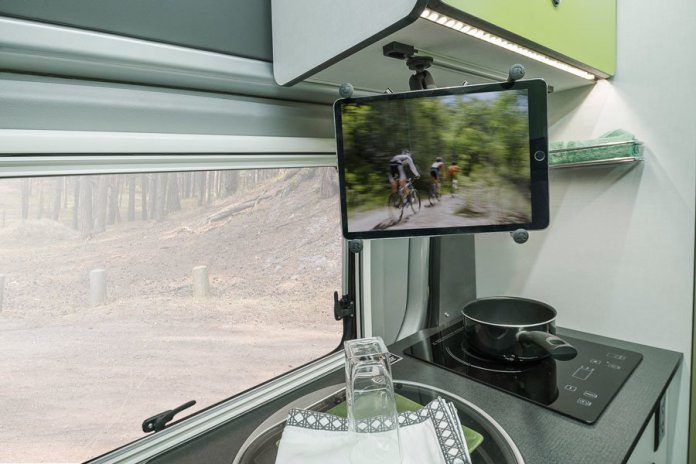 Just opposite the kitchen you have a very large inside dining table that lets you swivel the passenger seat around creating an awesome place to eat, work or chill out on Instagram. Now our favourite part! Behind the dining seat you have a full sized shower and toilet which when not in use can be transformed into even more storage space!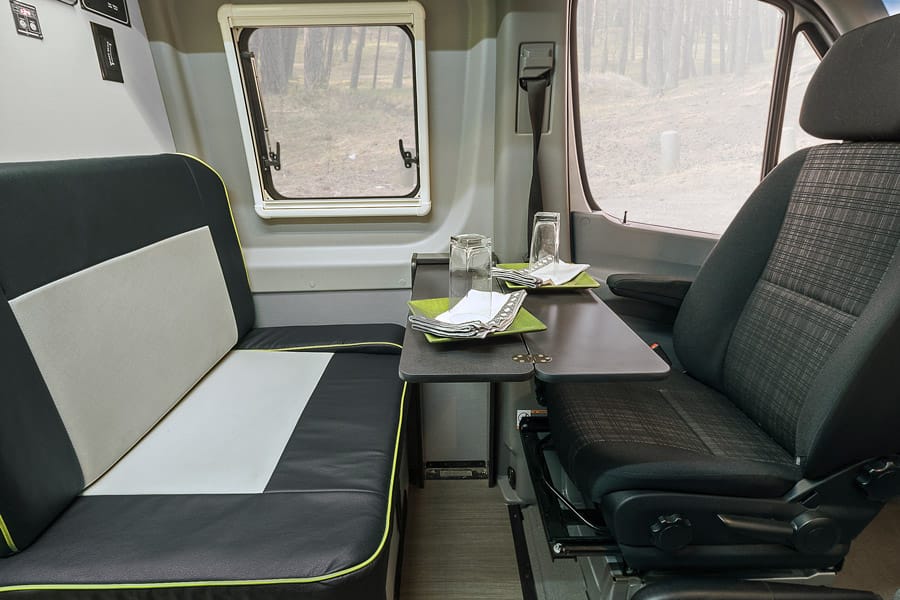 Behind the shower is where the magic quite literally happens. Winnebago built this camper for the adventurers who want to take their bikes, surfboards or kayaks everywhere they go, so they designed an electric bed that raises to the roof to create a mini garage in the back. The picture below shows the bed elevated to the roof, and due to the huge headspace in the Winnebago Revel you don't even need to duck your noggin to get in and out.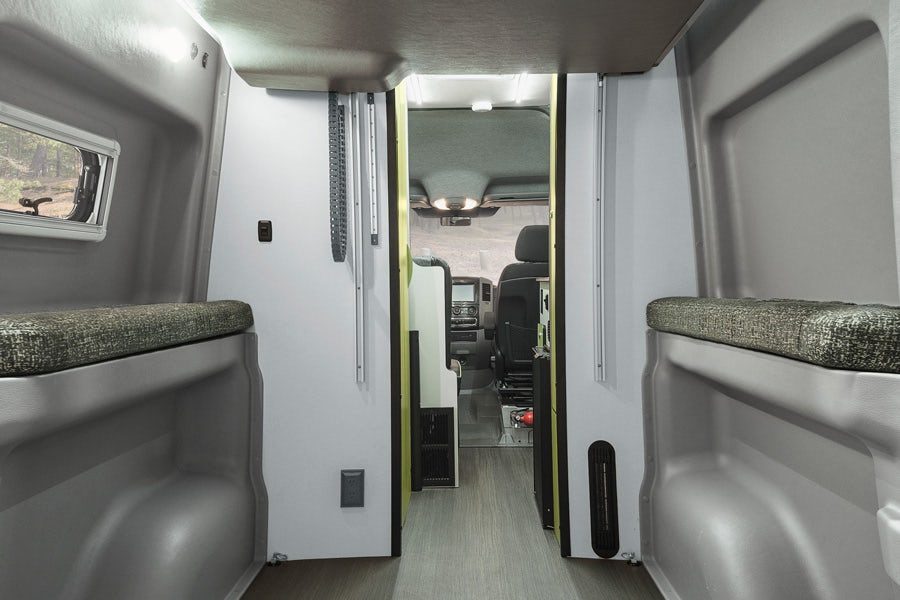 Every inch has been used to emphasise adventure and comfortable living, there's large windows and LED lights everywhere that help make this vehicle look like something out of Star Trek movie. Smaller details such as the iPad stand, the lockable drawers and extra pullout tables make living in this van that extra bit more enjoyable. We have to give it to Winnebago, they've made a stunning van that every van lifer could dream of having but still, the $100,000 is just too large to ever consider actually buying one.