Winnebago, the American based RV company has been working on the Winnebago Revel, a true masterpiece for off-grid and campervan enthusiasts. They've been creating affordable campervans and motorhomes ever since the 1960's but now they're on a whole new level of epic.
They've taken the whole van life scene into deep consideration when making this monstrosity, they've seen the new demand for a off-grid house on wheels and have very politely given everyone what they've asked for.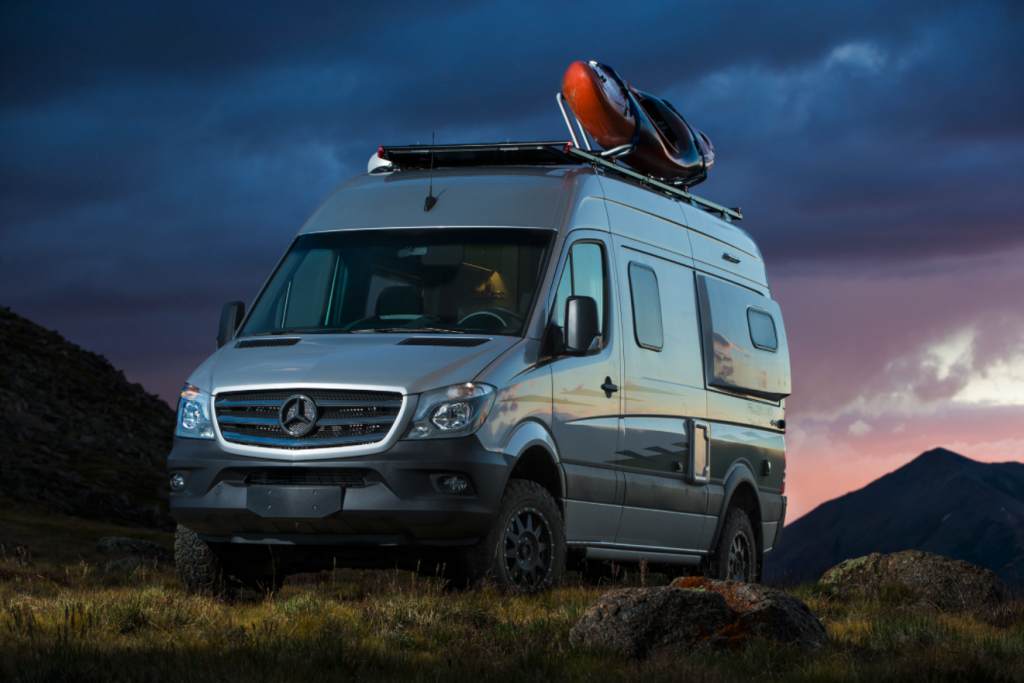 The outside is beautiful and aggressive at the same time.
This is the stunning Winnebago Revel. They've used a 144-inch Mercedes Sprinter as its shell and have pimped it with a 3L turbo diesel engine, all-terrain tires and a hi-tech 4WD system that has high and low "hill descent" modes. Why? Well, they want you to go anywhere you please, and for most of us that's off-road in hard to reach places! Am I right?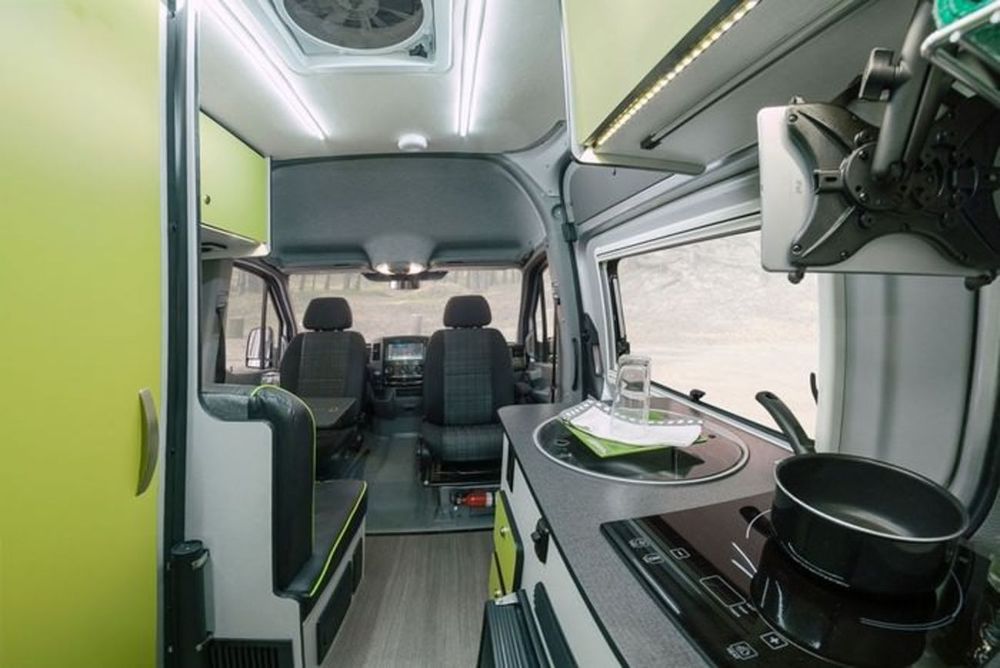 While we're on the outside of the revel we'll mention that they've added two large 200W solar panels on the roof which comes with every Revel that goes out their door. This should cater our gadget addiction nicely. Prepare yourselves, we're heading inside.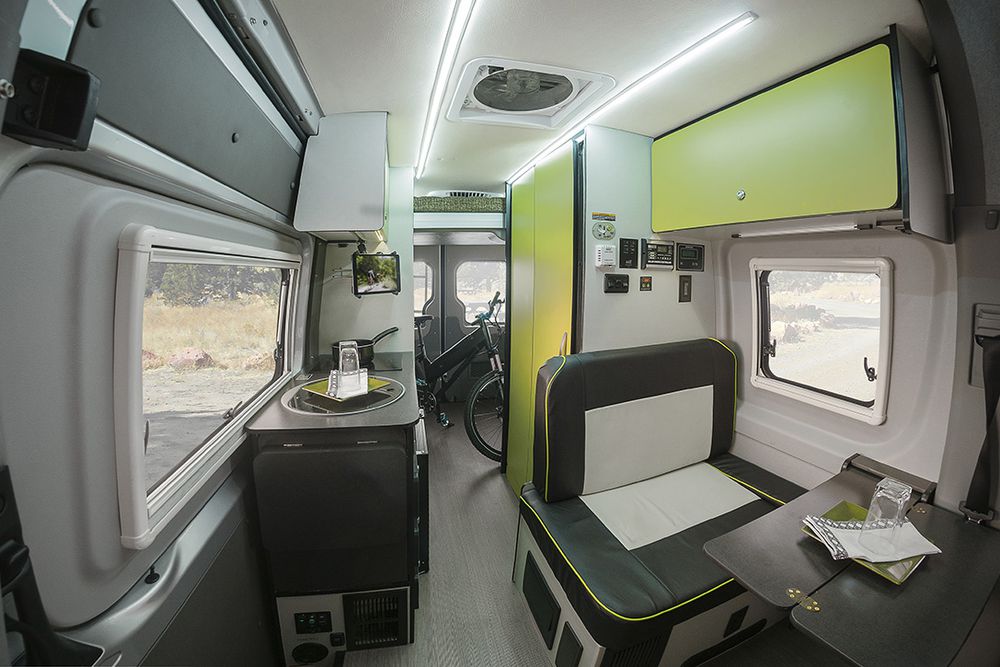 The interior is a gadget junkie's dream.
The Winnebago revel has all of the necessities needed for comfortable off-grid living, it features a full kitchen, air conditioning and a rear-mounted power-lift bed… wait… what? That's right, a freaking POWER-LIFT BED. This essentially pulls your bed to the roof allowing storage for large items such as bikes and surfboards. That feature alone shows that Winnebago are always on the forefront of innovation when it comes to listening to its target demographic!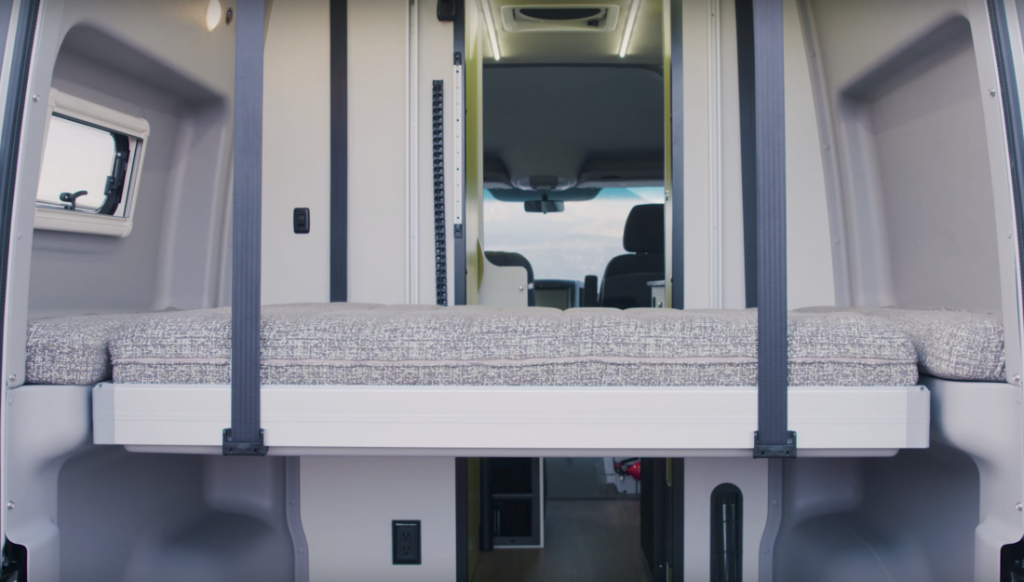 It also features a cooktop, water filtration system, countless amounts of storage that integrates with other areas. For example the shower/toilet area can be transformed into a closet with just a few simple steps and did we mention a power lift bed?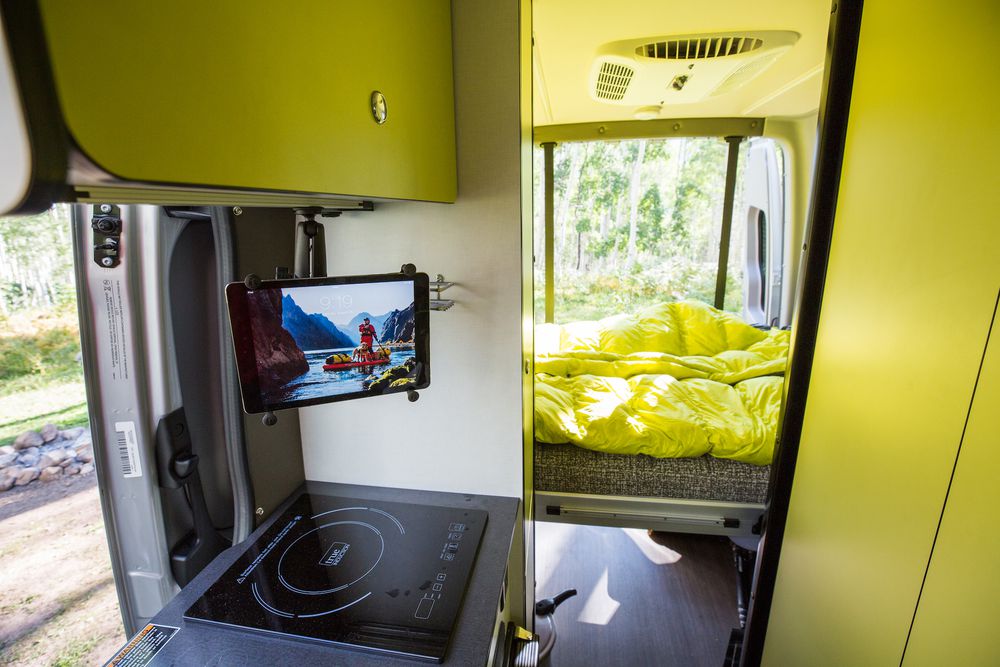 Well needed and well placed extras.
The driver seats can swivel around allowing room for more guests, there's a folding table between these seats and the dining area, this can actually be converted into a single bed too. For you tech junkies it has a 6″ touchscreen entertainment system in the main living area, rear-view campers for security, wireless key entry (which is a bit overkill but we'll take it) and even an electric awning on the side.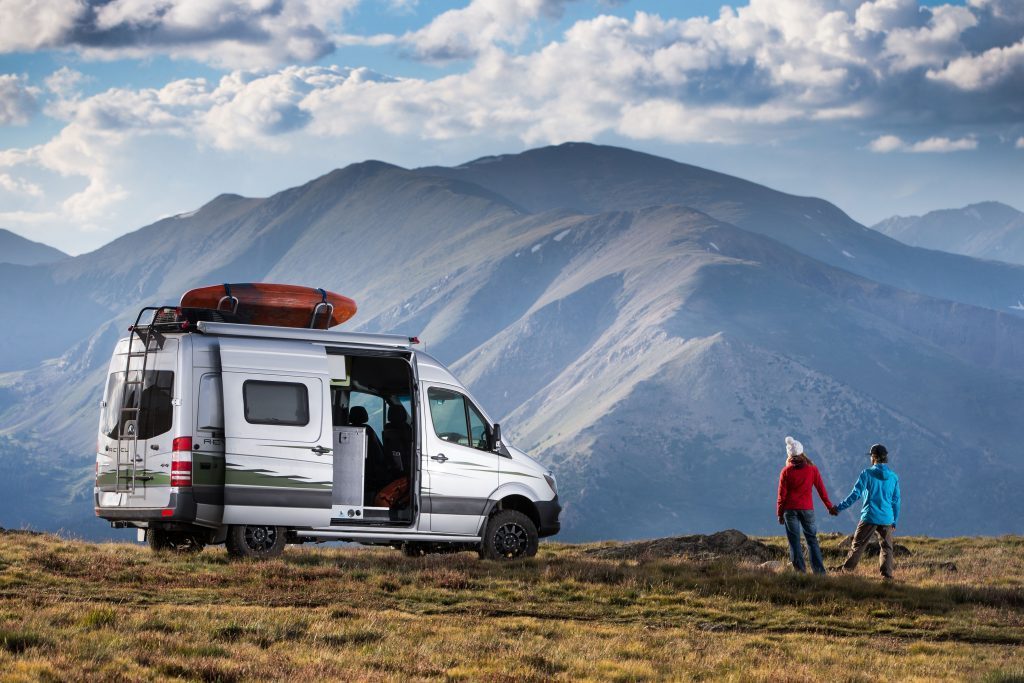 Yeah… That's the correct amount of zero's.
The price? You don't even want to know… Okay, it's £100,000 – *collapses in shock* – For our our readers over the pond that's a whopping $134,000 which is most certainly out of reach for us budget van lifers BUT without doubt Winnebago is a very prestigous and respectable brand so you know if anything goes wrong, or you need a service they'll help you out and treat you like a king while they do it… How about knock off a ZERO on that price tag Winnebago? Please?