Van Clan launched in April 2017 as a Facebook page with its pure aim of building a community of campervan lovers and travel addicts.  We want to show our fans all kinds of vans from across the globe, ranging from luxury VW buses to DIY projects that were found in forgotten forests! Van Clan has quickly taken off and gained tens of thousands of members within its first week, and now we are in the early stages of launching our website to give our fans even more content to feast on!
Our team has chased the mountains of New Zealand, cruised the Jurassic Coast of England, ventured through the brutal outback of Australia and we now we want to create the #1 hub for all things van travel to inspire you do the same.
Want to write for us or have a story you want to share? Get in touch, let's talk.
Founder – Brandon Saltalamacchia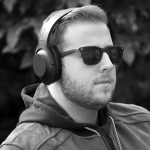 I created this community to do one thing, and one thing only. Entertain van enthusiasts. VW Bus lovers, van lifers, Spinter addicts you name it! I have always wanted a off-road camper and have always loved watching videos and reading posts about them. So I decided to create a place that does exactly that, but better. Now just a few months on from launch Van Clan has boomed into a community of over 200,000 fans and tens of thousands of monthly readers. Thank you dearly for coming here. Follow me on Twitter 👉 @iambrandonsalt
Writers – Seb and Rose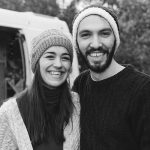 In April 2017 we bought a van and converted it into a home on wheels. Now we live off grid full time, and take our home with us wherever we go! After writing an article on the conversion process, we joined Van Clan as writers and have never looked back. Its's an amazing platform to share your experiences with other like minded adventurers. Whether you're a full time van lifer, camper or travel enthusiast, Van Clan is a space where you can tell your story in your own way. Follow us on instagram @vincentvanlife.
Online Marketing – Brett Saltalamacchia
Brett at Search3 oversees our online marketing efforts and takes charge in ensuring that the site's digital performance is the best it can be. He works closely with Brandon to ensure that Van Clan is at the forefront of search, he plays a key part in ensuring that we reach out to as many van lifers as possible. He helps advise strategy and provides us with recommendations on next steps. If you'd like to know more about him you can do so by clicking here: 
Brett Saltalamacchia.