Welcome to the future of vanlife!
Everyone knows that VW are the kings of the camper world take their California XXL for example. Their brand is classic and iconic, you don't need to be a van fan to recognise that they are truly beautiful machines. But now the vanlife pioneers have announced an 'out of this world' new revamp of their legendary camper; purists might want to look away now.
Augmented reality display, removable driver control tablet, super sleek LED lights; this is the modern day nomad's dream camper. It's like a nintendo switch on wheels; what's not to love!
The VW I.D Buzz looks very futuristic, yet with its two tone pastel paint job and compulsory surf board mount, it still makes you feel like you're a kid in a candy store when a picture flashes up on your screen.
Built on VW's MEB modular EV platform, the autonomous concept takes many design cues from the Type 2 Microbus of the 1950's.  It's all-wheel drive, (and here's the crazy bit) there's an electric motor on each axle! Finally a camper that runs on clean energy.
Technology is VW's new 'Buzz' word
"The wheel at each corner design allows the VW I.D. Buzz to offer a flexible eight-seat cabin, with a lounge-style layout, multi-adjustable rear chairs and a driver's seat that swivels 180 degrees. This happens automatically when the autonomous I.D. Pilot mode is selected, retracting the single-piece capacitive touch steering wheel while the car takes full control of the driving."
The doors even open by sliding your hand over a sensor field like some kind of camping conjurer. But behind all of the tricks and clever technology, you can still feel the history of the iconic microbus fimrly implanted into this car's core, and that's what makes it so amazing.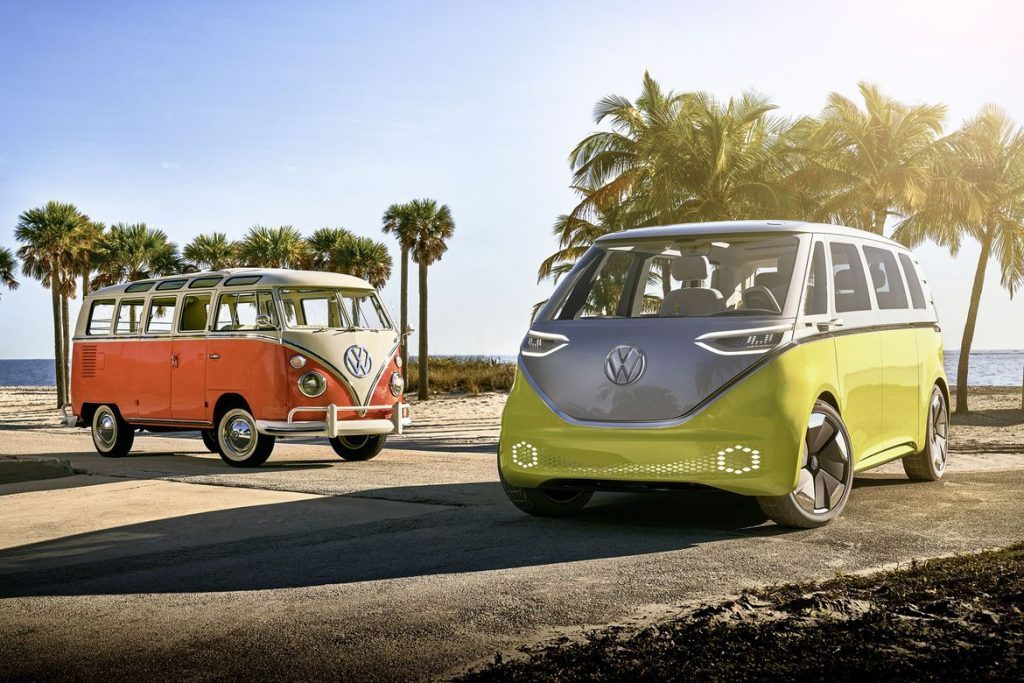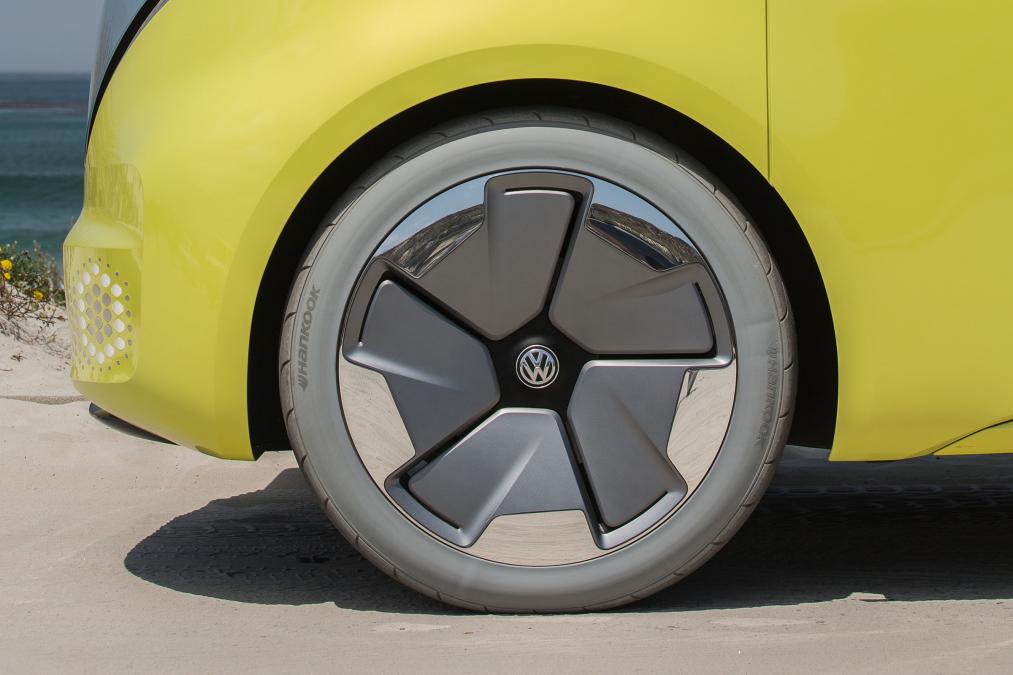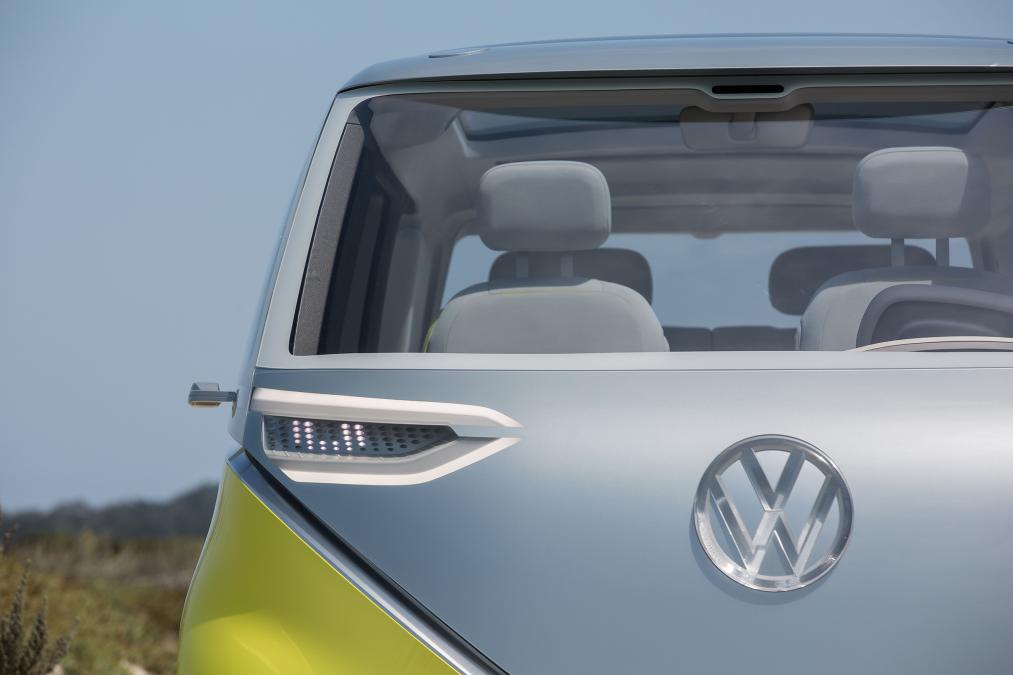 Personally, we think the VW I.D Buzz is one step beyond awesome, and we're counting down the days until we can get our hands on one. Love it or loathe it? Join us on Facebook and tell us why.