This off road RV from Hunter RMV is a serious expedition vehicle that's built for the rich and the adventurous. It's a military grade over landing beast that can tackle the mountains, the snow, the sand and even small rivers.
It was built for five people to live in comfortably through all seasons and weather conditions, and it can drive up to 800 miles on one tank!
What kind of off road RV is this thing?
Hunter RMV's off road RV was originally a Steward & Stevenson M107B 4X4 which was previously used as soldier and cargo transports for the army, but as you can tell it has had a wide number of modifications that will truly make living off the grid something special.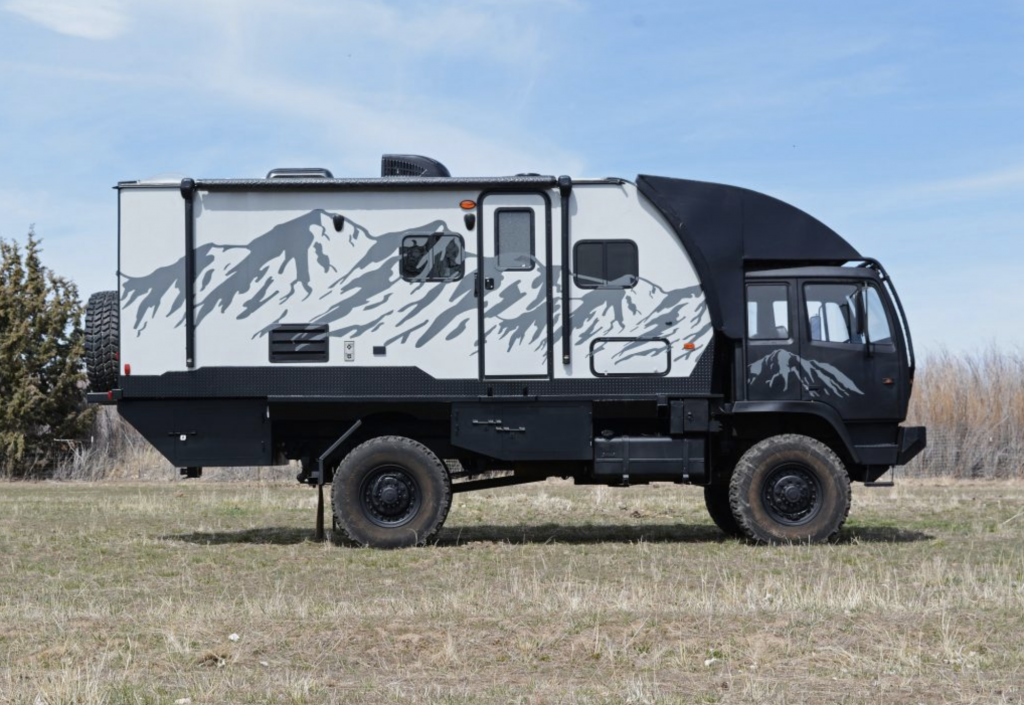 It's powered by a 6-cylinder, 6.6L Caterpillar diesel engine that's turbocharged and after cooled to conquer those tough and long road trips. On the exterior it has rugged off road tyres, three front LED bars, solar panels, tow bar, a tonne of windows and an awesome decal of mountains on the side to show other travellers you're no rookie digital nomad.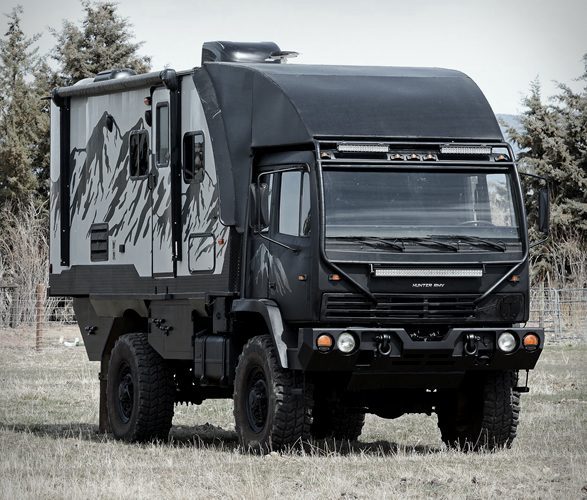 Now moving onto the interior, this is where things get real serious. One of the main attributes of this off road RV is the remote controlled side extensions that expand the camper into a large expedition vehicle allowing even more comfortable off grid living.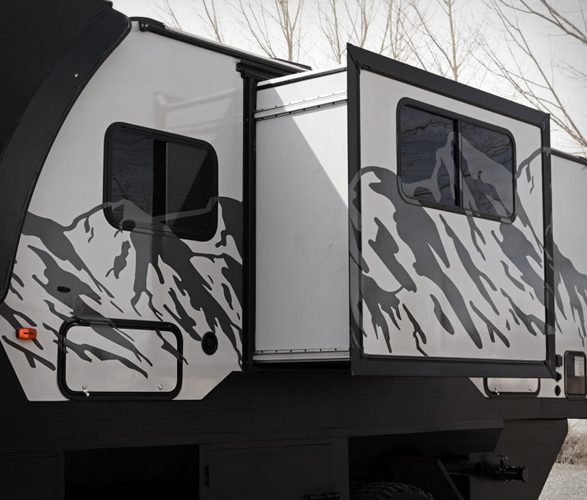 Inside this off road RV you have all of the van life essentials needed to successfully live off the grid whenever you feel like it. for example it has a queen sized bed, two bunk beds, a large remote controlled awning to create that back garden feels, a fridge and, you won't believe it a washer/dryer… Yup, it has everything, including the kitchen sink!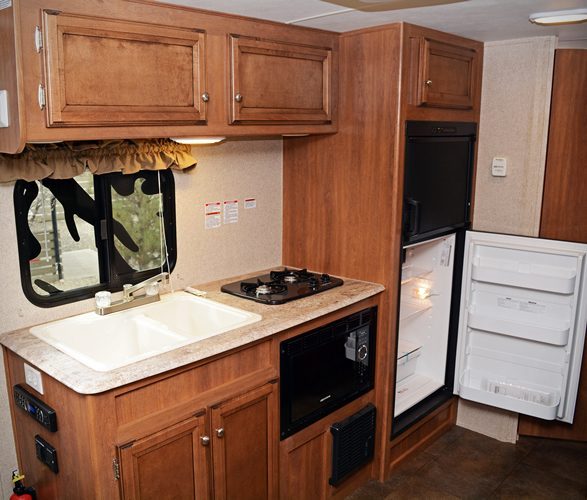 The Predator 6.6 (yes that's what they call this off grid RV) is a stunning expedition vehicle that can tackle any environment, any distance and any season. It's so big it needs a ladder to get into and they don't publicly reveal the price tag as each one is custom made to the customers requirements. It's huge, one of the biggest we've seen and fit enough to feature in an update of our best camper vans article, but one thing we have noticed is that the interior doesn't seem to match its 'modern' exterior design.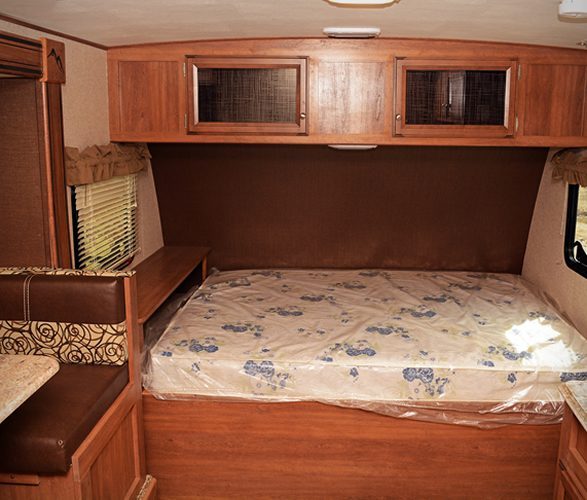 We would also like to see more additions to the roof, perhaps a custom rack, maybe even a viewing platform, crazy I know but here me out, imagine a outdoor sitting area with bean bags, and comfortable seats so that you can just park up, crack open a beer and overlook stunning scenery while chilling out on one serious truck camper.
Looking for the best van life gear around, check out our product reviews here: