Welcome to Van Life Australia, where the sun always shines and you're never far from amazing golden beaches. Unlike UK Van Life, there's plenty of chances to open up your van doors and catch some waves or sunbathe on the beach after a long day. In fact if there's one Instagram search that gets people motivated to live the van life it's Van Life Australia – sun, sea, surf and super awesome vans. What's not to love!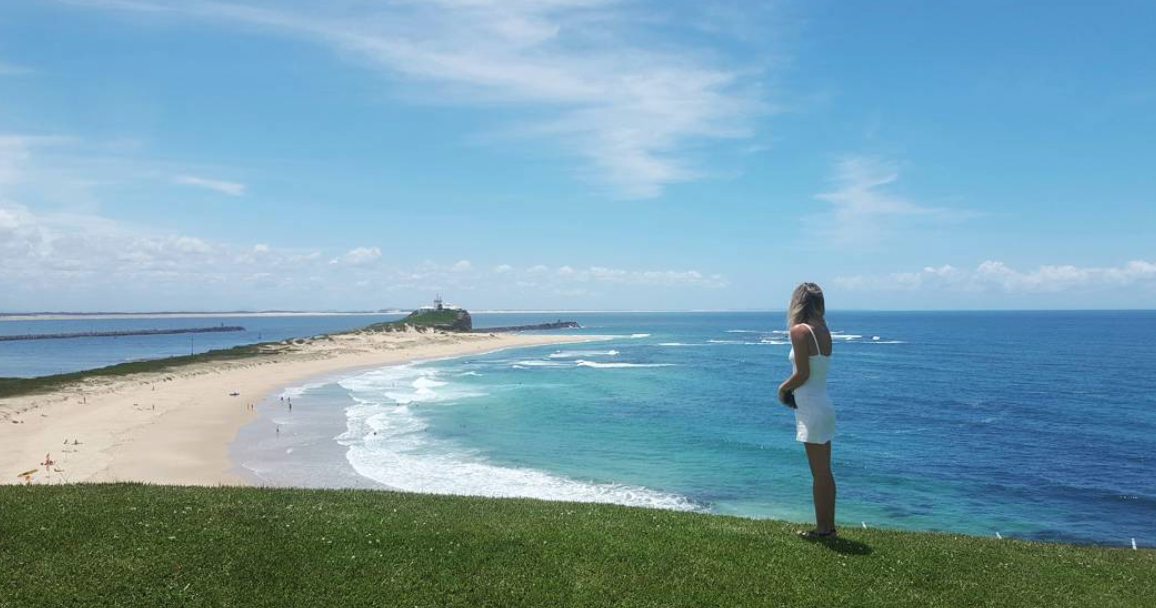 Our next vandweller that you're about to meet as part of our Van Life Global series is @beachsidebelle. Belle is a solo female traveller who's making her way around Australia one beach at a time. Her story is an inspiring one, and one that could teach us all a few things about living off the grid. Take it away Belle!
Van Life Australia – A Travellers Guide To Living The Van Life
Hi Belle, tell us a little bit about yourself and your van.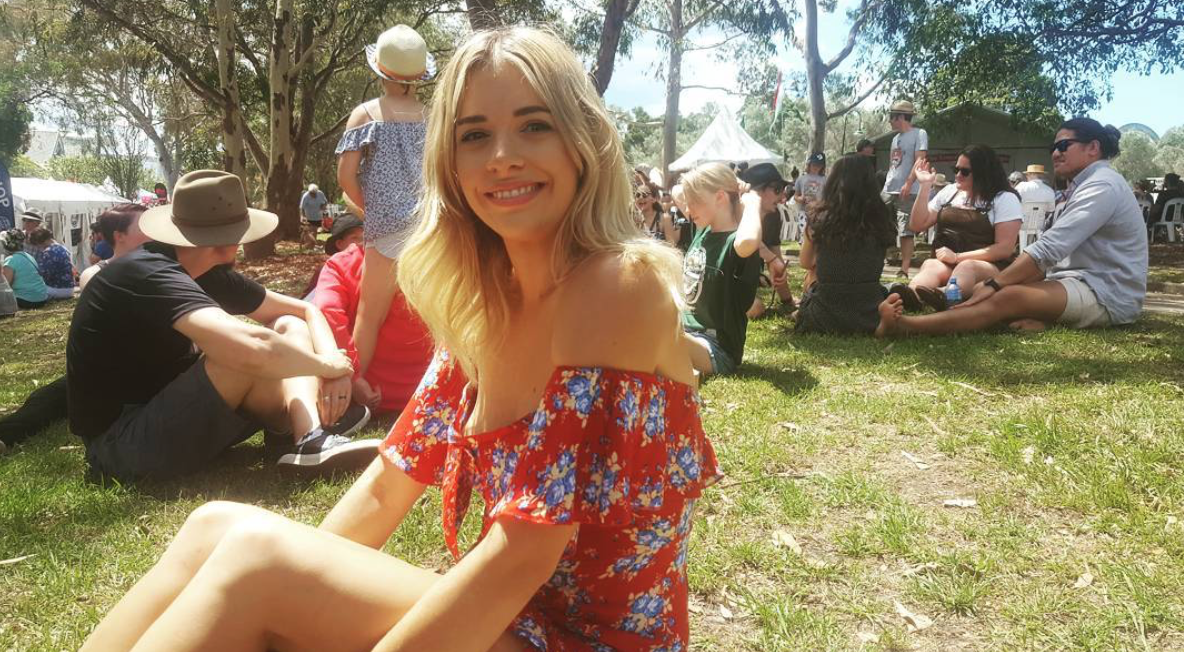 My name is Belle. I grew up in the big city of Sydney and worked two jobs all of my adult life. I was brought up in the restaurant industry which was extremely high demanding and introduced money to me at a very young age. I worked every Saturday night since the age of 12, then finished high school and got a full time job in admin while managing the restaurant part time. I basically worked 80 hours a week for ten years. I think this taught me how to be exceptionally organised as I eventually made it as an Executive Assistant and Event Manager during the day while managing a staff of 15 in a double booked 70 seat restaurant but with this came a lack of personal time and silence.
Great to make so much money but this didn't teach me how best to use it. I saved and saved but spent a small fortune trying to fulfill what I thought made me happy. I don't drink but the amount I'd spend on clothes and expensive 'things', after so many years, made me feel very shallow.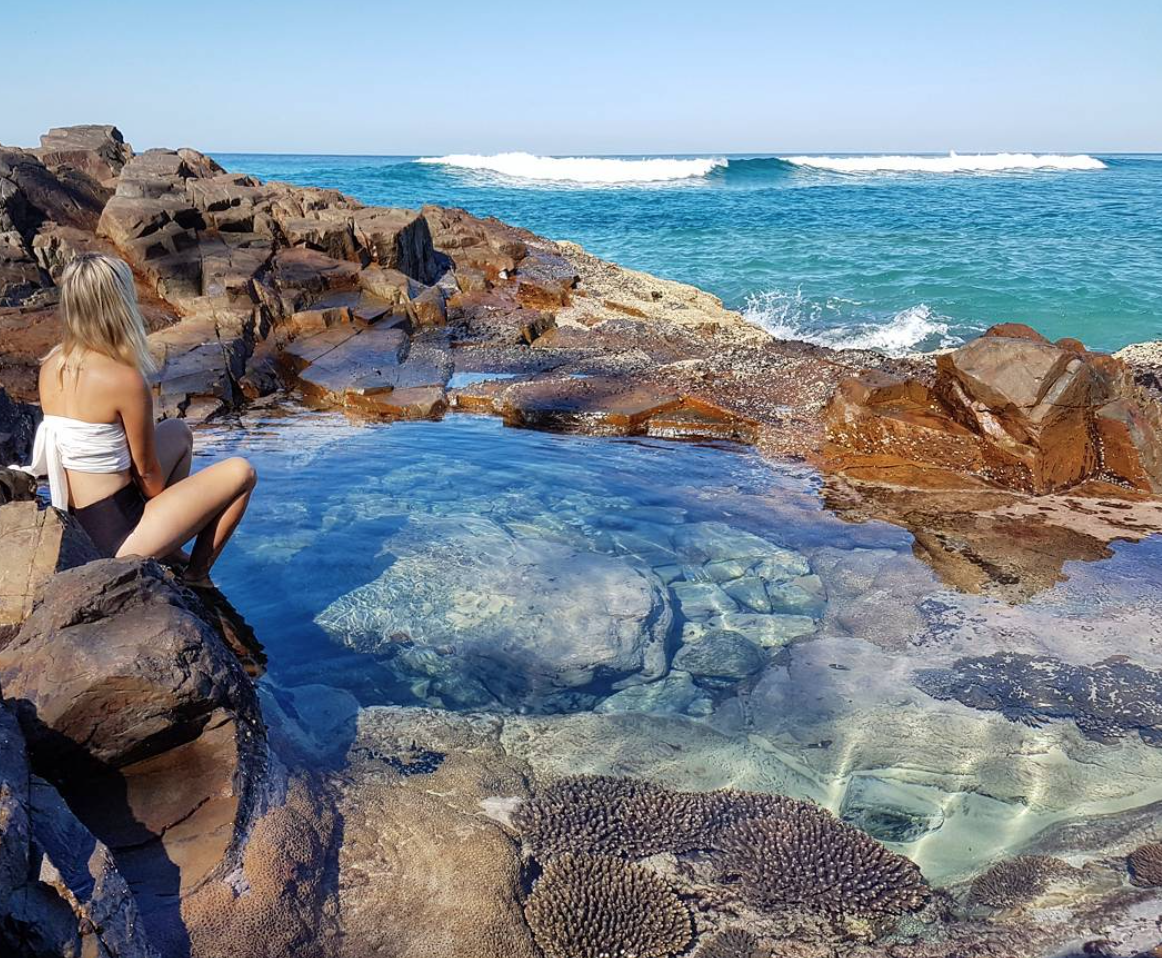 After the breakdown of a very important relationship I had a ticket booked to Canada, including a visa, only to cancel all plans. This was because one day I went to a random market on the side of the road in the beaches, where I lived. In the back corner of the market I met a guy sitting in front of his VW buggie trying to sell books about his journey of roadtrip around Australia. I spent an hour talking to him and gained so many insights i went home feeling excited and scared at the same time.
The next week I used the money I had saved for my home loan and bought a van. Her name is Shelly, and she is a 2005 Toyota Hiace Commuter, Petrol. No idea what I was doing, I started youtubing and asking friends to help convert this thing. Everyone thought I was crazy, I am quite impulsive, and my parents struggled to get behind it. I started to strip the car and throw every spare minute between the two jobs building and learning. I often would work till 2am and our local hardware store – bunnings – ended up knowing me by my first name.
I basically built it, bid a very difficult farewell to everyone as I had a huge support system and drove off. I thought I was going to learn what life was about, a much simpler life.
"I've met many wanting to get a photo of themselves in the van but say 'no way would I want to do it'"
What made you want to be part of Van Life Australia and how are you finding it so far. 
"I fractured my finger, drilled into my knee…now I absolutely love to build"
What's Van Life Australia like? Is there a big community and do you find parking up in places difficult?
Australia is wonderful to travel in a van with. I'll be honest, I've only paid for a place to stay once. I've saved so much money this way but I feel if you respect the local towns, stay quiet, keep very clean and don't overstay then it's quite easy. Some locations were impossible to stay for free like Byron Bay and Rainbow Beach but I learnt that's because many people go there and make a mess and they've ruined it for everyone else. I made friends with a lot of the local council and policemen who would knock but just wanted to make sure that I was safe.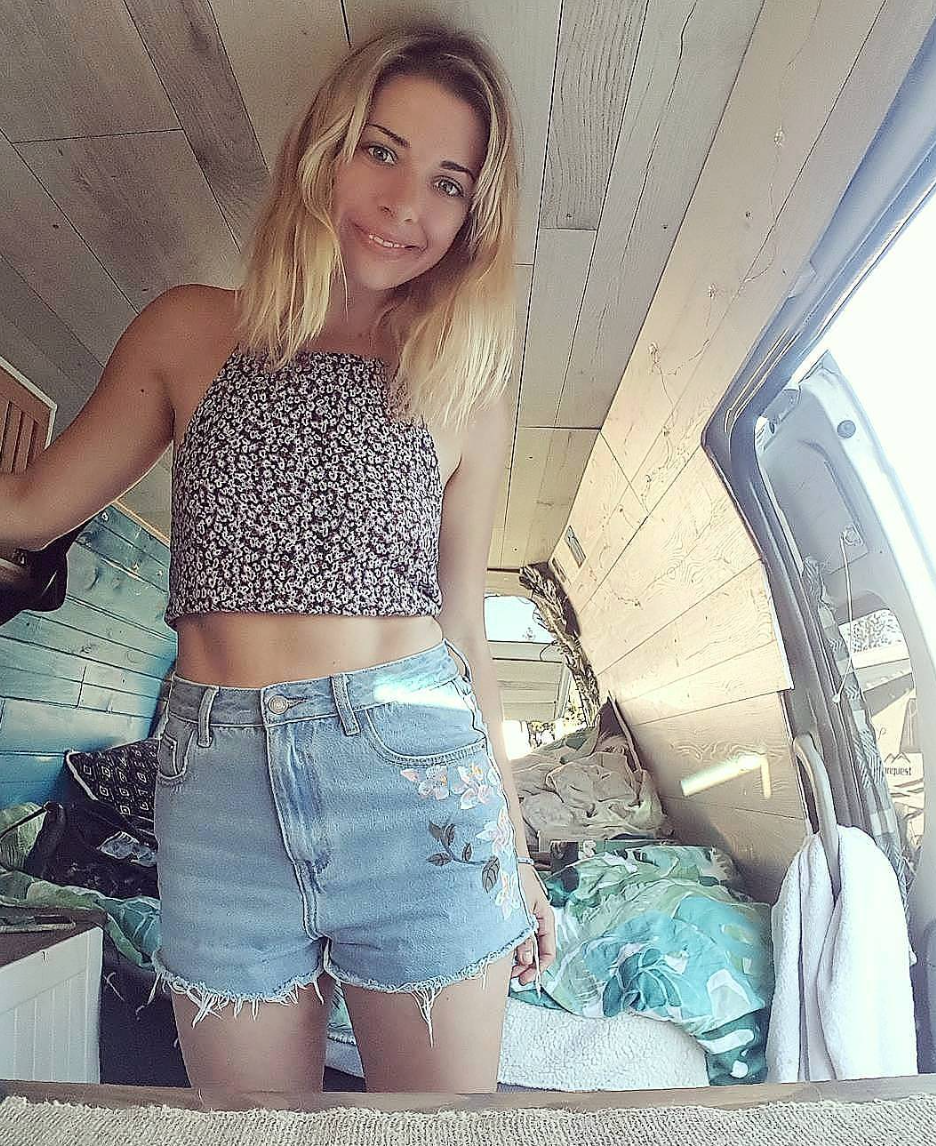 A lot of other people I found in vans were very easy going. Apparently my van, which fits a queen sized bed and had quite a lot of storage and perks, was much more spacious given that I was alone. I met groups of 6 living in tiny single bed vans travelling for 3 months plus who were happy with the arrangement.
Don't get out of your car on the highway. Plan where you are going the day before. For solo travellers experiencing Van Life Australia, safety first!
Personally living expenses minus petrol can be cheap as anything. I travelled with a fair few who spent a fortune on food and not being resourceful. I had porridge and fruit for breakfast, salad with tuna or a sandwich with avocado and left overs, and then soup or vegetables and pumpkin for dinner. I eat for two as well.. I eat a lot. I spent roughly $7 a day. With that many farmers markets and fruit and vegetable stalls you can buy 10 x as much and pay nothing more if you're clever. My van is heavy and uses up petrol quite quickly. It costs more than others but it's not awful on a global scale.
I'll be honest, it was hard to start. I was still checking in with people at work and taking calls because I was struggling to let go. All of a sudden I had absolutely nothing to do. People often say "Oh, I'd love to not work! I'd love to have free time" which I understand, but when you're used to working every single day it made me feel very lazy as I have a strong work ethic. At times I didn't feel fulfilled because I felt guilty leaving all the work behind and the transition made me realize I needed to adapt- fast – and make this worth it.
The way I traveled was never drive at night and I would decide that afternoon where I would go the next day. Would I stay another day because I liked it? Or was there not much to see and I'd use the amazing app Wikicamps and google maps to see what was next. I would get suggestions from other travelers but wouldn't often go to these places without finding my own reasons as it was more organic just going coast to coast. I stumbled across so many places this way that many hadn't heard of and I was quite proud of those moments!
"A man I didn't know did come into my van and attacked me. It changed everything."
The nice place I have ever seen was Cape Hillsborough. I found this place by accident, and I can't understand how. I couldn't find a place to sleep and just kept driving down this road. The day was growing dark and I was getting a little concerned but I ended up on the edge of where I could go and parked up and fell asleep. When I woke up I got out and saw kangaroos..my first. I was so shocked I spent the day doing yoga in a park while they jumped around me and slept. I found some locals who said walk through there tomorrow at sunrise for the real surprise. When I woke up at 5am the next morning I walked out with my black coffee and walked onto the biggest stretch of beach and mountains I have ever seen, like something out of Jurassic Park. And again? Kangaroos. So I had sunrise with kangaroos and my coffee by the beach and I remember thinking, this is what it's about.
The simple answer is yes. I traveled alone and was a city girl who enjoyed fashion, hair and make up. This simply isn't an option for a girl by herself in a van and is the rough truth. This is the part where I say that I rushed the project of the Van Life Australia trip and didn't think about my preparations. I was naive but also, no one can prepare you for it. The more remote I got I noticed the first question from many men was 'Are you alone'. This started to worry me a lot and would make many overstay their welcome if they came across my van.
My lessons from the van? They hit me over a year after I started. They won't hit you straight away because there are so many elements to it, from the build to your goodbyes, to your transition to your emotions being on the road. It's not always good, it can't be, but I say that you should throw yourself onto your own mapped pattern. Feel like sleeping all day and reading? Do that. Feel like spending the day fixing the van and rebuilding? Do it. Feel like someone is offering you good advice and an experience?
Take the risk – go (e.g. I met an old man called RJ in Airlie Beach who told me the ranger would charge me where I was. He offered me to stay at his place by the beach with his wife, I was there for 9 days and they took me fishing on their boat, we went island hopping and they even fed me. I would cook the fish that we caught for them and spend nights talking by the fire to their older friends and I've never felt so enriched by other peoples life stories. All because he offered me a safe piece of land without asking a thing. I still talk to them and will be going back to visit them at the end of the year.
Achieved solo simplicity.