The Best Stocking Stuffers For Vanlifers Under $25
If you know a vanlifer, chances are you're not too sure what to get them for the holidays. We've gathered some of the best vanlife stocking stuffers and the best part is, they're all under $25!
Living in a van typically means that you have less space and tend to lean towards the minimalist way of living. Personally, whenever family or friends ask what I want for Christmas, I never quite know how to say.
"Please get me something that I will actually use and won't take up 10% of my already limited space!!"
It's important that everything inside of a van gets used efficiently, not filled with useless things that will instead collect dust. So, before you start buying every camping-related item for the vanlifer in your life, first take a second to see if they actually need anything at all? Or, would you just be buying for the sake of buying? If that's the case, maybe rethink gifting and instead write them a nice note, go out for dinner with them, or make plans to see each other!
If you've got a little larger budget, we also have another vanlife gift guide
Get your Jackery Solar Generator HERE
So, without further ado, here are our best vanlife stocking stuffers.
When you're living on the road, having soaps and household cleaners that are earth-friendly is very important! Personally, we love Dr.Bronners as it cleans up well but then in the same breath can be dumped outside when needed. Keep in mind, when dumping any type of greywater, it should be at least 100ft from the nearest water source.
2. Gas Gift Card
This one is pretty self-explanatory. Who couldn't use a little bit of extra help when it comes to filling their tank? Espically with the way gas prices have been rising lately. Why not fill your loved ones' tank and send them on their way for a nice adventure!
Nowadays, vanlifer and their cousin also have a custom Instagram handle to go with their lifestyle. Just kidding…well mostly! However, if you know someone who does, why not get them a custom mug to add to their home. I definelty recommend sticking to enamel mugs if you do choose to go this route. They can be banged around a bit and are perfect for camping. Etsy also has some great options for this!
Making the most of space is everything in a van. The same goes for inside your tiny van kitchen. We have a collapsible dishrack and love the way it folds up when not in use. There are also a lot of clever collapsible containers, funnels, coffee pours, and basically anything else you could dream up. Not only are these items collapsible but they're also made from silicone which doesn't chip or break like the other options!
These are super useful in tiny spaces. Packing cubes make organization a breeze and you'd be surprised at the number of clothes that can fit into a tiny cube! I recommend getting clear packing cubes as it makes it much easier to see what's inside each cube.
Living in a van means that your space gets messy, fast! I can't tell you how many times a day I vacuum and sweep and yet still, sand and dirt is everywhere. Having a tiny dustpan and broom that tucks away is a no-brainer. Sure, the dollar store has some good options but if I'm being honest, they break so often it's just worth it to invest in a semi-well-made one.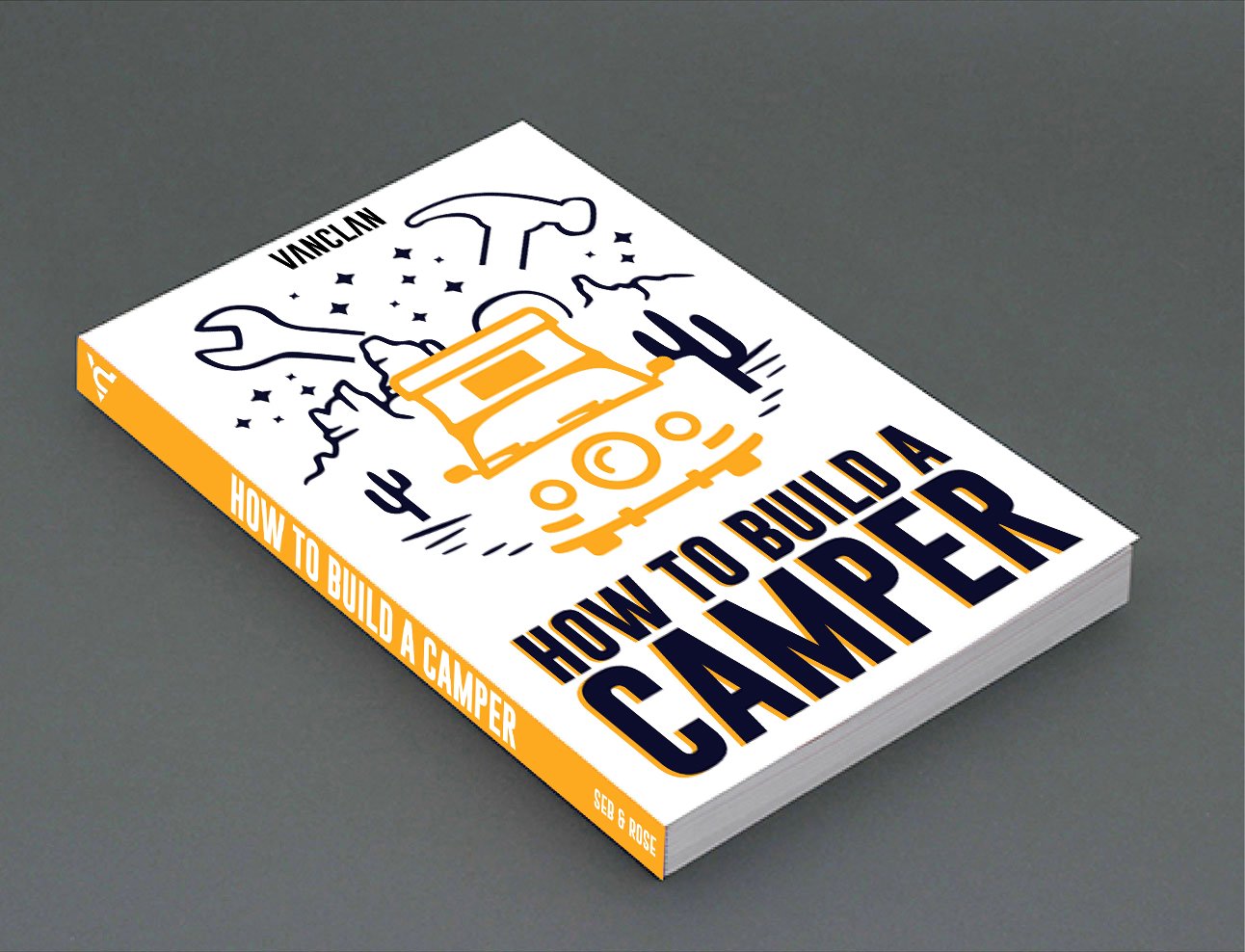 If you have someone in your life who is currently converting a van or plans to, we recommend our e-book! There are over 170 pages that take you step-by-step through the build process. It even has equipment lists, electrical help and much more! Plus, it's on sale currently so snag it while you can!
If you've read this far, you probably catch the theme of items that can store away easily. Us vanlifers love items that take up minimal space but still function properly. This foldable laundry bin is perfect for going to and from the laundromat. And, when you're done, it tucks away neatly behind the driver's seat or in your storage space.
A good pair of hiking socks are invaluable. Even if they don't get used that frequently, they come in handy on those long adventure days. We like Darn Tough Hiking Socks however, there are so many different brands to pick from.
Ask any vanlifer and they'll tell you that having a hot water bottle proves useful all the time. In a cool climate but don't want to turn on the heater? Throw it under the covers in hop into bed! Dealing with some cramps? You've got the helpful solution! It's not something that anyone realizes they need until they have it in their life.
Trust me when I say that baby wipes in a van are essential. They don't take up much space, don't require any water and get used more often than you'd realize. Get these for the vanlifer you're shopping for and we promise their eyes will light up with an odd sense of joy!
It is worth it to mention that yes, they aren't the most eco-friendly option. However, sometimes in a pinch, they are worth it!
12. Camping/Overnight Parking App
Lastly, these vanlife stocking stuffers are for all the parents that want to make sure their kid is sleeping in a safe place. Why not buy them an app? There are plenty of free apps out there but sometimes the paid apps have a couple of overnight spots on them that the others just don't have. We recommend the All Stays app from personal experience but we know there are many other choices out there as well. You can also check out our article that shares 5 apps that every vanlifer needs.
If you're more of a visual learner, we've also recorded a Vanlife Stocking Stuffers under $25 for you to check out!!