Renault Trafic may not be the name you first think of when somebody says "camper van", but the latest pimped van by a German conversion company called Kompanja, may change your mind. The van life movement is forever growing, and so are adventurers budgets, they want luxury details, leather seats and… a outdoor projector?
One of the surprising perks about this Renault Trafic is that it can transform from a six man people carrier, to a empty cargo van for stocking up on your van life essentials or (our favourite) a four-berth camper van, in the space of minutes!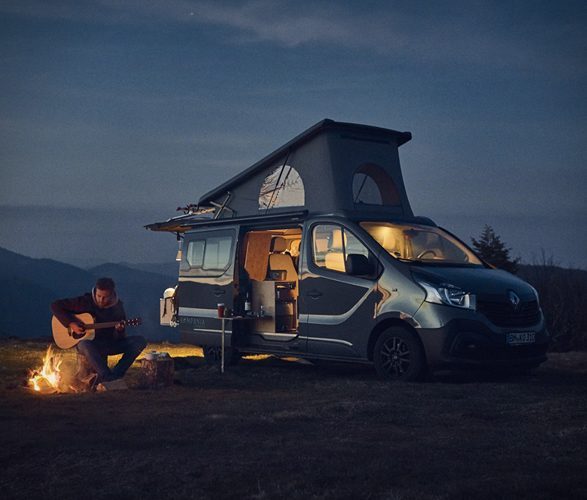 There's a good reason the Renault Trafic is used by these guys, and it's not only because it looks stunning in grey, it's because the starting price already has great add-ons like a 125BHP diesel engine, rear parking aid and two sliding windows at the back allowing you to see all of the incredible views when parked up.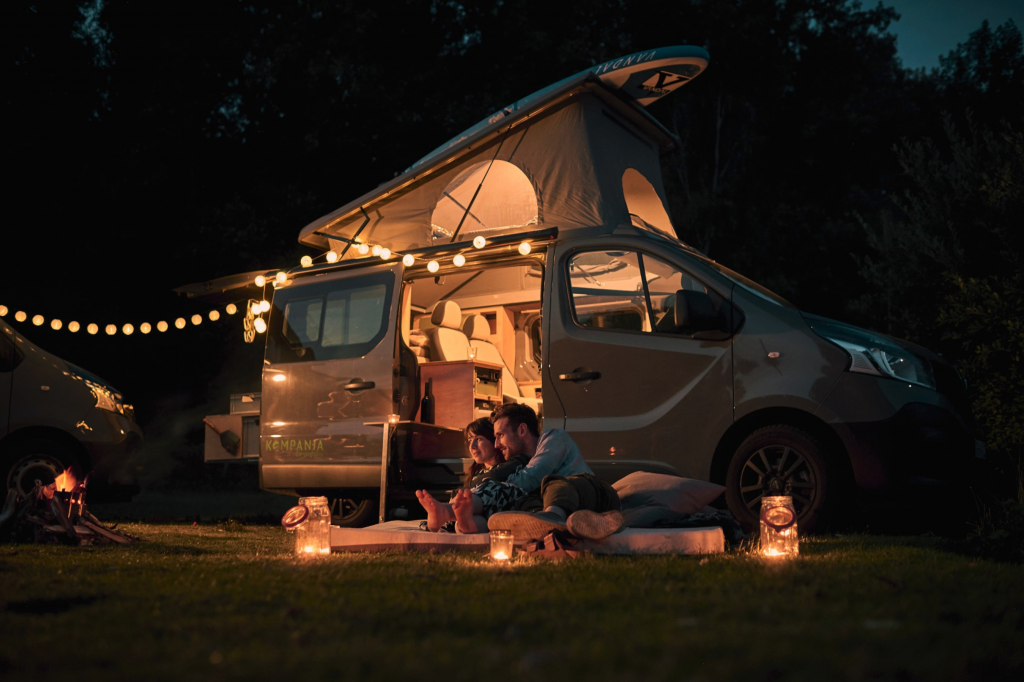 The Renault Trafic is naturally a very boxy van, and with this brings tonnes of space for storage, and extra space for conversion companies to play with. For example, the pop up camper roof is 20cm wider than your classic VW Camper, which for some could say is a large selling point, especially if you normally sleep two up top.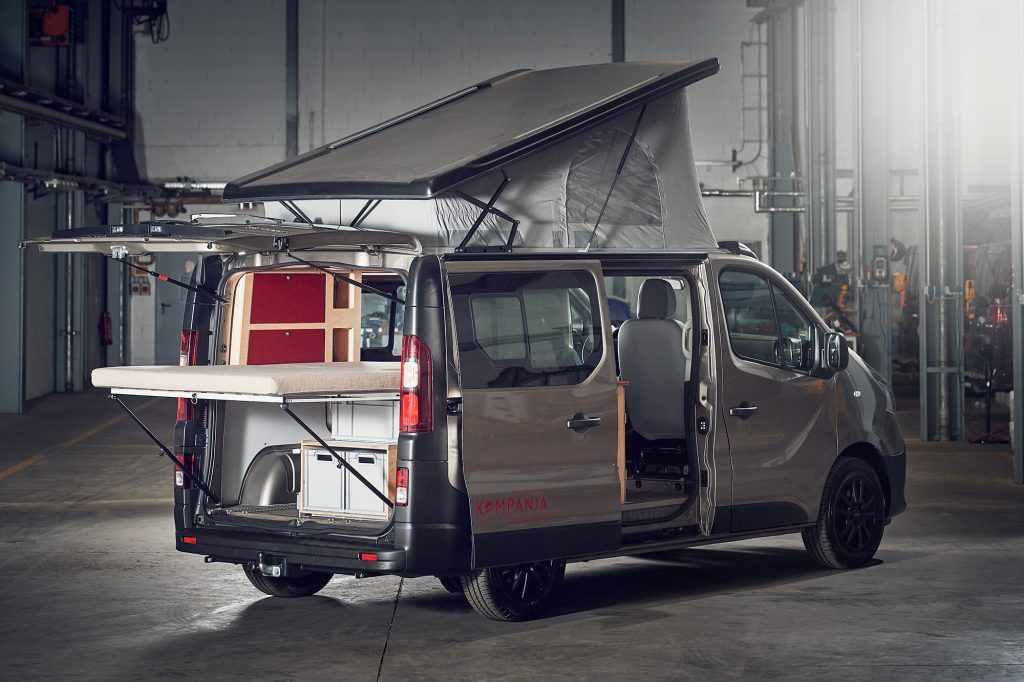 So let's take a look at the exterior. We instantly fell in love with the grey and black stealth camper look, even the small extras are sticking to the colour scheme. We've already mentioned the sliding windows, but it also features a pop top, an awning (that's also black), a freaking outdoor projector for outdoor movie nights, and an extendable storage system at the back which allows you to get to your stuff more efficiently.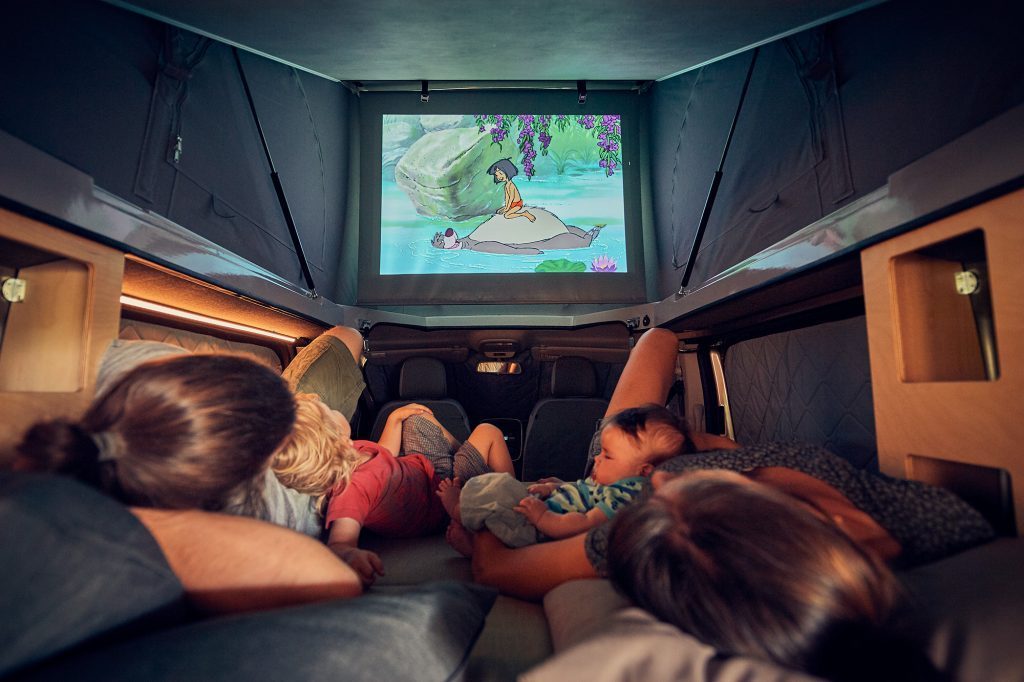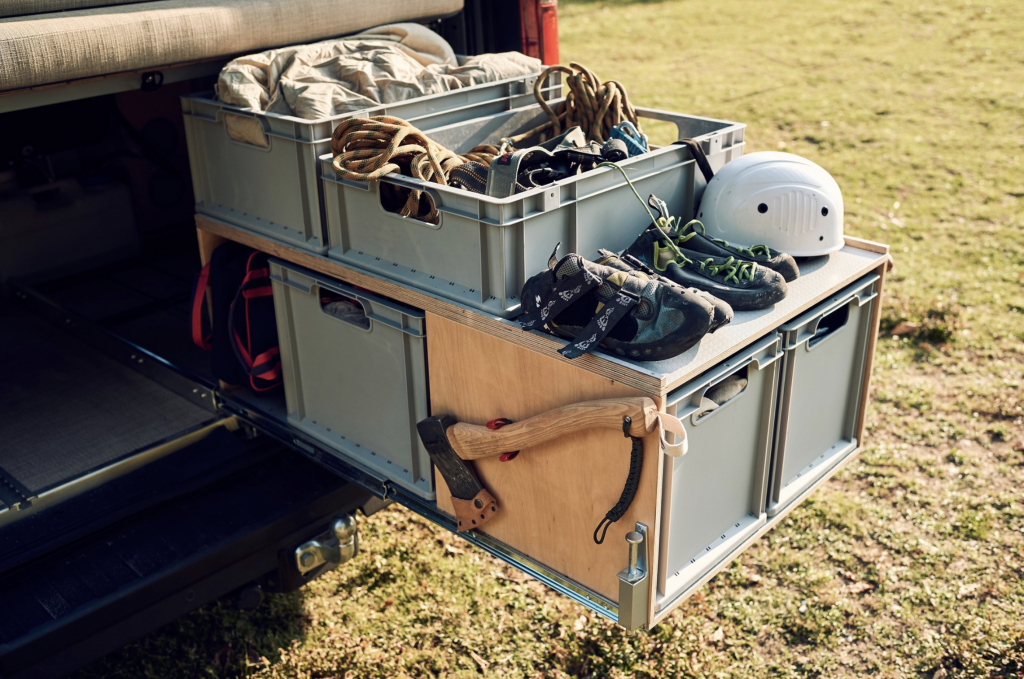 Now let's take a peak at the interior. One of the biggest selling points about this Renault Trafic is that it's completely customisable. One day you can be using it as a camper, the next a complete panel van, ready to transport things for work. It's incredibly crafted, but our favourite 'mode' has to be the camper setup. Each section has slide-outs which provide even more space for your
top cooking accessories
.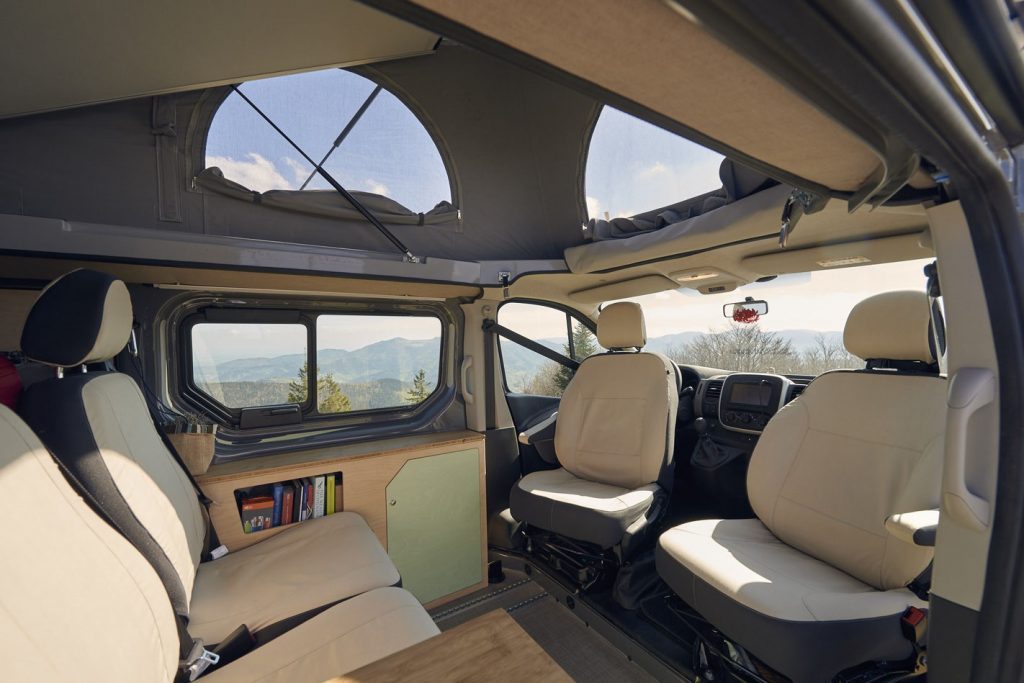 Everything just fits, and everything can extend, fold, transform into something useful, and then be stored away efficiently when not in use. Take the Renault Trafic's kitchen for example, it's in the door. Why? Because who wants to cook inside? Since you can't choose the weather it's good to have a choice whether or not you cook in or out. And again, the kitchen slides out from the cabinet increasing cooking surface and it reveals the stove. Plus, when you're cooking outside, the awning will protect you from the elements!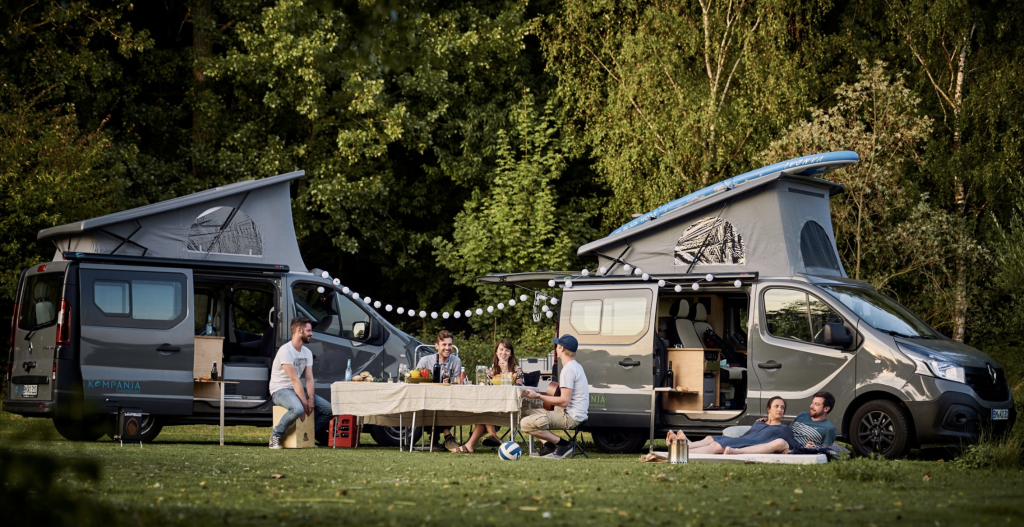 In the same cooking area you also have a 35L refrigerator, allowing direct access to those cold beers when you're outside and you have your water there too, allowing you to clean your dishes, your surf board or even your travel pet!
Overall Kompanja have done a cracking job, and we've never seen a Renault Trafic look so good. They've truly made this vehicle flexible for an every day person to use,  be it using it for transporting large items to camping out with your friends for the working. It's impressive and we want one.
For more content on all things camper van, check out these articles: