When building a tiny home, making the most of the space available is always a top priority. Living in a van can be a bit of a squeeze, especially if you plan on being a full-time van lifer.
However, there are loads of ways to maximise your living space within your camper conversion from foldaway furniture to clever storage solutions. But one of the best ways vandwellers can create a larger tiny house is by adding an awning onto their monster camper or adventure bus.
Campervan conversions that include an awning almost double the living space compared to those without, making living the van life even more comfortable and enjoyable. We like to take the hard work out of searching here at VanClan, so we've made a list of the Best Camper Van Awnings On The Market!
This extra space won't go unnoticed; whether you're travelling in a van full time or are the ultimate weekend warrior, it's nice to be able to spread out a little. An awning can also provide some much needed shade or shelter from the elements, making off grid living that little bit easier.
The Best Camper Van Awning in 2020
So, if you think adding an awning to your camper is one of the best van life ideas out there by adding a spot of luxury to your experience — read on to discover the best camper van awnings on the market.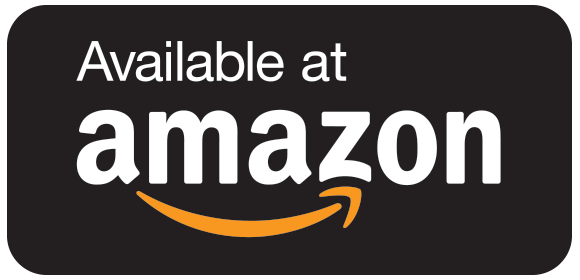 PROS
CONS
Easy to mount onto your
van
Expensive option
Can be installed onto a
roof rack


Wind Resistant


One-person set up


First on our list of the best camper van awnings is the Thule Hideaway Awning. Thule, who also produce roof racks and shock-proof luggage, are at the top of the awning game, and the Hideaway Awning is one of the Best Camper Van Awnings out there.
We love this product due to its sleek and stylish design; this isn't an awning that is going to make your van look tacky, but it will enhance the aesthetics of your vehicle and turn it into an off grid adventure beauty. Everything needed to set the awning up is stored within the mount itself and easily affixes onto wither the side of your camper or its roof rack.
There is no need to pack extra tent poles in your van, leaving more storage space within your vehicle for the important van life essentials. 
To set up the Thule awning, simply turn the telescopic hand crank to release the awning, then flip down the integrated support legs and fully extend the awning. It doesn't get much easier than that! The elbow support system that stabilises the tarp means that you won't need to bother with extra poles and ensures the awning is safe to use in the wind. It's waterproof and provides shade form the sun, meaning it is perfect to use in all weather conditions.
On the down side, The Thule Hideaway Awning is a little costly with prices starting at $850. This is substantially more than other awnings included on our Best Camper Van Awnings list. However, this is a product that should last as long as your campervan, so there will be no need to replace it further down the line.
| | |
| --- | --- |
| PROS | CONS |
| Provides shade on three sides | Expensive option |
| Self supporting | Standard size only up to 3m |
| Easy to set up | |
The BunduAwn wrap around awning from the mighty BunduTec is a cool bit of kit that can provide shelter from the elements on not one, not two, but three sides of your vehicle – front, back and one side of your choosing.
This means that there is plenty of space to comfortably seat the whole family in cool shade. The awning is made from canvas with aluminium supports, meaning it is wind proof and sturdy in all weathers.
The canvas awning of the Bundutec wrap around is finished with a reflective coating that directs sunlight and heat away from the awning, keeping you cool in even the warmest of climates. It's water resistant and sloped, meaning any rain will simply roll off the awning without creating large pools of water on the canvas. 
The Bundutec awning is one of the easiest awnings to set up on our Best Camper Van awnings list and can be ready for use in a matter of minutes. Simply unzip the casing and unroll the awning, then just walk to each corner of your vehicle and fasten to the opposite side. The BunduAwn is self supporting, meaning it doesn't need any legs or pole to hold it up and is completely free standing.
This is a high tech bit of kit and does come in at a rather high price. The BunduAwn's cheapest model will set you back £1080 and is 2.45m long. The next size at 2.95m is £1225. If you need an awning any bigger than this, which you probably will unless you have a Land Rover or small truck camper, then custom size prices start at £1375.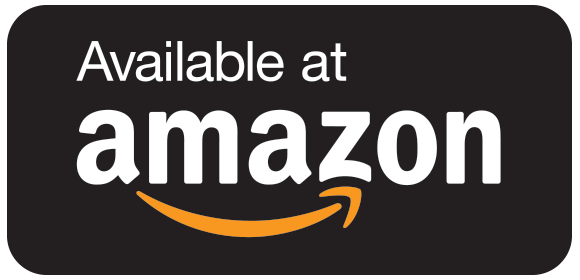 PROS
CONS
Affordable awning
Slower set up time than
other awnings
Fun colour scheme
Has to store in your van
when not in use
Provides shade in minutes


Can be used in the rain


Next on our list is a more affordable option for all the family – the Debus campervan awning. This shady character comes in at just £109.99, a tenth of the price of the BunduAwn at number two on the list.
This cheaper option still provides shade and shelter from the elements and gives you plenty of space to spread out and enjoy your camping trip. It's a fairly large product, measuring in at 300cm long and 240cm wide where it attaches to your camper, and 290cm at the other end, creating plenty of room to set up camp and relax long into the evening. Now, did somebody pack the guitar?
The Debus awning comes in a fantastic range of colours, our favourite being bright orange, allowing you to stand out on the campsite and prove to everyone that you're not a boring camper. The awning is waterproof with fully taped seams and can withstand most weather conditions. It can also be set up as a free standing structure away from your campervan if needed, making it perfect for taking down to the beach!
By parting with less cash you are compromising on some features.  The obvious compromise with the Debus Awning is a longer set up time. It doesn't permanently fix to the side of your camper and therefore needs to be manually erected each time you reach your campsite.
The awning can either be attached to your camper using its roof gutter rail or tied on using the guy lines provided. If your camper doesn't have a roof gutter rail, then tying an awning on may not be the most sophisticated awning solution for your van. However, at just £109.99 it might be worth a shot…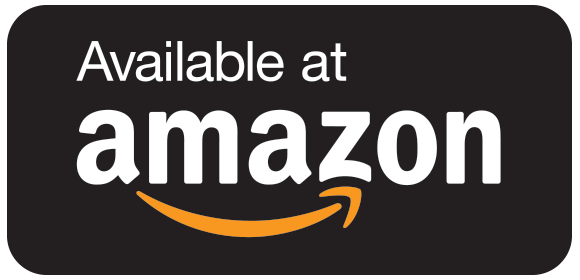 PROS
CONS
Affordable awning
Less sturdy and durable than
other awnings
Boasts a sleeping pod and porch


Use as a stand alone option


Great size


The perfect option for anyone wanting to add an extra room onto their camper, the Skandia Camper Tramp would be great for a growing family or if you want to introduce some friends to the world of alternative living and tiny homes.
This awning includes not only a large porch area which is perfect for setting up a dining space, but also a sleeping pod for two, complete with groundsheet and fly net. 
The Camper Tramp is a stand alone awning, meaning you can set it up and drive away for a day trip without needing to dismantle and pack it away. This is great if you are staying on a campsite for a while as you can make a home base in the awning that will be ready and waiting for you after a long day of outdoorsy adventuring. 
This awning can attach to your camper using suction cups and guy ropes which easily detach to allow you to drive away. Of course, when leaving the awning to head out on a day trip it zips shut to become completely watertight. 
The Skandia Camper Tramp comes in at just £159.95 which is a very attractive cost. However, the lower price means this awning is likely to be not as durable as more expensive models and could struggle in extreme weather conditions such as heavy rain and wind.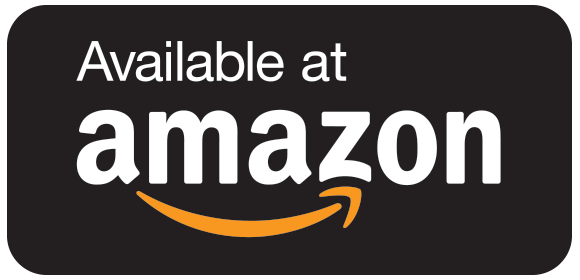 PROS
CONS
Stand alone awning
Longer assembly time
Sturdy construction
Expensive
Can be secured to the side or the
rear of your van
Inner tent not included in the cost
Attractive size and spacious


The next exciting product on our list is the Vaude Drive Van Awning. This awning is slightly different from the others listed as it can be fitted to either the back or the side of your campervan.
By fixing the awning to the back of your camper you can sleep with your door open, allowing more airflow for those warm summer nights. With this set-up, you're essentially creating an extra room and a comfortable space to stretch out in in the morning. 
The Vaude Drive Van is a sturdy awning as it designed more like a regular tent, with poles and guy lines to secure the structure. This means it is a very sturdy option and you can be sure it will still be standing when you return to your campsite after a day out in the countryside. However, this does also mean the awning has a longer set up time as you need to put it all together like a tent. If you're not a fan of playing with poles and pegs, then this might not be the awning for you.
This awning comes in at £430. However, if you intend to use the awning as an extra bedroom, you will need to spend another £130 on the mosquito proof inner tent and sleeping pod, taking the total up to £560. This is fairly pricey for an awning, but if you're looking for an extra room to extend your camper van then this could be a good option.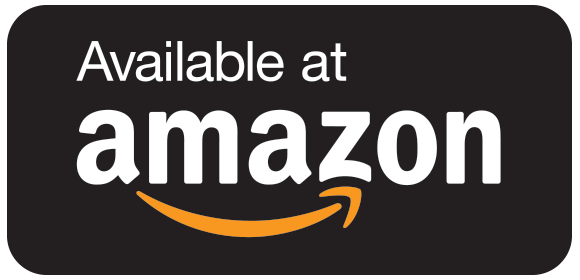 | | |
| --- | --- |
| PROS | CONS |
| Affordable price | Needs to be unrolled manually |
| Reputable company and brand | |
| Attaches easily to your roof rack | |
| Large surface area | |
Next on our list is the Smittybilt 6.5'. Smittybilt have been around for over 50 years, providing accessories essential to any keen overlander. With this experience comes quality products that have been tried, tested and improved over the years.
On top of this, Smittybilt offer extended warranty on most of their gear and will cover you if something goes wrong with your product. 
This awning is a simple solution to provide shade and shelter while on the road as it easily attaches to most roof racks. In mild weather conditions the awning is supported by just the two legs and guy ropes are provided for windier conditions. This is an easy solution to ensure you can use the awning all year round.
This Smittybilt Awning is very affordable at just $199.99, meaning you can enhance your overland adventures without breaking the bank. 
The only downside to the Smittybilt awning is that set up process will take longer compared to the more expensive, but similar Thule model. This is due to the fact that the Smittybilt awning is not on a winch system but needs to be manually unrolled for assembly. This is not too much of a problem, but your set up time is going to be closer to ten minutes than five.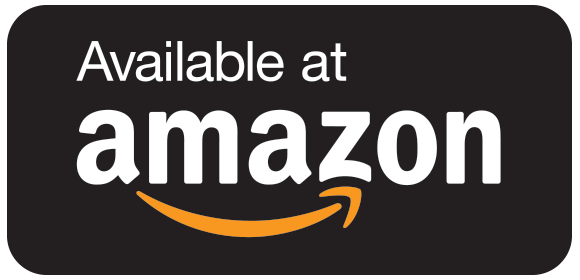 PROS
CONS
270 degrees of shade
Expensive option
Earth magnet locking
feature


Attaches easily to your
roof rack


Coolest looking awning


If you're looking for extensive cover from the elements, then the Rhino Rack Batwing range is for you. This awning provides a whopping 270 degrees of shade, covering one side and the rear of your vehicle, the equivalent of 11sqm of sun-free coolness.
This awning can be purchased to fit either the right or left side of your vehicle depending on your preference. The Rhino Rack Batwing easily mounts onto the roof rack of your vehicle and is compatible with all Rhino Rack and Thule Roof racks. Being able to mount the awning onto your roof rack mean it is simple to install yourself, and all of the components that you'll need to use it store neatly away inside the heavy duty case on the roof rack. 
The Batwing awning provides protection from all elements – sun, wind, rain, and snow, meaning you can enjoy the outdoors whatever the weather. The awning itself is made from a lightweight ripstop material that is water and mould resistant, meaning it is durable and will provide shelter for many years to come.
An earth magnet locking system ensures the awning is stable in all weathers, and pegs and guy ropes are provided for windier days. 
The Rhino Rack Batwing Awning comes in at $700+, which is a little on the pricey side. However, with a higher price tag you do gain much more shaded outdoor space to enjoy a cool afternoon with your friends.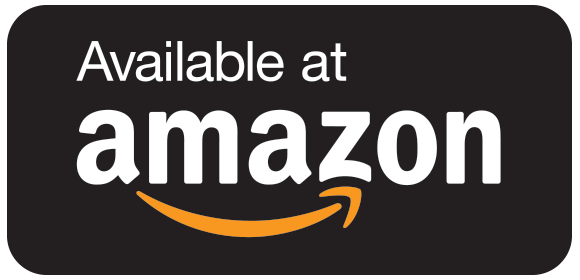 PROS
CONS
Low–cost option
Not suitable for heavy rain
Great for campers and cars
Not a very sophisticated
design
Can be easily mounted in
different positions
Great for light summer use, this Hukoer Awning is the cheapest awning on our list, at only £99.90. It provides shade for four people and can be mounted on the back or side of your vehicle, and can also be used as a stand alone shelter on the beach or at the park.
It would make a perfect shade solution for keeping baby vanlifers cool while out in the wild, and would also make a nice picnic spot in a campervan commune set up with you and your friends. 
Unfortunately, the Hukoer Awning is best suited to sunnier conditions because it doesn't provide the best shelter on rainy days. The design isn't as sophisticated as some of the other more expensive options on our list, so it all depends on whether you value form over function. I
f you're looking for a cheap awning to keep you cool or extend the interior living space of your small travel trailers, then this bad boy would certainly do the trick. 
Liked Our Best Camper Van Awnings?
Here's More Content From The
Van Clan Team!