iKamper EatOut Is The Ultimate Weekend Warriors Kitchen
The iKamper Eatout is another great product to add to your van life essentials list. Some of you clan members may not have the privilege of owning a kitchen in your pop up campers or weekend getaway vehicles, so this little addition will help you with just that by turning this portable box into a fully fledged kitchen with a tonne of storage and workspace for you to cook on. And the best bit? It teams up perfectly with the Biolite Fire Pit allowing you to keep warm when you're cooking in the evenings.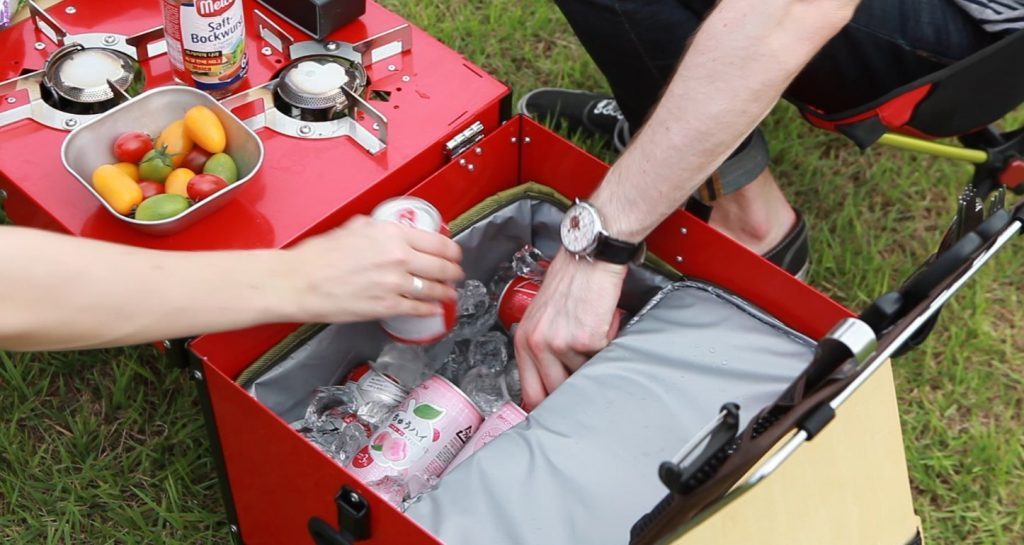 iKamper are well known for creating some well designed products to make enjoying the outdoors that little bit easier, the iKamper Eatout is something special and is a product that we'll certainly be taking when we're living off the grid or even when we're at the park for a picnic.
The well built storage box on wheels folds out to reveal two windproof gas burners, we advise using the XL Ridgemonkey in conjunction with this as it pretty much cooks anything you can think of and a long table that can seat up to four people. The legs fold out to make everything secure and where everything folded out form unlocks the storage section which can be stuffed full of food and beverages. Talking of beverages you can even upgrade the iKamper Eatout to add an additional cool box for you to keep your beers cold when listening to road trip songs while watching the sunset. Ahhh… perfect.
Taking a look at the exterior of the iKamper Eatout, it's built extremely well and comes in a wide number of different colour combinations for you to match your off grid living vehicle of choice. On the top comes a nice handle that extends to a comfortable height, and with a slight pulling angle the wheels pop out for easy transportation. It also comes with a large stand that connects to the top of the table allowing you to attach the included waterproof LED light. If only it had a built in battery pack, that could really make it one of the best power banks to team up with the iKamper Eatout and that would even allow you to charge a bluetooth speaker while you're eating! But hey, iKamper if you're reading this, that's what we want next.
What do you think about iKamper Eatout? Is something you could see chucking into your van? Or is it something you don't need? Let us know over on
Twitter
, we'd love to know.