Best Places To Visit In A Campervan UK – The Ultimate Guide
Owning a camper van gives you the freedom to head out onto the open road at a moments notice, travelling to wherever your heart desires whenever the feeling takes you. Many of our British readers spend a lot of time scrolling through their favourite Van Life Instagram accounts while looking at pictures of vanlifers in hot and sunny climates overseas; wanderlust can do that to a person. But the truth is that an off grid adventure to Morocco or racing off road trucks to Sardinia isn't always a viable option. Work and family commitments mean that sometimes you have to stay a little closer to home, but that's where we're here to help. We've made a list of the best places to visit in a campervan UK, and it's going to change your holiday plans forever.
Bored of the 9-5 and want to give Full Time Van Life a try? Stuck on buying the best van for your Weekend Warrior needs? Head over to our Vanlifers and Weekend Warriors Facebook Group and join our ever-growing community of vanlifers from all over the world! Pass on your favourite vanlife tips, share van life stories from your top road trips, and compare tasty campervan recipes that you cook on the trail!
If you're an avid day camper that likes to get out on weekends or maybe a traveller from Europe or America that wants to explore the United Kingdom for the very first time, then this list will add some of the best van life travel spots to your journey plans. From stunning castles to epic coastal roads, we've found 10 of the best places to visit in a campervan UK on your next road trip. Now all you need to do is fill up with fuel and get out onto the road!
Need something for the other side of the pond? Check out our guide on the Alabama Hills.
The 10 Best Places To Visit In A Campervan UK
1. North York Moors National Park, Yorkshire
I'm going to start off with a place that is pretty close to my heart. I was born and raised in the heart of Yorkshire, commonly known to the people who live here as 'God's County'. Traditionally a farming people whose closest relatives are hobbits, Yorkshire folk spend a lot of time in the great outdoors, and looking at the photo above it's not hard to see why.
I've spent many weekends here when I was living in a van full time in the UK, finding hiliving in a vandden park up spots and spending the day hiking through the heather and strolling underneath leafy boughs while listening to the birds. It's a tranquil and above all else relaxing place to take a break away. Check out Park4Night and other apps to check out some of the choice spots that people have stayed in.
2. North Coast 500, Scotland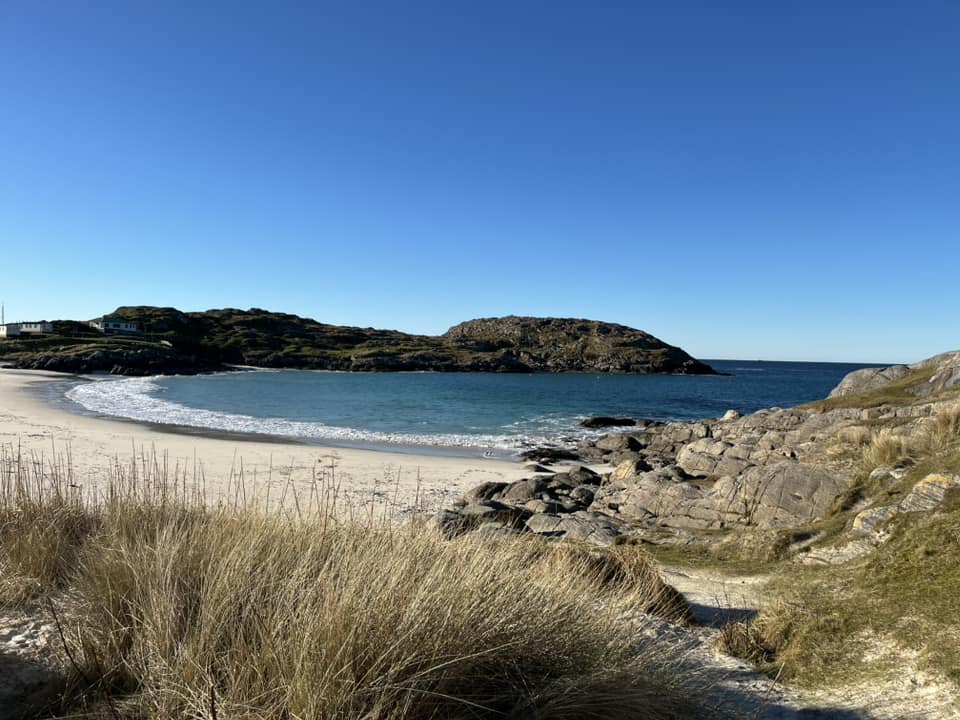 Route 66 isn't the only road top that is appearing on peoples bucket lists these days. The North Coast 500 is putting Scotland on the van life map for all of the right reasons. 516 miles of free-camping bliss, taking in some of the most incredible sights that Scotland has to offer. Pass through 'Black Isle' (which isn't black or an isle but looks amazing); take a romantic trip to Easter Ross, and spend time exploring 'Sutherland', Europe's last great wilderness (and not to be confused with the boat-building town of Sunderland, which while nice is undoubtedly not as scenic).
The fact that wild camping is 100% legal in Scotland means that you can enjoy this 5-7 day route relatively cheaply. Take in some of the fantastic beaches along the route, and maybe crank out your StandOut Sport paddle board gear and take a trip out into the ocean too. The possibilities are endless, and we guarantee that this is one road trip that you'll come back to time and time again.
3. Keswick, The Lake District
Speaking of spending time out on the water, what better place to inflate up your Bluefin Paddleboards than in the Lake District. Keswick is home to some of the most scenic walks and mountain hikes in Britain, and it's also the home of Peter Rabbit creator Beatrix Potter. Spend time cruising up and down Derwentwater, or maybe take a drive to nearby Helvellyn and test your skills against one of the most famous climbs in the Lakes.
I love spending time in the Lake District because there is so much to see and do there. If you're in a camper, then you can either choose to make one place your base and go out on day trips or take a drive around the many different lakes and find a different park up spot every night. Boon-docking is a little bit harder up in Keswick, but I'm sure that with a little bit of careful digging you'll be able to find somewhere suitable for a good nights kip. It's one of the best places to visit in a campervan UK and a place of culture, food, and wonder (and don't forget the rabbit in the blue jacket)!
4. The Cornish Riviera, Cornwall
Ok, so this is an affectionate title given to Cornwall by the people that live or love going there, but when the UK gets a heat wave and the Celtic Sea starts to feel more like the Mediterranean, then you could be forgiven for thinking that you've teleported straight to mainland Europe! Cornwall is a British surfing paradise and a hot spot for water-sports lovers all year round. It's coastal sandy beaches and cliffside parking spots make it the perfect place to take your family or a loved one out for a special trip that you will remember for a lifetime (providing it doesn't rain of course).
So what is there to do in Cornwall? Apart from trying your hand at surfing, paddle boarding and body boarding, you can take a trip to St. Ives, Falmouth, and Newquay, and even try your hand as a pirate in Penzance (just don't go to far end end up coming home with a hook; it'll be pretty hard to use your steering wheel if you do!).
5. Forest Of Dean, The Cotswolds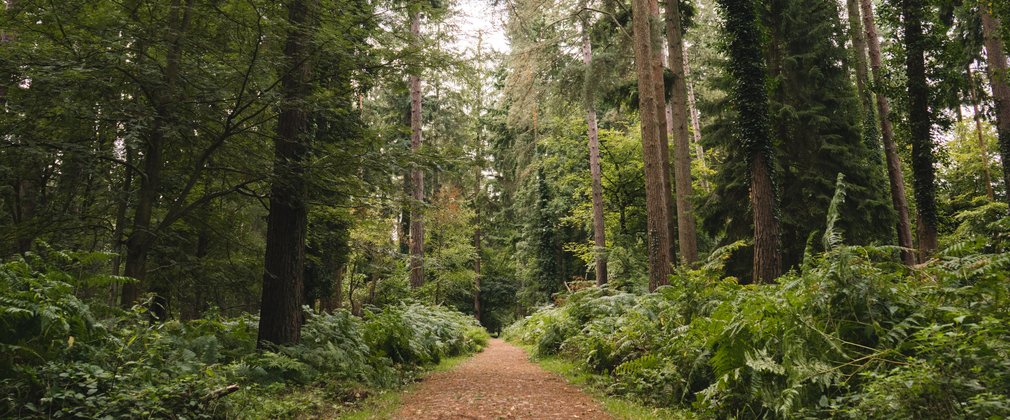 The UK's very own Schwarzwald can be found in the heart of the Cotswolds, home to Britains oldest pub dating back to 947AD and a former headquarters of Charles I. The Forest Of Dean is a stunning place teeming with wildlife and also a couple of wandering wizards if you're a Harry Potter fan. Take a trip into the mysterious Puzzle Wood, a place that's supposed to be for kids but is way more enjoyable for nerdy adults, and spend hours getting lost in the beauty of nature.
If you're inspired by art and love to be creative, then you could spend a day exploring the Forest Of Dean Sculpture Trail, and if adventurous expeditions are more your bag, then the Clearwell Caves are ready and waiting for you to strap on a GoPro and start your search for hidden wonders. This is definitely a good spot if you have younger campers that you want to keep occupied and it's also in close proximity to lots of other quaint towns and villages that you can go and get a cream scone and a cup of tea when you're feeling peckish.
6. Cardiff, Wales
There's something about visiting castles that I just can't get enough off, and if your planning a trip to the best places to visit in a campervan UK, then the chances are that you'll see a heck of a lot of them while driving around. Some of the oldest and best can be found in Wales, and Cardiff Castle has to be my favourite out of all of them. There's just something about this place that makes me think of battles in bygone-eras and massive feasts in the dining hall. I'm basically just thinking about Game Of Thrones as I write this; it's got that vibe, right?
Cardif is also one of the most bustling cities in Wales, though I guess that you would expect as much from a country's capital city! Take a trip to Cardiff Bay and watch the boats come in or zip up your wetsuit and take a dip into the sea. There's plenty to do and see and some amazing attractions that you can sign up to experience. Just don't get yourself locked up in a Castle Dungeon like poor old Ned Stark; we wouldn't be able to forgive ourselves.
7. Tollymore Forest, Northern Ireland
Speaking of Game Of Thrones, if you're a super fan but don't fancy trekking out to Dubrovnik to see Kings Landing, then head over to Northern Ireland and check out many of the places that featured in this iconic series. Tollymore Forest was used in the very first episode of Game Of Thrones. Remember that foreboding part where the Dire Wolf and the Stag are found dead on the road and the Stark children each receive one of the Dire Wolf pups as a pet? That was filmed here! It features on part of the official Game Of Thrones tour where you can go and see other filming locations around Northern Ireland, and you even get to wear a cape too!
Apart from it's connections to Game Of Thrones, Tollymore Forest and indeed Northern Ireland itself are jam-packed full of secluded park-ups, riverside walks and stunning locations to sit down and eat your packed lunch while watching the world go by. From the Giant's Causeway to the dramatic Dunluce Castle, you're sure to find something exciting to do while staying in this beautiful part of the world. Boredom doesn't exist in Northern Ireland, which is why it has made out list of the best places to visit in a campervan UK!
8. The Lizard National Reserve, Devon
Anywhere with a name like The Lizard Peninsula deserves a spot on our list of the best places to visit in a campervan UK! It's the largest nature reserve in the South-West and probably the best location in the entire country for spotting wildlife in a natural environment. If you're a bit of a nature-nerd like I am, then you'll be amazed by the sheer numbers of rare plants and invertebrates that you can find here. It's a biology goldmine and a great place for budding nature enthusiasts to hone their searching skills out in the wild.
The Lizard Peninsula takes in breathtaking views of the ocean from cliffside walks through rare coastal fauna, and there might even be a chance of spotting a few cheeky lizards along the way. With mini coves and miles and miles of woodland to explore, you're sure to see something completely new every time you take a trip down here. Lizard has lots of parking spots for you to stay overnight in your campervan, so consider taking a trip to a much tamer, smaller, and friendlier version of Jurrasic Park on your next road trip.
9. Brecon Beacons, Wales
We're heading back to wales for our ninth spot on our best places to visit in a campervan UK. The Brecon Beacons has provided a home from home to holidaymakers for decades, delighting people with its many waterfalls, forest walks, and country jaunts (I don't get to use the word 'jaunt' that often, but it's quintessentially Brittish, so I thought I would stick it in). Home to the famous 'Black Mountains, the Brecon Beacons is a cavers dream destination and has plenty of inviting plunge pools that you can take a dip in after a long hike through the wilderness.
I think the thing that I love the most about the Brecon Beacons is the sheer vastness of the landscape and the fact that you're truly away from the hustle and bustle of the city or any modern-day distractions. Its a great way of getting back to basics and a good excuse to relax back with a good book while forgetting that those files and invoices on your desk even exist. Take it from me, this is one place that is worth visiting (mostly because Brandon can't get hold of me or Rose to talk about articles as there's limited phone signal!)
10. The Isle Of Wight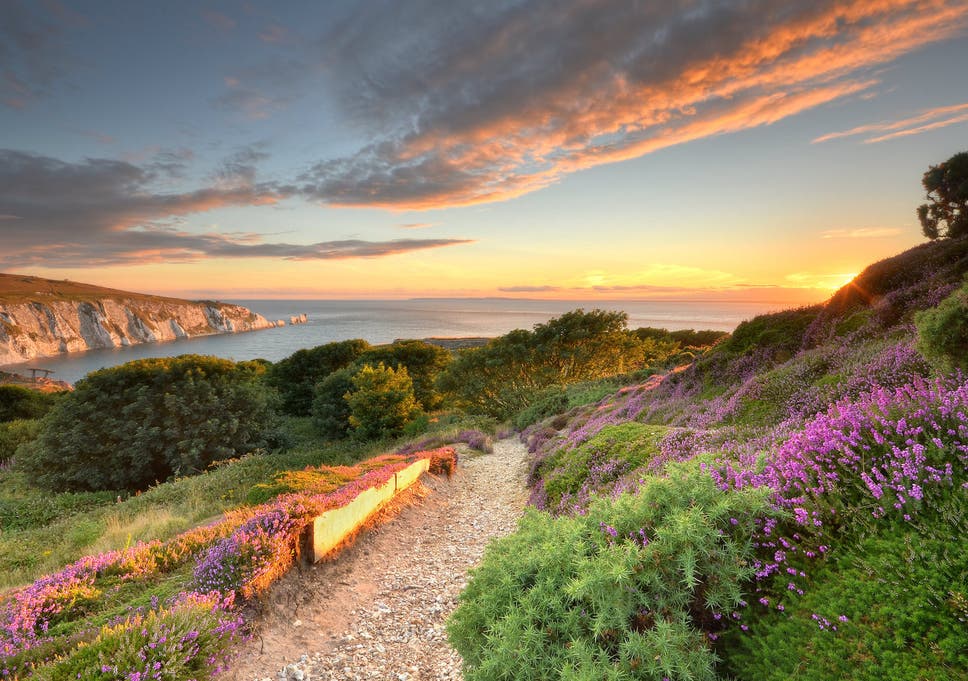 If you're looking for sunnier climates and don't mind hopping aboard a ferry, then the Isle Of Wight would be a great choice for your next motorhome road trip. Shanklin Beach and Ventnor Beach are some of the most beautiful bits of coastline that I've ever visited while holidaying in and around the UK, and with the added pull of possibly finding a piece of a fossilised dinosaur over in Compton Bay, you've got a full recipe for adventure that will keep you and your inner child happy for days on end.
The Isle Of Wight has lots of stunning coastal footpaths, so if you're a fan of walking, then this would be the place to go. Travelling in a van is all about getting out there and exploring the outdoors, and what better place to breath in that fresh sea air while walking barefoot across the sand than the Isle Of Wight. And if you're hard up on cash and looking for something to do for free, then you can always go and visit the donkey sanctuary. Who doesn't like donkeys!
More Content From The Van Clan Team!