Hire A Campervan – The 10 Best Places To Rent A Camper In The UK
How we pick holiday destinations has changed so much over the past two decades. Gone are the days where heading down to the travel agents was the only option of adding a bit of adventure into your life, and with the rise of websites such as AirBNB giving people the opportunity to experience extraordinary parts of the world for much less and with an authentic, local feel to boot, holiday makers are ditching the norm and making their own rules. We spend a lot of time talking about full time van life and being a weekend warrior here at Van Clan, but today we're going to take a look at another holiday option that is becoming increasingly popular in the UK. We're going to tell you the best places to hire a campervan, giving you the chance to visit some of the best van life travel spots the Queen's domain has to offer. All you need to do is get one booked, and then get out on the road!
Do you spend all of your days dreaming of joining the vandwellers from your favourite Van Life Instagram accounts on the road? Would you like to give alternative living a try in one of our affordable tiny homes? Head over to our Van Lifers & Weekend Warriors Facebook Group and join our ever-growing community of vanlifers from across the globe. Share the most important van life costs to first-time converters, pass on tips on how to build a campervan, and spill the beans on some of your favourite vanlife recipes that you cook on the road!
The United Kingdom has some incredible scenery and beautiful park-up spots. Wild camping is completely legal in Scotland, and with some of the worlds top road trips like the Scotland 500 heading onto people's bucket lists alongside driving along Route 66, it's definitely worth a trip up in a rolling tiny home to check out. People want to hire a campervan because it's a much cheaper way of seeing the country and also experiencing a way of life that has taken the world by storm. We've compiled a list of the top 10 places to try your hand at living the van life, and who knows, maybe you'll catch the wanderlust bug and head off on the ultimate off grid adventure of a lifetime!
Our friends over at Quirky campers have some of the quirkiest campers on the rental market (though I guess you picked that much up from the name!). They offer campervan hire across the whole of the UK, with vehicles ranging from small panel vans through to much larger overlanding campers. Every one of the campers on their books has been lovingly converted by hand; they started the business to rent their own campervan back in 2010, and now they have a massive database of the most cosy, homely, and most importantly quirky campers.
You won't find plain beige interiors or lifeless decor inside these campers. Instead, you'll be met with real timber, colourful patterns, interesting design elements and down-right fun elements that are all designed to help your holiday in the UK more enjoyable. If log burners, carpentry, kitted-out kitchens, and world-inspired themes are your bag, then head over the Quirky Campers website and begin the tough task of choosing from their amazing selection!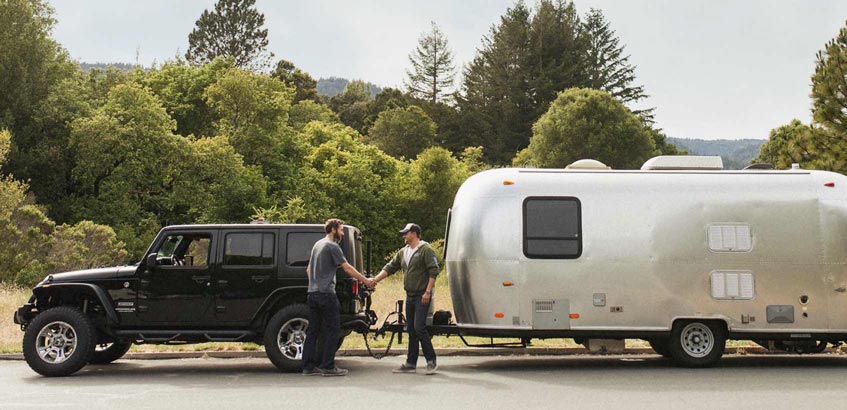 Outdoorsy is the AirBNB of the campervan world and a great place to look if you're looking to hire a campervan for an English excursion. It works just like any hotel booking website, requiring you to put in your place of pick up and requested dates before showing you some of the campers that owners have available for you to take on the road. You can choose anything from a classic Volkswagen Bus Camper right through to a Luxury RV, and the process is as simple as taking camper-shaped-candy from a baby.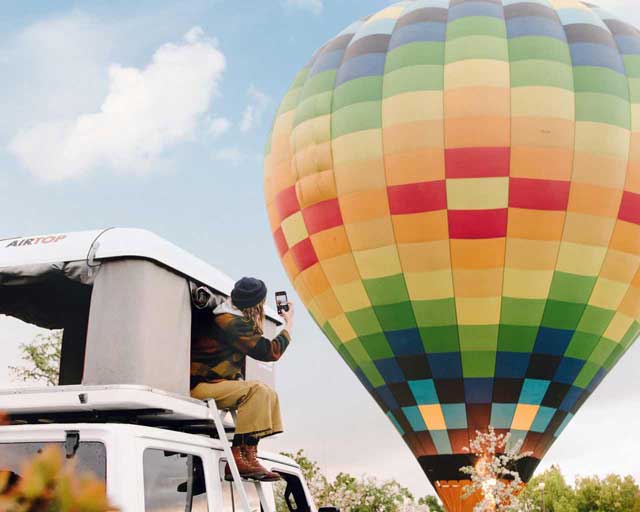 As well as being wholly insured for any accidents on the road and having access to the 24/7 helpline should you get stuck or need some advice on the go, you also get to pick from a pool of vehicles that are as quirky and as individual as you are. Then it's just a case of picking which parts of the world that you want to see and putting the pedal to the metal! Head to the Outdoorsy website for more information.
If you're looking for a more standard way to hire a campervan but with all the self assurances that you need to feel safe and secure while out on the road, then Just Go Motorhomes could be the site for you. They specialise in hiring out spacious motorhomes that have all of the amenities that you know and love neatly fitted into a tiny house on wheels. These coach-built campers are perfect for anyone who values space, quality, and comfort, and with the largest self-drive motorhome fleet in the UK to choose from, you shouldn't have a problem finding one that you like.
Choose from a range of different Motorhome styles and even Class A touring vehicles for those that want to travel like Don McClean when heading out to the campsite. With unlimited milage, insurance included as standard, and no transfer fees, you can't really go wrong! Head over to the Just Go Motorhomes Website for more information!

Giving you the perfect van to experience your own slice of wanderlust, Vanderlust provide the perfect platform to hire a campervan in the south of England. With multiple pick up and drop off points around some of the most scenic and (hopefully) sunniest places on the British Isles, Vanderlust have everything that you need to kickstart your camping holiday in style.

With 2, 4, and 5-berth campers available, there's definitely a vehicle to suit your individual needs and travel requirements. All of the campers come with the necessary van life essentials for living off grid such as a chemical toilet, cooking and dining equipment, first aid supplies and more. It's a perfect solution for someone who wants the stress and organisation taken out of organising a camper rental, and with optional extras available to make your activities even more fun, the only thing you'll need to organise is which amazing locations you want to head to. Head to the Vanderlust page for more details.
5. Bunk Campers
Bunk Campers offer rental services in the UK and Ireland, with rental pick up locations in Leeds, Birmingham, London, Edinburgh, Glasgow, Dublin and Belfast. Their campers are kitted out and ready for a short family holiday or an epic European road trip. Their depots are based right on the doorstep of some of the most scenic parts of country, and with the Leeds pick-up point right in the heart of God's own county, you can enjoy the beautiful Yorkshire countryside and wake up to rolling hills and the sounds of the birds.
Bunk Campers have a range of different vehicles from budget campers through to larger panel and touring vans. It's easy to get a quote and book through their website, and there's tonnes of information on there to help you plan the perfect road trip no matter where you pick up your camper from. Head over to the Bunk Campers website for more details!
If you're the kind of person that likes to rent a campervan on a whim and take impromptu trips into the great outdoors, then Landcruise UK could well be the hire company for you. They have a section on their website dedicated to last minute bookings for anyone who lives life in the here and now.
Landcruise have a wide range of large motorhomes available, all ready-kitted out for adventure and ready to go. Choose from trusted brands ranging from 2-6 berth campers at a price that best fits your budget, and use the clever check-list selection form to pick a vehicle that has everything that you want and need for your time on the road. Are you looking for a comfortable lounge? No problem! Want an oven and a TV for watching the game? You got it! Head over to Landcruise UK to take a look at what they have to offer.
Based in Bedfordshire, UK, CamperRent UK have a whole host of 2-6 berth motorhomes for you to choose from when planning a trip into the great outdoors. Not only are they experts on how to hire a campervan, but they also have a whole section for trip ideas up on their website too. If you're looking for some inspiration for your trip to Cornwall or some inside knowledge on the Yorkshire Dales, then CamperRent UK are here to help.
All of the luxury motorhomes in the CamperRent UK fleet come with all of the mod cons that you might expect from a new camper – TV, DVD Player and fitted kitchen all come as standard, and the vehicles themselves are all under 18 months old so the chances of mechanical problems occurring while you're out on the road are incredibly minimal. Give them a visit over on their website; they're so confident of their camper rental services that they'll even give you a 'like for like' price promise if you find the same camper rental cheaper anywhere else. Now that's great customer service!
8. KG Campervan Hire
KG Campervan Hire rightly know the benefit of having a campervan with you on your next camping trip. Who wants to mess around putting up tent poles in the rain or rummaging around in bags for the plastic plates when you could just hire a campervan and have a place for everything and everything in its place.
KG Campervan Hire currently have three 2-4 berth vans on the books, all with heating for cold trips into the mountains and all of the mod cons that you might need for your digital nomad lifestyles. Each pop top camper expands to give you more space, so there's no need to worry about not being able to stand up while wielding your top cooking accessories. They even have a pet-friendly van if you have a four-legged friend that you want to bring along with you for the ride. Head over to the KG Campervan Hire page on Google for more details and to book.
Wicked Campers get the van life movement. Their site is vibrant and funny, their attitude to rental is both friendly and professional at the same time, and the attention to detail with regards to making things easy for the customer is cleary visible as you go from page to page. Their campers are hardly what you would call stealth campers, but what they lack in their ability to 'blend into the crowd' they make up for in being freakin' loud and proud.
With a message of 'cheap campervan hire' and both left and right hand drive cars available to explore the UK and beyond, Wicked Campers certainly get our vote. They're one of the freshest companies that I've seen in a long while, and their road trip ideas are definitely worth taking a look at too. Head over to the Wicked Campers site for more info!
10. Yorkshire VW Camper Hire
Last, but by no means least, we have the best place to hire a VW Camper Van in the heart of Yorkshire (and also the best SEO name if you're looking to do exactly that!). Yorkshire VW Camper Hire have a small fleet of modern VW T5 campers that are ready to roll whenever you are, all uniquely converted with all of the mod cons that you might need for a long weekend or week-long trip on the road.
These campers are all 2-4 berth and have extra living height thanks to the included pop top. If for some reason you're not a fan of Yorkshire (which is too strange a notion to comprehend), then the companies travel policies cover UK wide travel too. Give them a search in Google to find out more about pricing and to get more information!
More Content From The Van Clan Team!