The tiny home trend is growing bigger every day and at the forefront of it: vanlife. There are so many van life influencers and vandwellers out there who romanticise their camper conversion and how living in it allows them to go on an off grid adventure for most, if not all of the year that it's hard not to feel the pull towards an alternative lifestyle. If you do decide to take the plunge into the world of vanlife and tiny homes, you won't be short of vanlife tips and van life ideas from the community. One piece of advice that you shouldn't ignore is to make your camper one of the best stealth campers possible. Stealth campers add a whole new level to your vanlife experience as you can get away with parking in areas that, for example, a beautiful but eye-catching VW camper-van wouldn't. Suddenly, city camping is easy so no more paying for overpriced campsites miles out of town! Mercedes Sprinter Conversions, like this Mercedes Benz sawtooth conversion, this Darkstar van life conversion or this sprinter conversion moving house can make great stealth campers as they can easily be confused for a work van from the exterior. If being one of the best stealth campers out there is one of your van life essentials then read on to see five examples of self converted stealth campers below.
Are you van lifer or weekend warrior? Join our Facebook Group and connect with our ever growing community!
Curly Hair Camping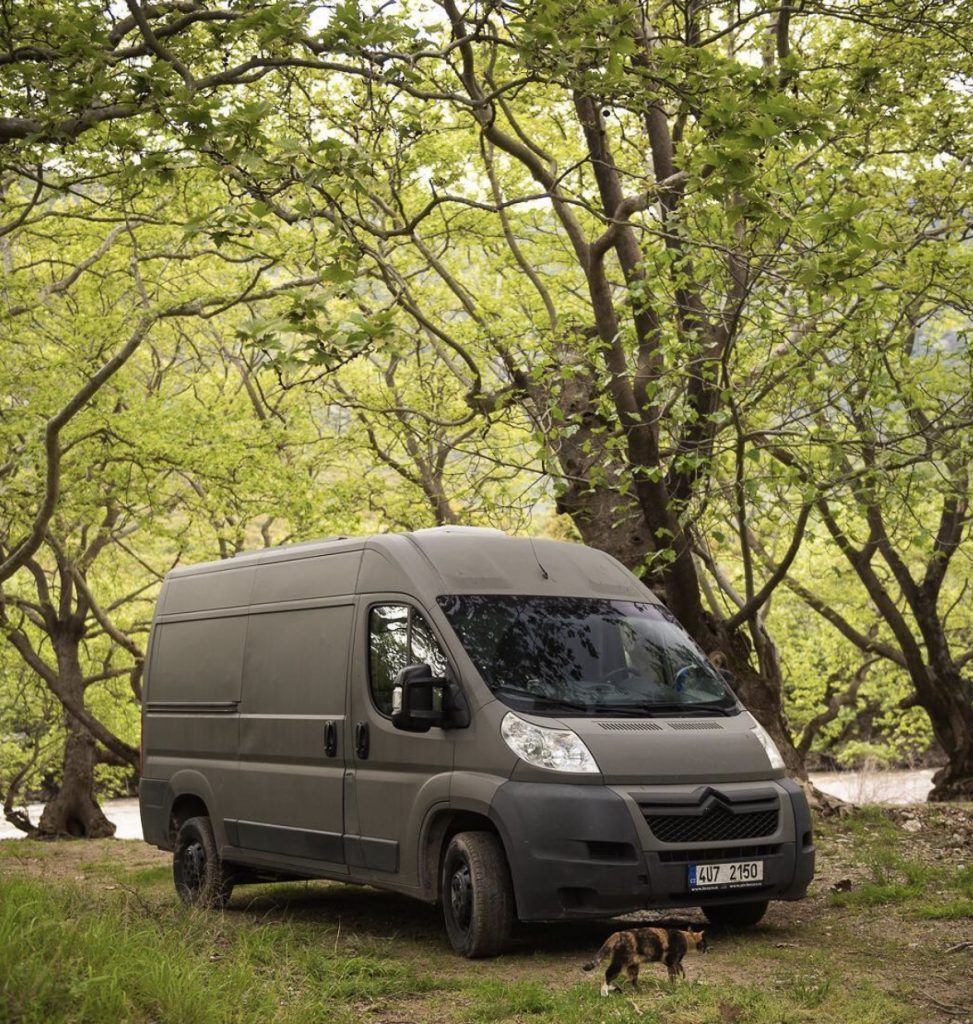 Margaret's self converted off grid home is one of the stealthiest stealth campers out there. From the exterior, there is almost nothing to give the game away- no windows in the side walls, no colourful decals and no cool but distinct two-tone paint job. This is made possible because everything she needs is mounted on the roof of her van- solar panels and skylights. This means that although her van has no windows on the side walls to give the game away, her van is still flooded with light and air on the inside through the skylights mounted on the roof. The first choice in creating one of the best stealth campers out there is your choice of van- you're obviously not going to want to go for a brightly coloured VW or a classic RV. Margaret's van is a Sprinter van which is the perfect choice as these are so common and, more often than not, are work vans or people carriers, not camper vans.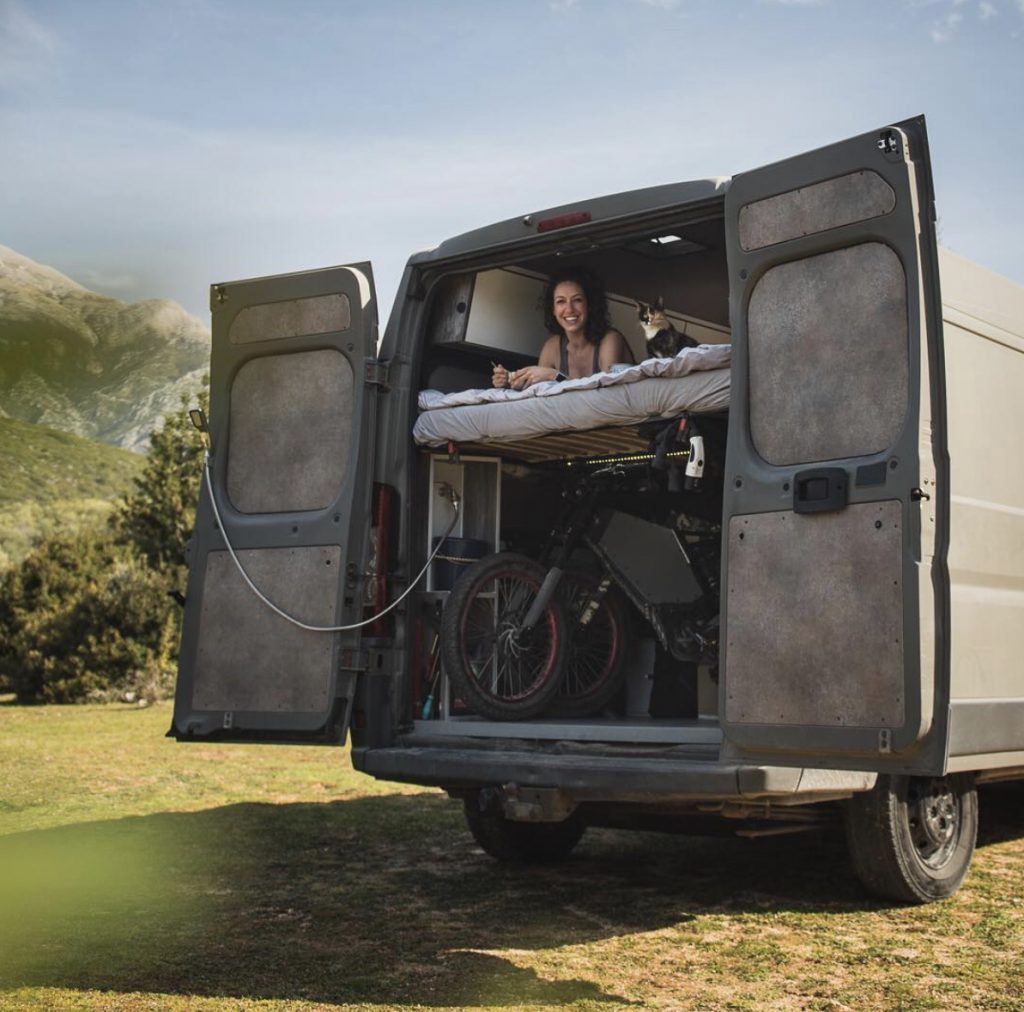 The nato green colour of Margaret's van may be a slight give away if she was city camping but seen as she spends 99% of her time camping in the wilderness the dark green actually means the van can blend into its surroundings instead of being the most apparent thing on the skyline. Being the stealthiest of stealth campers doesn't mean that you have to compromise on the interior. This camper van is both stylish and functions, acting as both home and office. This conversion features a spacious kitchen with sink, fridge, preparation area and a two ring burner, a fixed double bed, a desk for working at and space to store everything you need for an adventure including two bikes. Having room to store bikes inside your van means that you don't need a bike carrier on the back of your van which is sure to give the stealth game away! Check her out on Instagram @curlyhaircamping to get more stealthy inspiration!
Helen and Jelly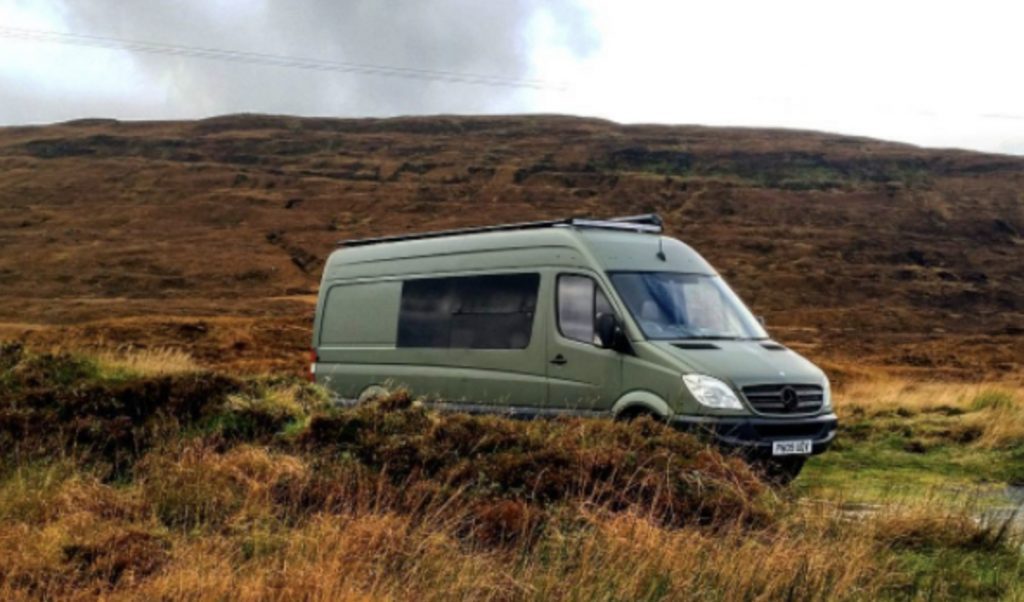 Next, on our list of the top stealth campers out there, is another nato green sprinter van brought to us by Helen and Jelly. Unlike the last van on our list, this Sprinter van conversion does have windows in the side, meaning even more light can flood into the interior of this tiny house. However, the windows are not specific camper van windows but windows that you would often see in a sprinter van if it was being used as a minibus. On top of this, the windows are tinted black from the outside, meaning they blend in with the dark green exterior and that nobody will be able to see the living space beyond. If this wasn't enough, the windows are also bulletproof, yes, bulletproof! This reduces the safety risk of having glass windows in your camper as thieves will have a hard time smashing through the super strong glass.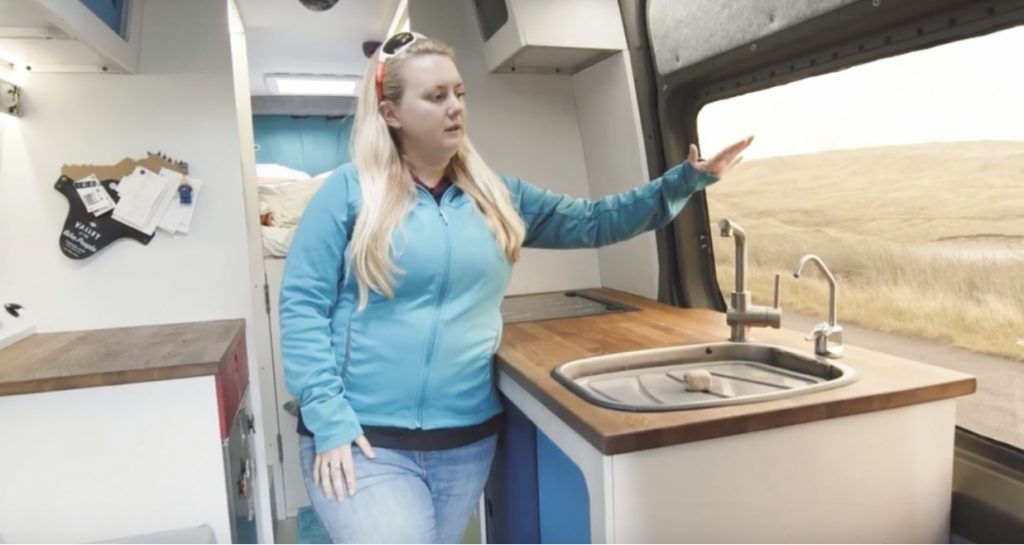 This camper van isn't just stealthy it's also the most off-grid van I've ever seen with a large solar panel (mounted to the roof of course) and even a built-in water filtration system. This water filtration system allows Helen and Jelly to utilise any lake, river or stream to give them drinking water in their van so they can stay off grid for even longer. Step inside their van, and you will find everything you need to be off the grid for weeks at a time (and with the water filtration system that really is possible!). The van features a large under counter fridge, an oven with a three ring burner, a sink, a large sofa style seating area, a composting toilet, a shower, double bed and under bed storage for their all-important mountain bikes. If you want to check out Helen and Jelly's van, you can see more on their van tour, filmed by The Indie Projects.
Stealthcampervan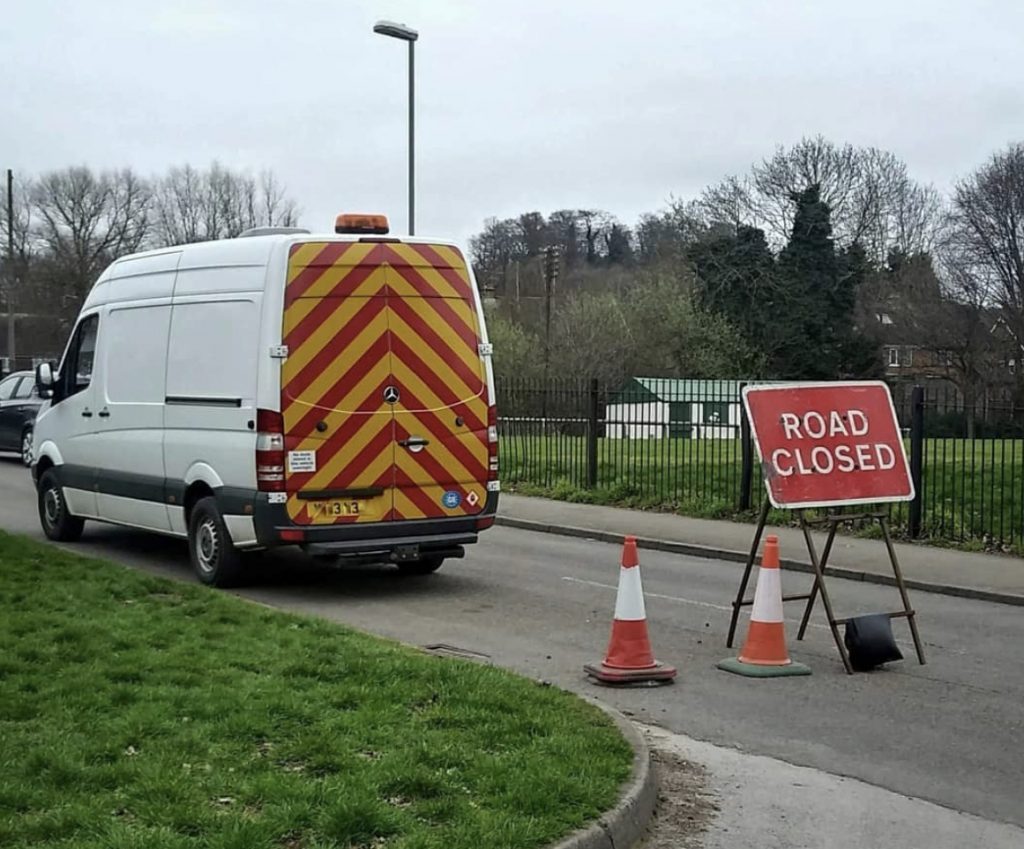 Self tilted 'Stealth Camper Van' we thought it would be rude not to include this build on our list of the top stealth campers out there is, and it doesn't disappoint, that's for sure. Another sprinter conversion this van spent its former days as a highway work van. This is obvious as the backdoors still boast the bright red and yellow striped hazard markings and mounted on the roof above them is the red flashing light. It's this feature above all others that makes this van one of the best stealth campers we've seen, one glance at the van and it looks official and as though it's meant to be there, as though is on duty. The rest of the van has been left in its original white, with nothing to give the game away. No windows have been added to the side walls, just a skylight in the roof which is hard to see from the roadside but lets plenty of light into the van.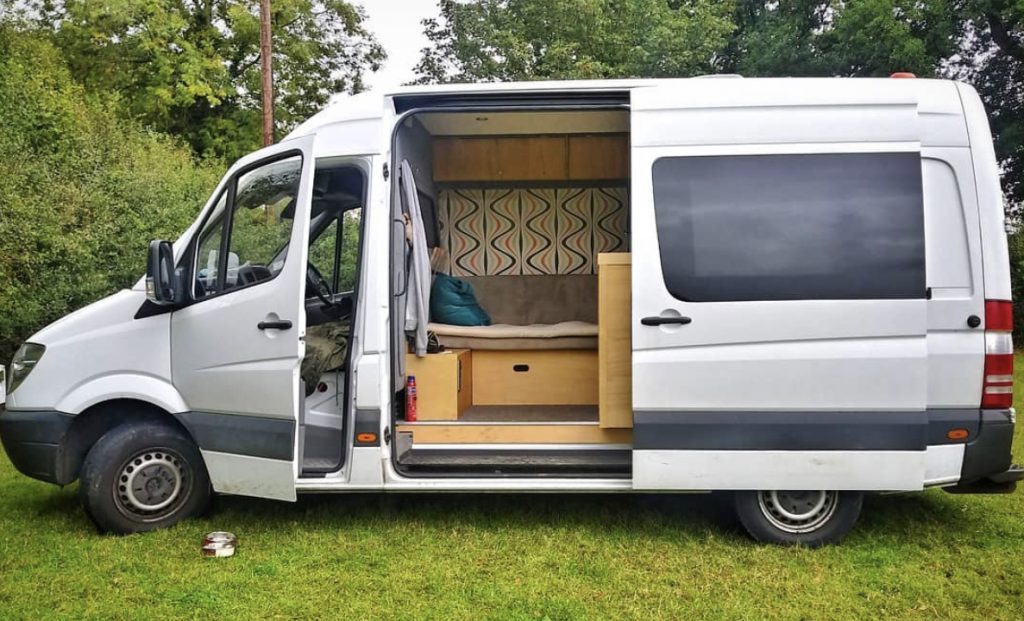 The interior of this van is comfortable with a large bench seat that turns into a bed, full kitchenette with a sink, fridge, two ring burner and storage space, a shower and toilet and place to store a bike in the back. This camper conversion is completely separated from the driving area of the van by a bulkhead wall, which has a small window with black out curtains. This means that, when the curtains are drawn, there is no way to tell that the van is a camper from the outside as you can't see through the windscreen into the living area and there are no windows that allow you to do so. We think this is one of the sprinter campervan conversions that could get away with parking pretty much anywhere. Check it out at @stealthcampervan on Instagram.
Ever Changing Horizon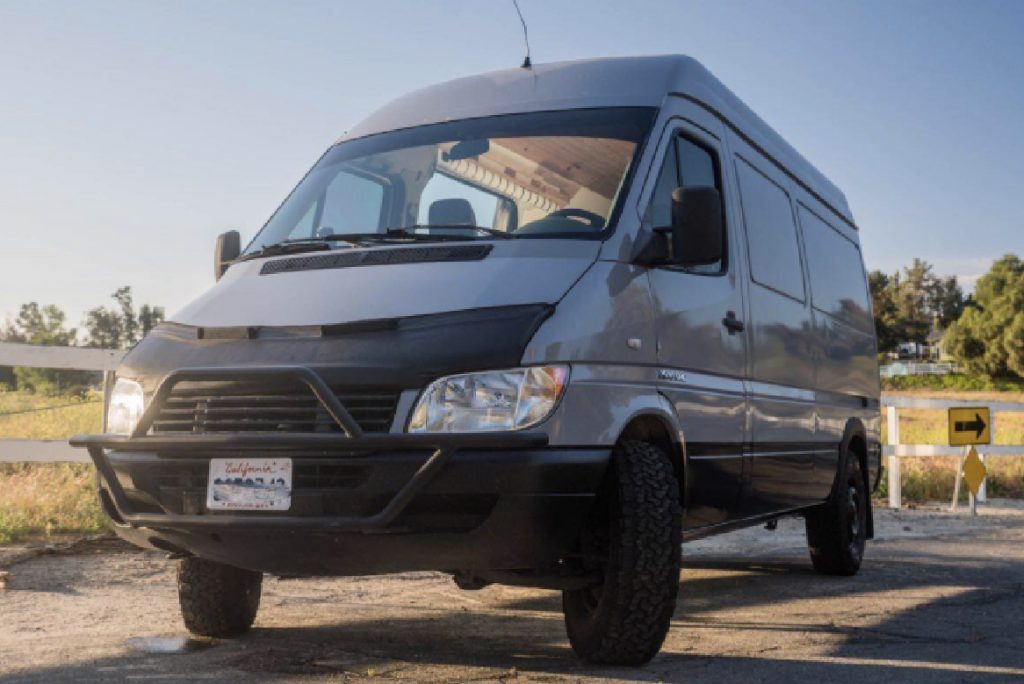 Next on our list of the top stealth campers around is Quin's van from @everchanginghorizon. This van is another Mercedes Sprinter van, and this one is keeping to its original exterior colour of silver. This means that city camping shouldn't be a problem as it will blend in with all the other vans and cars in a town. This van does have windows on its side and rear doors but they look like the original ones that may have come with the back; one in the side, sliding door and one in each of the back doors. This is a common theme for stealth campers- to change as little as possible on the exterior and if you do want windows, add them where they would be on any other work van.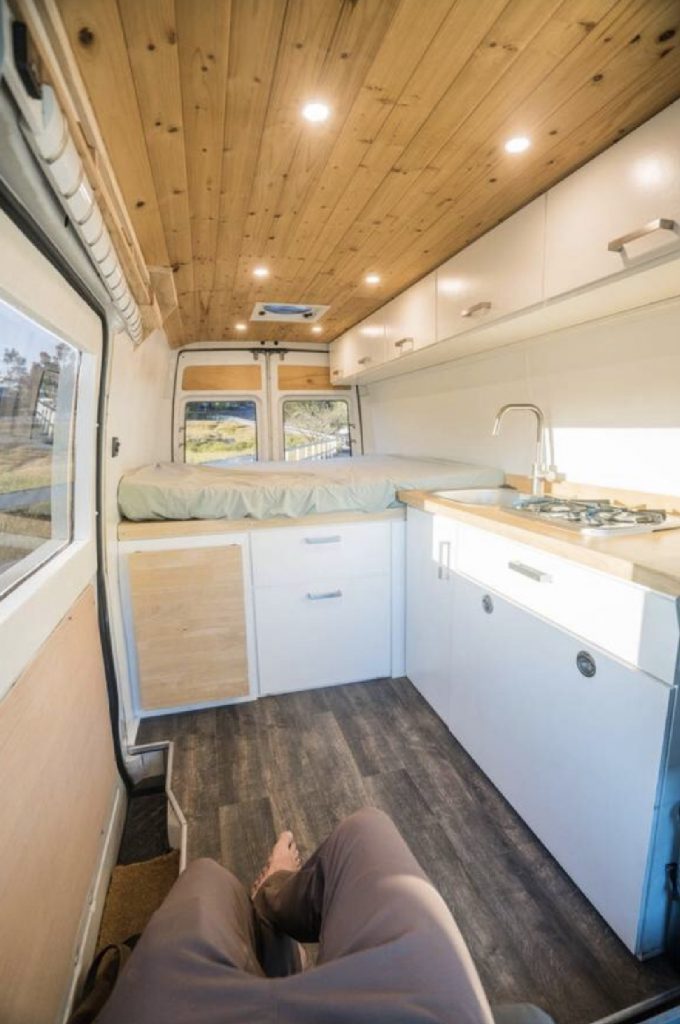 Once the blackout curtain divider between the cab and the living space has been drawn, there are no other giveaways to tell you that this sprinter is in-fact a camper van. The three windows, plus an added skylight in the roof give this camper a beautifully light and airy interior which is added to by the white cupboards and walls. This van is a wonderful conversion and includes a sink, two ring hob, pull out chest fridge/freezer, overhead and under-bed storage, a flip up table and a toilet hidden under the fixed double bed. Check out more of this stealth campers features at @everchanginghorizon on Instagram.
Whitecampervan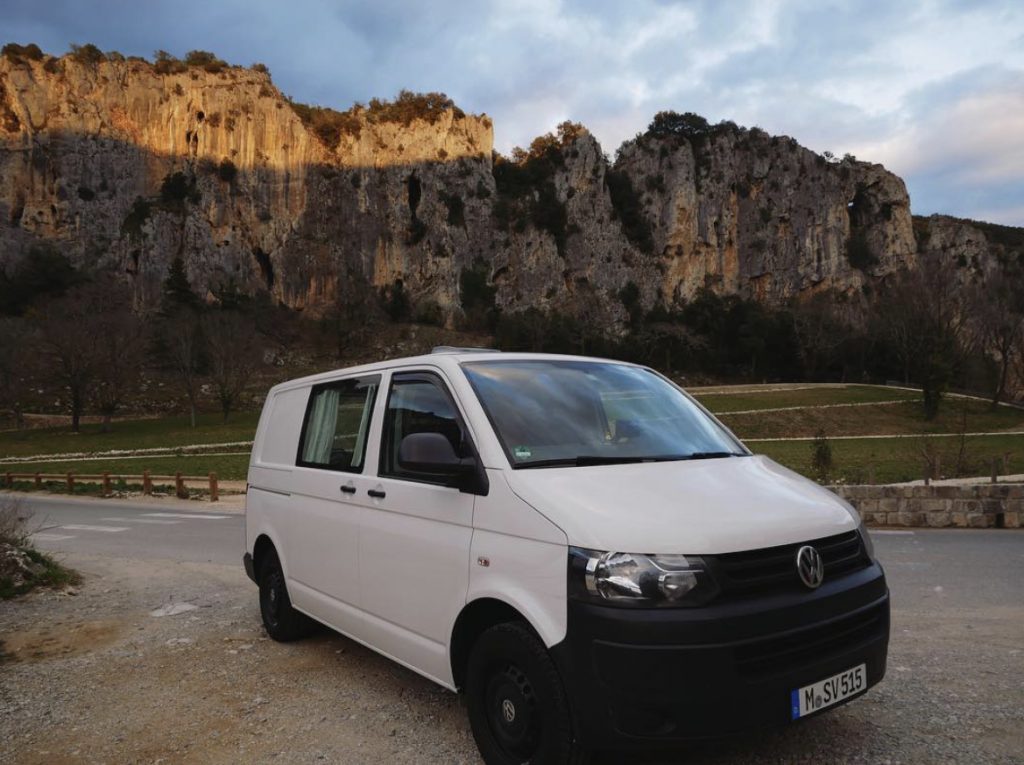 Finally on our list of the top stealth campers is @whitecampervan a VW T5. This van is much smaller than the sprinter vans, and this helps to make it even more stealthy as it is more inconspicuous. The less space your van takes up, the less attention it is going to draw from passers-by or pesky parking wardens. This van has kept its original white exterior colour, and only has the vans original windows- one in the side door and one in the back door. From the outside, this van looks more like a builders van that a camper van making it perfect for blending in.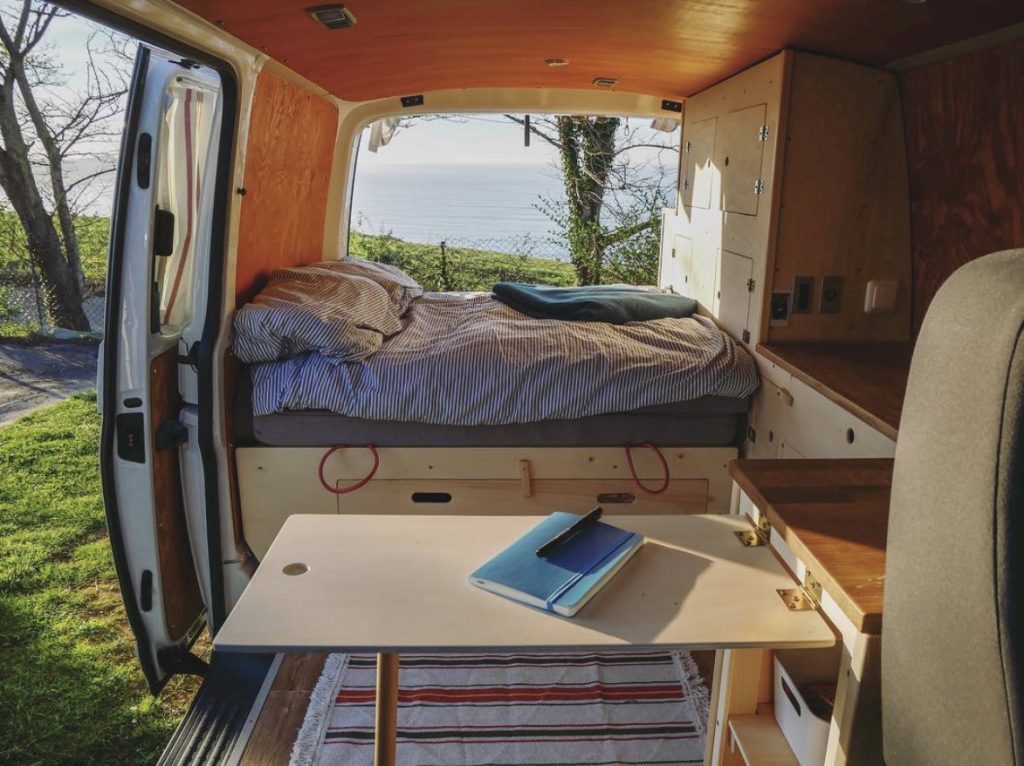 Although compact, this van has everything you could possibly need for a trip away on an adventure. The interior is beautifully thought out and boasts plenty of storage space around and beneath the fixed double bed, a flip-up table to go with the revolving front seats and an under counter fridge. The outdoor kitchen is a bit of a give away that this is a camper van, but if you need to be really stealthy, you could always just have a sandwich! Check out this camper van @whitecampervan on Instagram.
So if you want to build one of the top stealth campers for yourself there are several common themes to follow:
Low key exterior colour to blend into your surroundings.
No or original side windows, preferably blacked out.
A bulkhead wall or inconspicuous curtain to hide the living space from the cab.
No adventure gear such as bikes or surfboards on the exterior of your van.
No stickers, decals, chimneys or anything else to give the game away.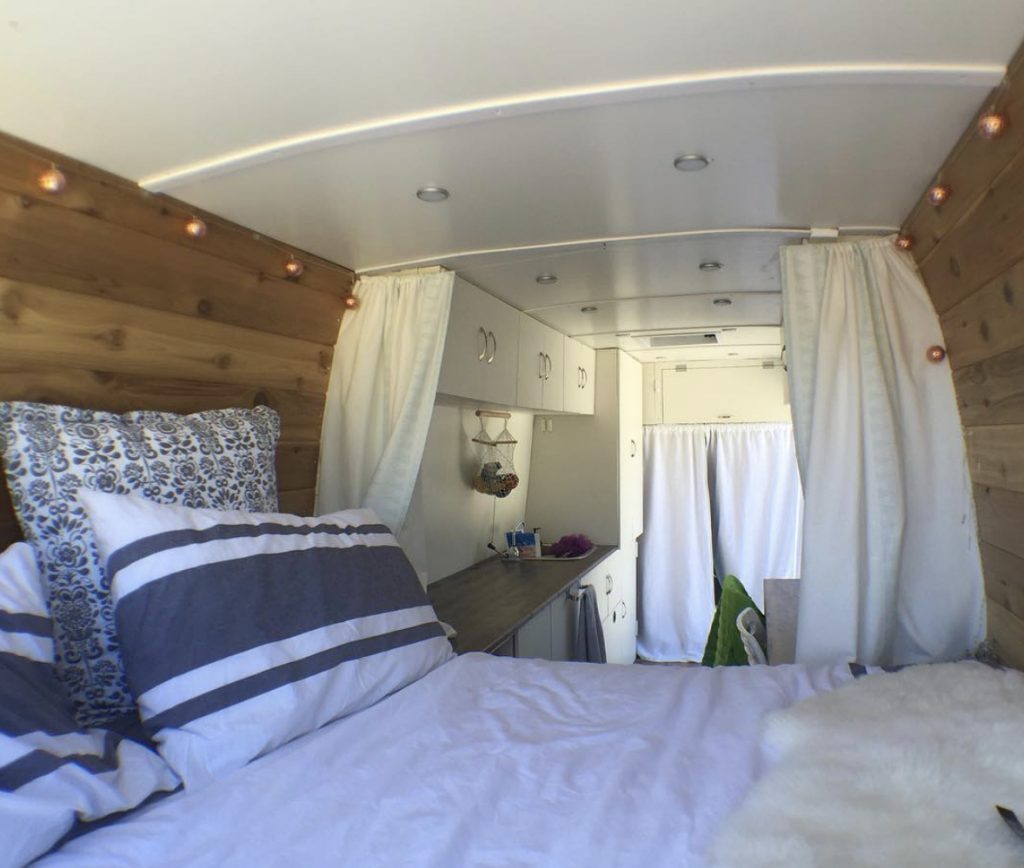 If you follow these five points, you should be well on the way to creating your own tiny home to rival any on our list of the top stealth campers. Let us know what you think of our top stealth campers on Facebook, Instagram or Twitter.
More Content From The Van Clan Team!